All good things come in three

Kristiina Siljander
CEO Helsinki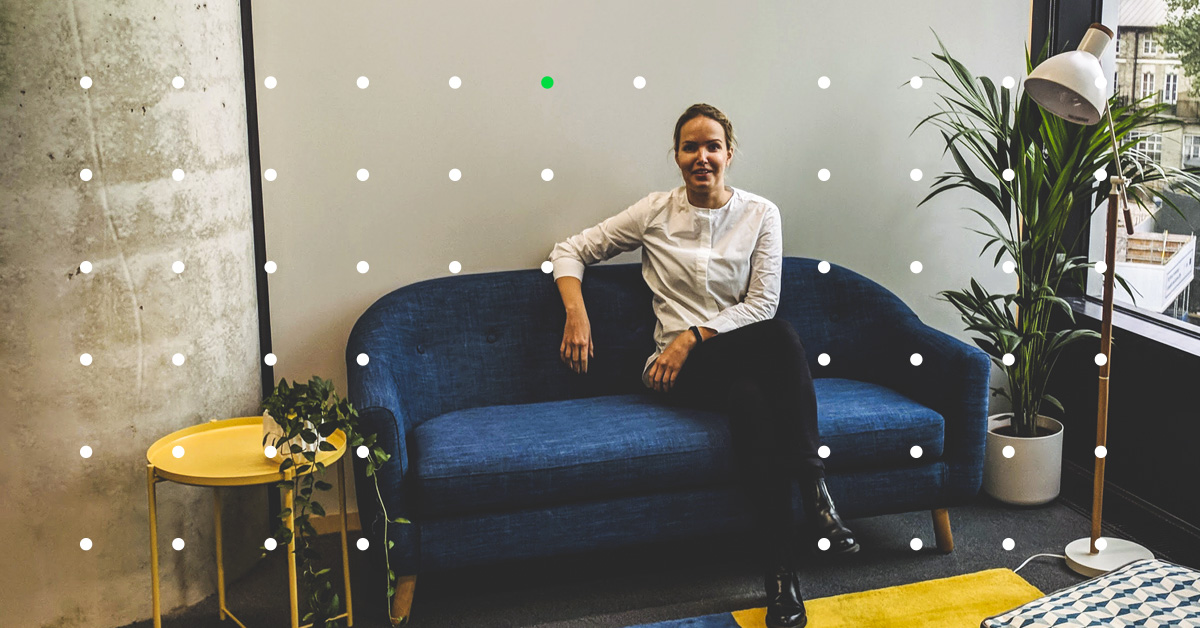 Meet Kristiina Siljander, the CEO at our office in Finland. Not only did she recently celebrate the great 5 years milestone with Precis, she also celebrated one full year in Helsinki this October. In this post, Kristiina shares her story and reflections on being a part of three different Precis offices – and starting up two of those.
Kristiina Siljander joined Precis' Stockholm office back in 2015, and since then she has been part of starting up two of our offices; UK and Finland.
I was looking at the London sticker on the cover of my work laptop the other week and thought 'why don't I have Stockholm and Helsinki ones as well?' This led me down memory lane and I started reflecting on how cool it has been that I have had the opportunity to work in all of these Precis offices. A week later, by some random coincidence, I was asked if I would like to write a blog post about being a part of three different offices – and starting up two of those.
Stockholm
August 2015, I joined Precis' Stockholm office initially as a Senior Digital Specialist and as a Team Lead. At that time our Stockholm office consisted of roughly 30 Precisers and was located in Södermalm. I remember it was quite cute how shy the majority of the team back then was to speak English to me (my Swedish is quite limited to random one-off sentences, like "När går bussen till Slussen?" etc. Not very convenient if you happen to live anywhere else…). I had previously worked at Google in Dublin and in Singapore with a lot of other expats, meaning that one's work life and social life were more blended in together vs. in Sweden (and in Finland too) where these two can be quite separated; at first it can feel like people prefer to keep their distance. But everyone was really friendly after the initial ice broke! To this date, Swedish clients still remain one of my favourite ones to work with. And I love to fika.
London
In early 2017, I was offered a super exciting opportunity to go and start Precis' UK office together with Christian Möllerström and Rhys Cater, whom I had initially met back in the days at Google. I did not have to think twice and I moved to London later that summer, put down my bags, and rolled up my sleeves. Looking back, I can honestly say that I have probably never in my career been as busy as I was during those first months that autumn. Starting up a new business in a country you have never lived in while running your other daily work responsibilities, and sorting out your life outside of the office, is thrilling and fun as you really feel alive, but it is also a ton of hard work and really long days. It was such a hectic time that I actually cannot remember a lot of details from that autumn. Except when I managed to lock myself out of my new flat one night (hey, I was taking the recycling out) without keys, wallet, ID, or my phone and not knowing a single person nearby. Luckily, my upstairs neighbour was kind enough to trust that I am a decent person and let me crash on their sofa. Now that is how you truly get to know your British neighbours!
Those initial months would have been almost impossible without having a great and supportive team around me. Watching the office grow it was amazing to see how new colleagues, who had never heard about Precis before their interviews, jumped in, embraced our culture, and then collectively made it even better. As everyone knows, London is a buzzing international city, and I also enjoyed the chance to work again with both colleagues and clients who came from all over the world. Our London office will always have a special place in my heart.
Helsinki
In early spring 2019, a Helsinki office was suddenly put onto the table during one of my routine calls with our group CEO Christoffer Lötebo. Finland had previously lagged a bit behind in digital marketing investments and maturity compared to the other Nordic markets, but things had started to change quickly. While I felt there was still a lot more for me to do in London, the fact that Precis was planning to really open up an office in my home country got me thinking. By that time, I had also lived abroad for over 8 years so going back home while being able to start something new again felt tempting. If someone had asked me two years earlier if I wanted to do it all over again, I might have given a different answer. But here I was again, all excited starting up a second office, this time on a bit more familiar turf in Helsinki. This did not necessarily mean it was going to be easier: For instance, I was surprised by how many rules and regulations we have going on up here. However, this time I knew that the initial heavier set-up phase is only a small portion of the journey, and I had learned from my past experiences how to better prioritize, delegate, set focus, and use my time more efficiently to get things going. That being said, it is a constant learning process as well as being able to find and keep a good balance between work and freetime.
Coming back to Helsinki has been a lot of fun, despite the first year taking a scary turn with the pandemic this spring, but luckily we got through it okay. I also feel fortunate again to get to work with such a great and driven group of people from the get-go. The importance of having an inclusive and collaborative team really demonstrated itself during the lockdown months. I am looking forward to growing our Precis office and culture in Finland together!