Discover the Precis office rotation programme

Sara Markstedt
HR Generalist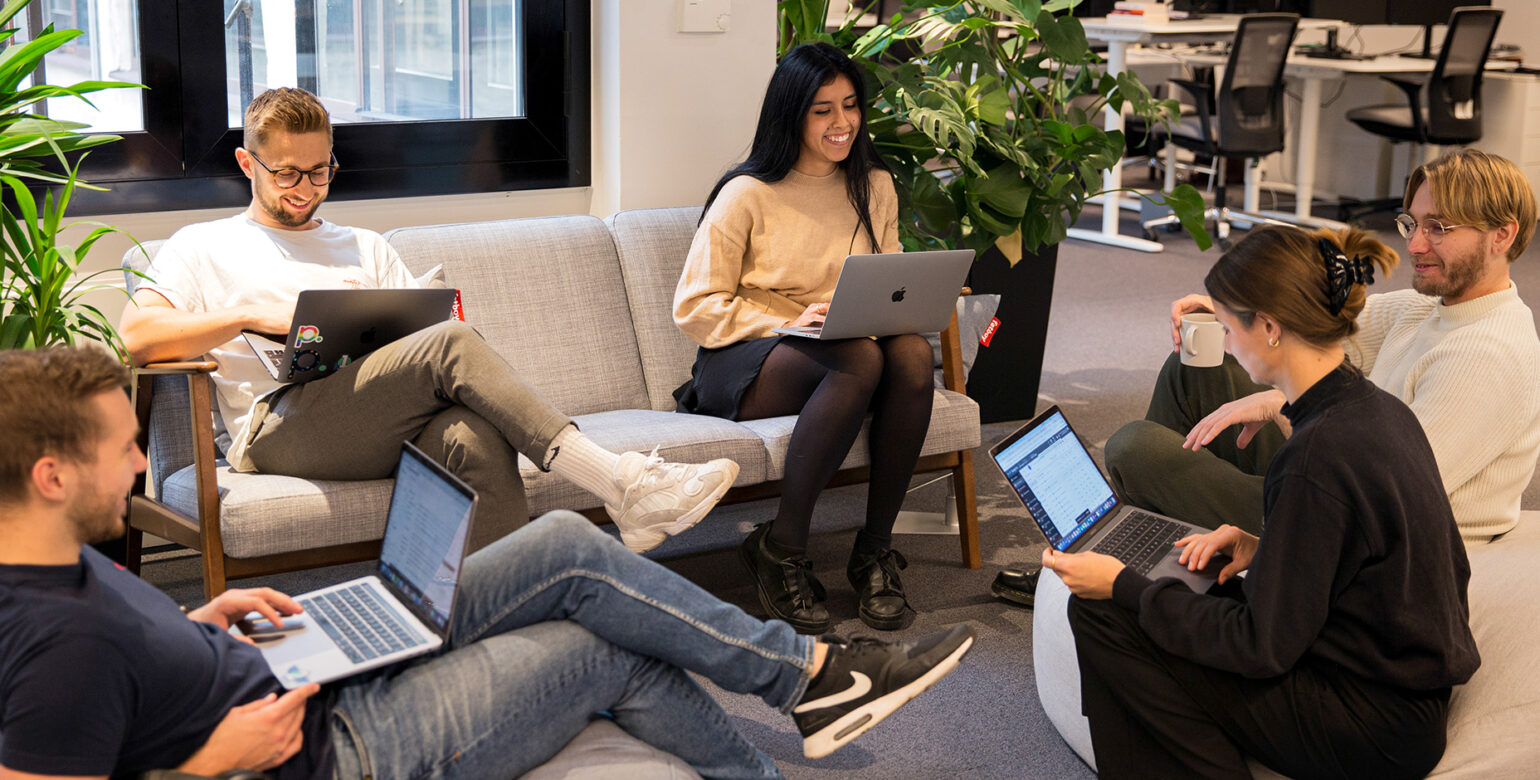 At Precis, we want to encourage collaboration at all levels and across locations, which is why we offer an office rotation programme. The aim of our office rotation programme is a great way to gather inspiration and work together on some of the bigger projects we tackle here at Precis.
In this blog post, you will get to know our Senior Digital Specialist Natalie Kim and Senior Data Specialist Joe Whitehead, who share their experiences and thoughts on their time on an office rotation.
In order for an employee to apply, they simply need to identify and outline an opportunity where team members from separate offices might be better served by working in the same office – and how it could aid Precis and their own career development at the same time. During the weeks that you would work at another office, Precis will cover the costs and expenses for travel and accommodation.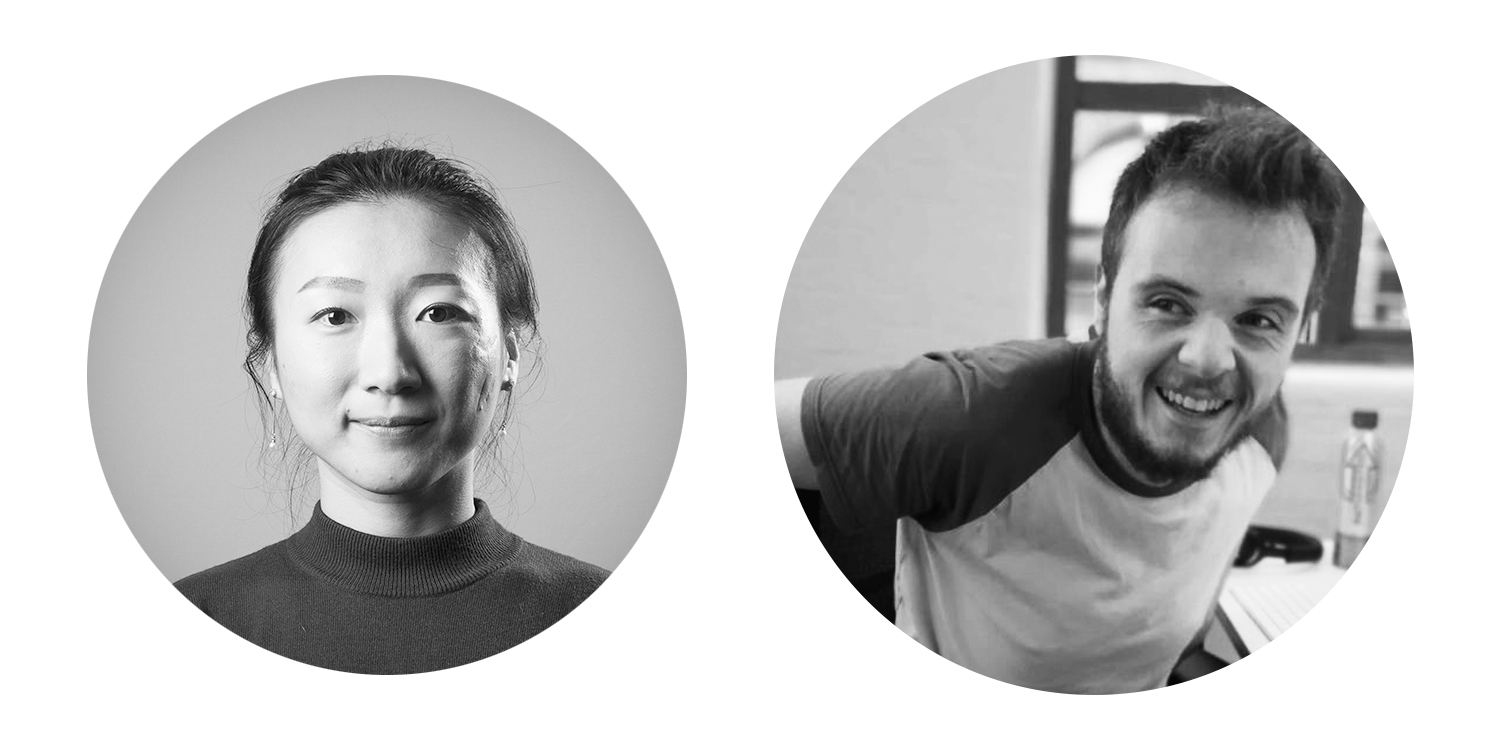 What inspired you to apply for an office rotation?
Joe – "Having worked closely with the Oslo office for a while I was hearing about some exciting changes that were happening to the team (hiring a data specialist and training more members of the office in analytics). I found myself wanting to get involved and thinking that I could be very useful. When it occurred to me that I should be in Oslo during that time, the application wrote itself."
Natalie – "I was interested in gaining general coding understanding and working with the Facebook API. My then manager connected me to a colleague based in London who has taught himself how to code. Andreas and I started collaborating but the progress was slow since we were working together remotely. From this frustration, the idea was born to do an office exchange."
How did you find the application process?
Joe – "Very beneficial to the whole process. For the uninitiated, as part of applying for an office rotation at Precis you answer the following questions:
Why do you wish to rotate?
How will you cover ordinary work load during the rotation?
How would the rotation benefit the destination office and/or Precis Digital?
How would the rotation benefit you?
What's your plan for the rotation (be detailed)?
The "Why do you wish to rotate?" part of the application was the easy part and I had answers to the question "How would the rotation benefit the destination office and/or Precis Digital?" otherwise I don't think I would have been inspired to apply for a rotation but the question I really liked answering was "How would the rotation benefit you?". This forced me to slow down, be introspective and consider my own career, which is always a good thing!
Natalie – "When I was applying it was rather informal/unstructured, so I pitched the value of the exchange for my own professional growth. Following this, after discussions with Andreas on the office rotation, we decided on developing a tool for Facebook to automate ads upload. We saw that many colleagues would benefit from the tool and therefore it made sense to accelerate the process by working together in person from the London office. Our office coordinator helped sort out the rest of the practical details, so all-in-all it felt like a very smooth process."
What was it like being based in a different Precis office?
Joe – "As my office rotation from London to Oslo happened during 2020, I had been working from home full-time as an employee of London for a long time. So being in any office was a bit weird and overwhelming at first! But because I had a 5-week long rotation, I ended up feeling super comfortable in the Oslo office environment. It helps that the space and the people are so nice."
Natalie – "Compared to the Stockholm office, the London office is roughly a third of the size. This gave off a more 'small community' vibe. The London colleagues were generally younger and the group as a whole felt more international. However, I could sense the Precis DNA in terms of everyone being very competent, engaged, approachable and generally very nice."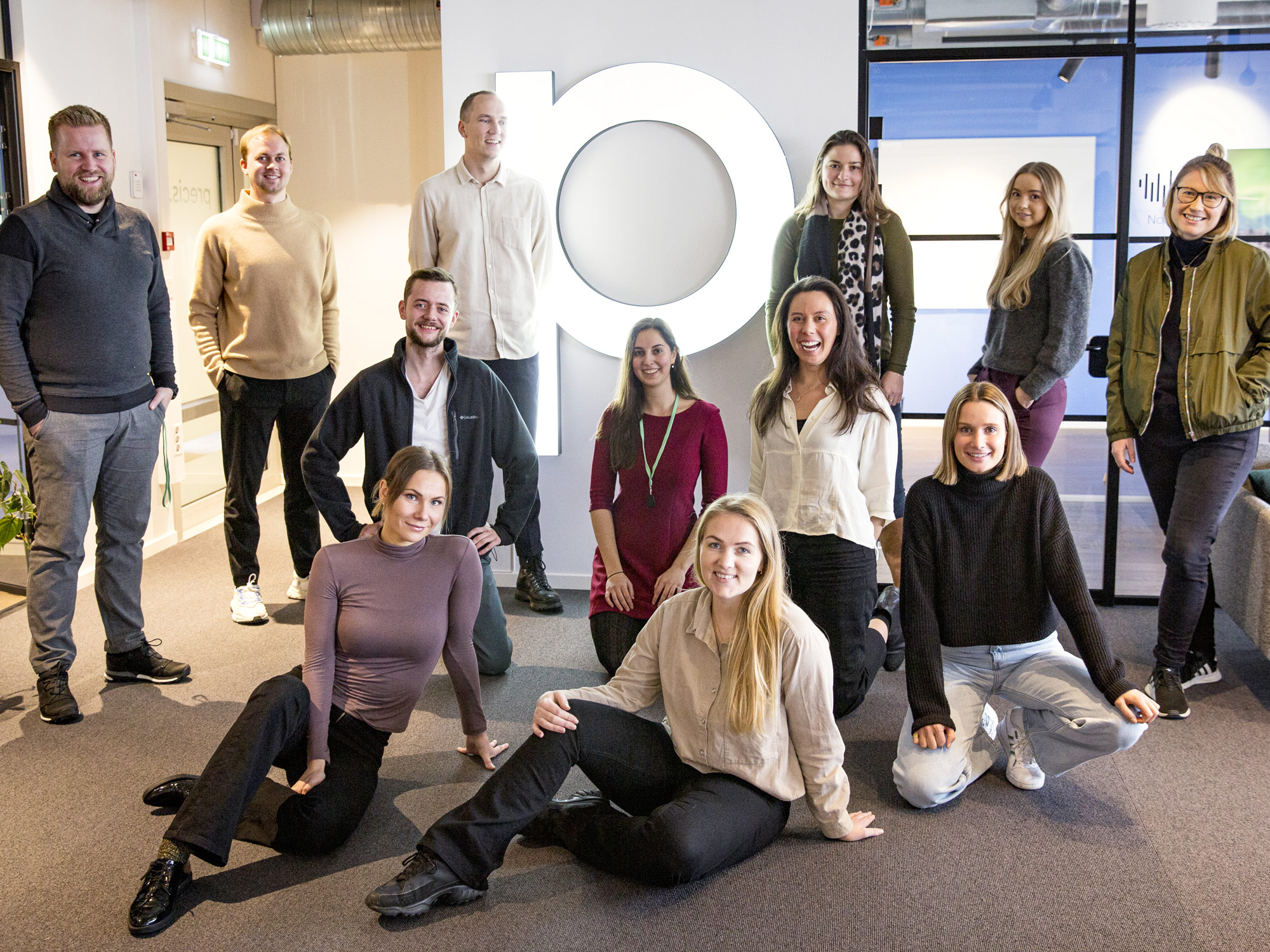 How did you find working in a new country for an extended period of time?
Joe – "I really enjoyed exploring a new city. I found some good food and thrived as an Oslo hipster, becoming a regular at some nice coffee shops near my flat. I was even greeted with a "would you like the usual?" in one of them during my last week of rotation."
Natalie – "Besides the fact that I have a fairly international background already in terms of where I have traveled to/been located in, it is a huge pleasure for me to work within a new environment – I always wanted to experience how it is to work in London! Working in London compared to just travelling there is naturally a very different experience – and it was extremely positive."
Could you describe the work that you did as part of your office rotation?
Joe – "I got involved in all aspects of Oslo's Data and Cloud team! On top of the day-to-day work and chats over coffee, I was part of onboarding Ana, who has the same role as me (a new one for the Oslo office). I helped out with analytics training, got involved in a meeting with a client about the benefits of GA360, took part in an attribution workshop and even helped to make some plans about the future with the Oslo team."
Natalie – "Primarily it was learning from Andreas about Javascript (the basics) and also combining my expertise in Facebook to create an automated solution for ad upload. Now we are reiterating to make the solution more robust and faster together with the Tech team based in the Stockholm office. It feels great that such an opportunity was the beginnings of a tool that has become so crucial to the work that we do today!"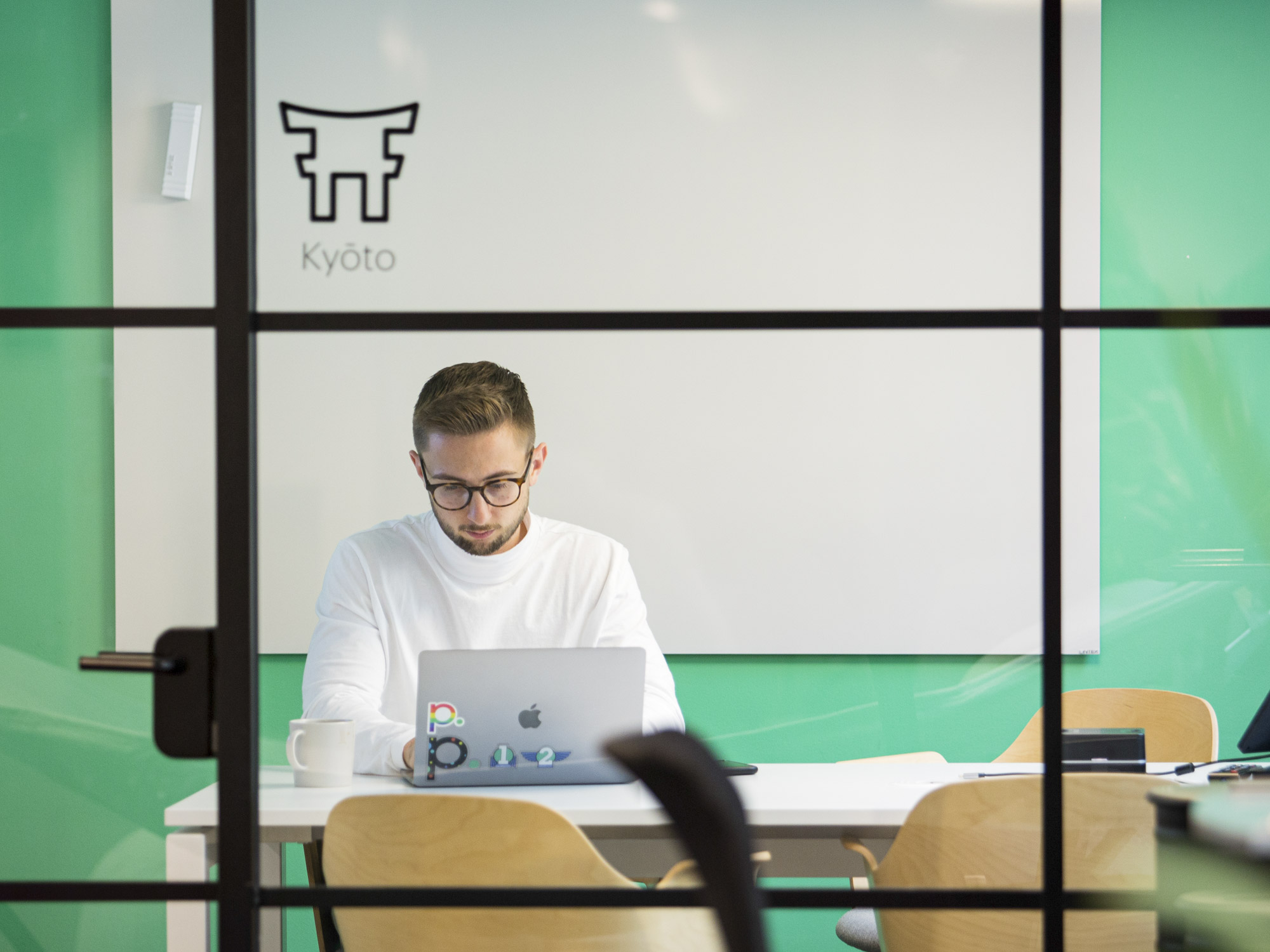 What was one thing that your host office did during your rotation that you wish your current office implemented?
Joe – "The Oslo office had a casual feeling Friday update where each team shares a 'win' for the week. I thought it was a positive way to end a working week and a nice way to transition into the weekend."
Natalie – "One thought I had was that the London office consistently held social/after-work activities on a weekly basis (eg. Wednesday Movie Night). This frequency and consistency of events would be fun to implement in the Stockholm office."
What was one weird thing that your host office did during your rotation that you don't want your current office to implement?
Joe – "During those Friday updates people seemed to love comparing and talking about balconies. I much prefer small talk about the weather."
Natalie – "They invited an external guest to do sort of an impromptu communication training/workshop. The idea of external training is interesting, however, being put on the spot for improvised storytelling would frighten me personally! "
Would you say that your office rotation was successful?
Joe – "100%"
Natalie – "Definitely in terms of my professional growth, building relationships with colleagues based elsewhere, and the fact that the work was very meaningful i.e. this work continues today –100% from me!"
To learn more about our office rotation programme and the other opportunities for career development at Precis, feel free to check out our careers page or even apply for one of our open positions!