Interviewing at Precis

Matilda Aravena
HR Director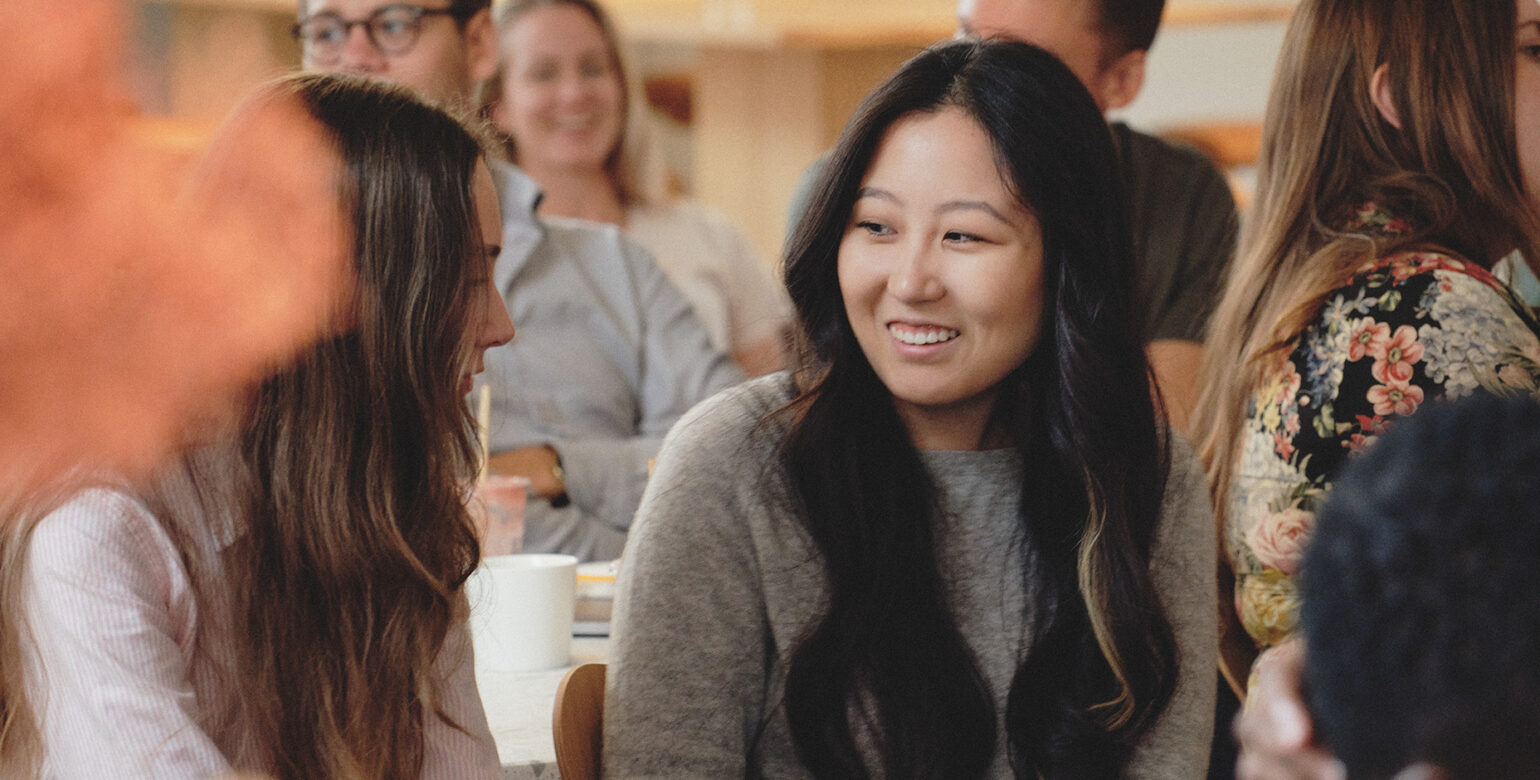 Let's start with a question. Do you want to work for Precis Digital?
Okay, it's a rhetorical question. We're going to assume the answer to that is yes. After all, you're reading this now, which is on the careers page of our website. It's great that you're here. Thanks for showing up!
Let's get down to business – interviewing at Precis
Firstly, you're not alone. In recent years, we've seen a real increase in the number of people we've hired. Not so much growth as an explosion. In fact, over the last 12 months, we've received around 3700 job applications, and we currently have 417 people working at Precis across Europe. That number is only going to rise. It might even have increased by the time you finish reading this article. We've got live job roles for several different positions, in our Data, Marketing, SEO, Creative and Programmatic teams, and across multiple offices; Oslo, Stockholm, London, Helsinki, Copenhagen, Gothenburg.
So, if you're dreaming of landing a job at Precis, the news is positive. There are plenty of opportunities for the right people. The challenge is in being successful – there's lots of competition, so although it might sound like a cliché, you really do have to stand out from the crowd.
However, we want to help all potential new recruits. We've put together this guide to help you to prepare for an interview at Precis, with some information on what to expect throughout our recruitment process. We've also collated a selection of top tips from some of our specialists. Read what they have to say, and take on board their advice when you apply for a job at Precis and are invited for an interview.
The recruitment process at Precis Digital
We try to keep our recruitment process short and simple, but it can vary depending on the position we're hiring for, the location it's in, and the urgency with which we need to fill the role. Generally, we'll start with a phone or video-based interview, then sometimes follow up with an interview with other team members before finally, a case interview.
The first interview is all about getting to know you a bit better. We want to hear about your passions, and what drives you. What do you find exciting about digital marketing? What area of the industry do you want to explore further? What do you see as the future for the digital world? We also want to get a clearer idea of how you would fit into the culture here at Precis. The second aim of the interview process is to get a good understanding of your skills, experience and knowledge.
The case interview delves deeper into your knowledge and skills, and logical reasoning. We may want to take a look at your presentation skills and judge your ability to discuss ideas and opinions. We're obviously keen to know more about your skills, and want to find people with the right assets for a specific role, but we're also really interested in learning how you might have tackled a task. What was your approach? What were the pros and cons of what you did? Could there have been another way to go about it?
Top tips from Precis specialists
We've picked the brains of some of the leading minds at Precis to get their top tips for potential candidates preparing for an interview with us. Follow their leads, and you'll be in a much better position when the time comes for us to meet you.
Make your resume clear
"My main tip would be to make your resume very clear, avoiding unnecessary information and highlighting keywords," says Carmen Gonzalez, Talent Acquisition at Oslo. "We are fortunate to receive a lot of CVs every day but we really appreciate it when we get an easy-to-read one!
"When it comes to your cover letter, make sure you include some information about why you are interested in joining Precis. If you're looking to move abroad for this role, we usually like to read a bit about your motivations for moving as well."
Be passionate about the role you want
"Be genuinely passionate about the role you are applying for," says Dorothée Gardon, Team Lead, Copenhagen. "It seems a little 'cliché' but to me, you'll make a difference by showing your passion for the role and our company. One thing that can't really be 'taught' is passion. So if you really have it, don't be shy and show it!"
Demonstrate your knowledge
"Precis' strength comes from our ability to share knowledge internally, so be prepared to be able to demonstrate your knowledge," says Andreas Arentoft, Data Strategy Lead, London.
"But also, have a think before your interview about how you can communicate your particular skill set in the most concise and straightforward manner."
View the process as a partnership
You might be conducting an interview, but don't forget that this could be the start of a two-way partnership. Try to view it that way, says Viktoriia Prykhodko, Technical Manager, Stockholm.
"I believe that work is a partnership between an employee and a company," she says. "When you apply for a new position, try to check the environment, iterate on your relevant background and define personal objectives you can achieve by working here. I do believe it's the best way to build a win-win collaboration.
Be prepared – and do your homework on Precis
"My best tips for when interviewing at Precis would be to be prepared and have a pre-existing understanding of who we Precis are and what we do," says Sofie Simonsson, Team Lead, Gothenburg. "It will then be easier for you to grasp questions and understand what we are after. I often find that when you're prepared you're also more relaxed and when you are more relaxed you are more yourself – and we want to get to know you since culture is a huge part of our interviewing process."
Take each interview a step at a time
"I believe it is important to prepare yourself differently for each of the interviews," says Carmen Gonzalez, Talent Acquisition at Oslo. "For the first one, you will receive our handbook beforehand which is a great way to get to know Precis. Take some time to read it and learn about the company. Be ready to explain your career so far and your goals and ambitions for the future. Feel free to ask any questions – it's one of our principles here!
"The last step usually consists of a case interview where you'll present your work and will discuss it with some of your potential future colleagues. Giving and listening to honest feedback, as well as learning and knowledge sharing are some of the pillars of our organisation. We'd love to hear your thoughts and learn from you, but you can also expect some feedback from us – bring an open-minded attitude and take the case as a learning opportunity!"
Detail your success
If you've achieved results you're proud of during your career or life, make sure you share these in detail. "Providing great results for a client doesn't actually mean much if we're not able to communicate the value of what we do," says Hanne Terese Haugnes, Team Lead, Oslo. "So what stands out to me, especially in an interview situation, is when the candidate is able to communicate real-life cases of people interaction and lessons learned thereafter."
"Write on your CV not just what you did but rather what you achieved in your previous projects or roles," says Anna Degerholm, Team Lead, Helsinki. "Mention, for example, important project KPIs or improved performance metrics and prepare to talk about those experiences in the interview. Practice describing the project or role in a clear and concise way that highlights your strengths."
Try to relax – we know it's not easy!
"The best thing you can do before an interview is honestly just to relax," says John Erik Karlsen, Department Head, Oslo. "I know, I know, not terribly helpful advice, but advice nonetheless. Of course, you need to have the right competence and (preferably) some knowledge of the area we work with, but if you didn't, you probably wouldn't have been invited to an interview in the first place. Now is the time to show enthusiasm and get that personality out there.
"I'm a big believer in going with my gut when it comes to interviews. I usually spend the first 5-10 minutes trying to create a relaxed atmosphere in the interview setting so we can get to have a talk as we probably would in a setting where everyone is more at ease. I want to get an impression of how it would be like to be around you five days a week."
Let your passion shine
"I love to see people care about what they do or what they want to do", says Jess Dickenson, Head of Client Strategy, London. "I want to work with people who see their job as more than 'just a job'. When this passion is clear, the interview turns into a discussion rather than just a series of questions, which is much more fun and much more memorable. So my top interview tip is to just let your passion shine!"
Next steps
Now you're ready to start your application with Precis. If you want to learn more, you can check out our handbook that details everything from our values to performance reviews. Or take a look at our list of open jobs and vacancies, and get in touch. We're waiting to hear from you!