10 years at Precis: what our first employees have to say about us

Matilda Aravena
HR Director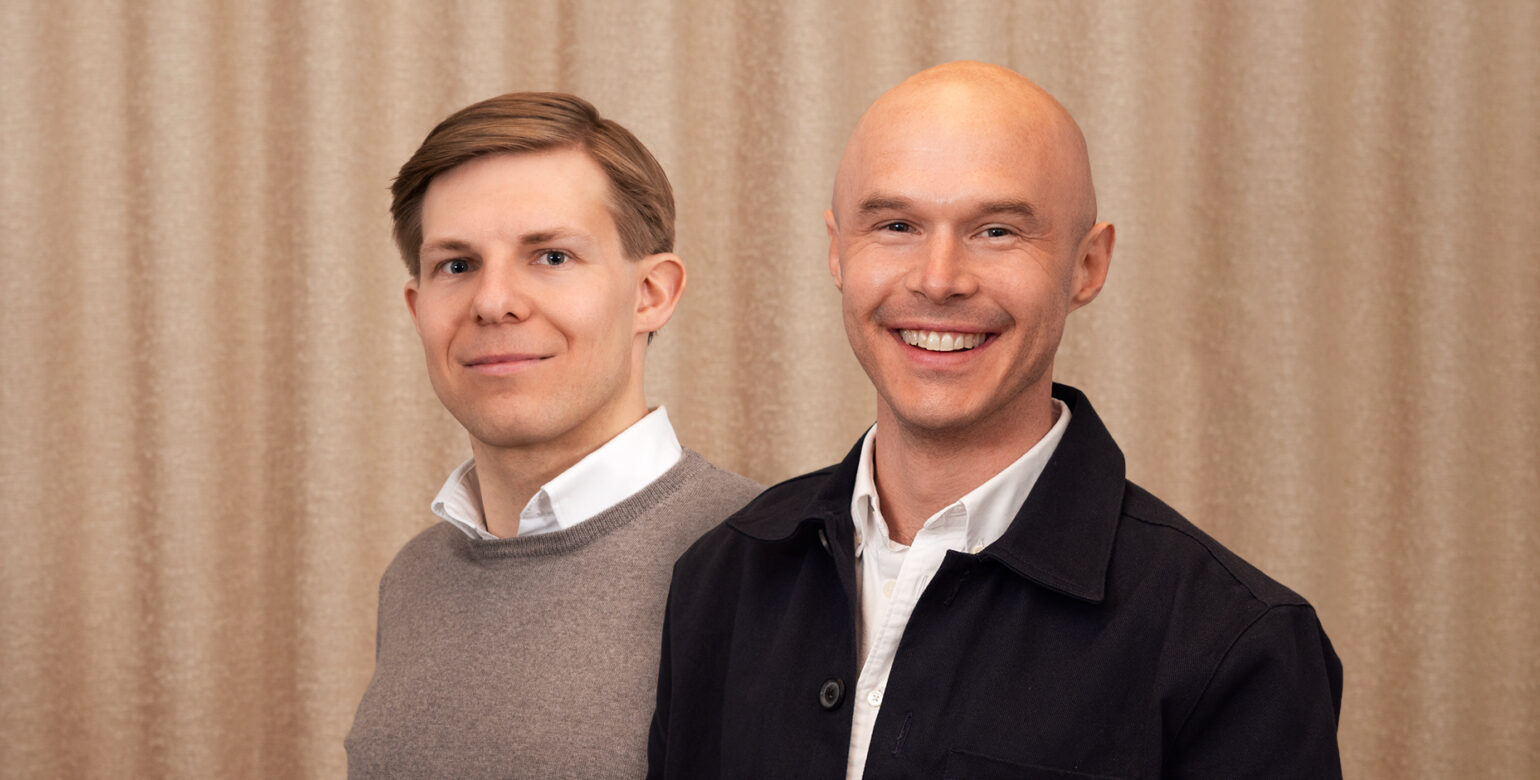 As some of you may be aware, Precis celebrated its 10th anniversary last year. The first decade of Precis has been quite a journey, and only a few of us (out of our current 500+ employees) truly know what Precis was like in its early days. Fortunately, we have two colleagues who have been with us since the beginning. To commemorate their 10-year milestone with Precis, we interviewed Gustaf Wallenberg, Senior Product Lead at our Stockholm office, and Oskar Norbäck, Group CBO & Partner. Are you curious to hear their thoughts about us and the marketing industry? Then read on!
Oskar Norbäck, Group CBO & Partner

What is your background and what did things look like when you started?
Before I joined Precis, I was pursuing a career in diplomacy and foreign affairs, but Christoffer Lötebo, our CEO, convinced me to give this a shot. To be honest, it took me 6 months to admit that I worked in marketing because it felt like I had no clue what I was doing. Today, if I wasn't working here I'd probably be working in the wine industry (laughs).
Could you tell us about an exciting moment at Precis?
I think a very memorable and exciting moment for me was in 2017, when Precis won the award for Best Large PPC in Europe. I was in Copenhagen, in the backseat of a taxi with Robin and we got a call from Christoffer Lötebo. It was a very emotional moment because Precis was still an underdog and we did not expect to win at all. These are the best types of victories, right? So then we went out to celebrate, big time (laughs).
Over the past 10 years, what has changed and what has stayed the same at Precis?
We went from being 5 people crammed up in a small room to now being over 500 employees. With more people has come a much higher degree of complexity, both in work and in our structure. But our mission and purpose have remained unchanged – our idea still is to challenge and improve both ourselves and the industry we work in, while staying humble. And this is still in our core DNA as a company – it's not in certain people, it's our driving force. I think it says a lot about our culture.

What is the most exciting project you've worked on while at Precis?
7 or 8 years ago, before Google launched tracking for offline purchases connected to digital ads, one of the data scientists and I ran a full blown research to measure all of that in a very scientific way. It turned out great and the client loved it so they invested more in us. Funnily enough, Google launched a tool to measure this in a much more sophisticated way just a few weeks later.
Can you tell us about the most random company event you've had at Precis?
I actually think about this one moment quite often. Our second conference trip was held in a house in Palma de Mallorca. At a certain moment during one of the evenings, we all started sharing crazy personal anecdotes, and after a couple hours, I had to go to bed with a terrible headache from laughing so hard. I still crack a laugh when I think about some of them.
If there ever was a movie about Precis, who do you think would play Christoffer and Robin (the two founders of Precis)?
Easy. I'd cast Arnold Schwarzenegger and Danny DeVito in Twins. I leave it to your imagination to decide who plays who (laughs).
Gustaf Wallenberg, Senior Product Lead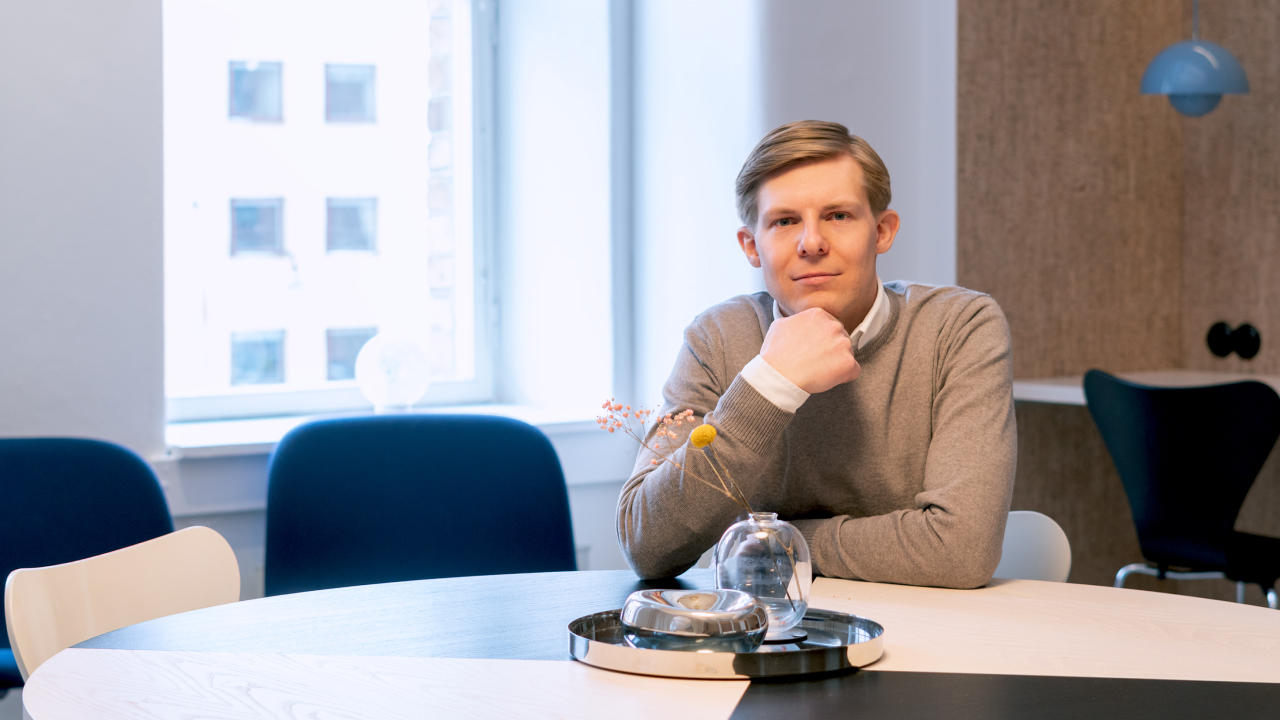 What is your first memorable experience at Precis?
My first memorable experience at Precis was our first conference trip. Six of us went to Madrid and we stayed in a very small apartment – actually, we were sharing four beds (laughs). I remember we had amazing discussions, not only about our work at Precis but also in general. We went out for really good dinners and it was just an overall great experience. I also had my birthday during that trip, which made it all the more special. I remember that trip very fondly even though it was many years ago.
What do you think has changed and what has stayed the same at Precis?
Precis itself has changed a lot over the past 10 years. The company has a lot more structure now, which is great although it can be a bit cumbersome at times. But having more structure has also allowed us to focus on more important things, like building a fantastic culture. That's something that really hasn't changed at Precis: we have amazing people. Friendliness and openness are essential values here, and it is very clear because I feel like I can approach anyone for help or just a friendly talk. And our mission to stay at the forefront of the industry has also stayed the same through the years.
And what do you think Precis will look like in 10 years?
We will be growing a lot, but not as much as today – we'll still be a major player in the industry, having developed (and keep developing) a lot more technical solutions. I really do hope that our culture and our mission will remain the same, since I think that's what makes us so strong and keeps us at the forefront of the industry. As an example, we are now leading privacy in digital marketing and I think this will climb up in our agenda at Precis but also it will be a key trend in the industry.
What are the top learnings of your time at Precis?
First, that you can make it in this industry regardless of your educational background – what matters is that you learn about the field so you do well in your job. Secondly, great people make a great workplace: I've seen people from all walks of life do well in Precis. The cultural, educational, and geographical diversity that our people bring to the table is what makes us so strong.

Who do you think best represents the Precis culture?
I have 2 people in mind. Christoffer Lötebo, our CEO, since he's one of the main creators of our culture. And my team lead Weronika. She's very open and she doesn't behave like a traditional boss – I really think she ticks all the boxes in terms of the Precis principles.
If there ever was a movie about Precis, who do you think would play Christoffer and Robin?
I think Christoffer could be played by Ryan Gosling, since they look alike. Actually, maybe Ryan Reynolds because he has more hair. And Robin should be played by a red-haired actor? But I can't think of any right now (laughs).
If you want to learn more about Precis, you can check out our handbook that details everything from our values to performance reviews. Or take a look at our list of open jobs and vacancies, and get in touch.