How to adjust your audience strategy during a period of economic uncertaintity

Isak Gustafsson
Head of Central Team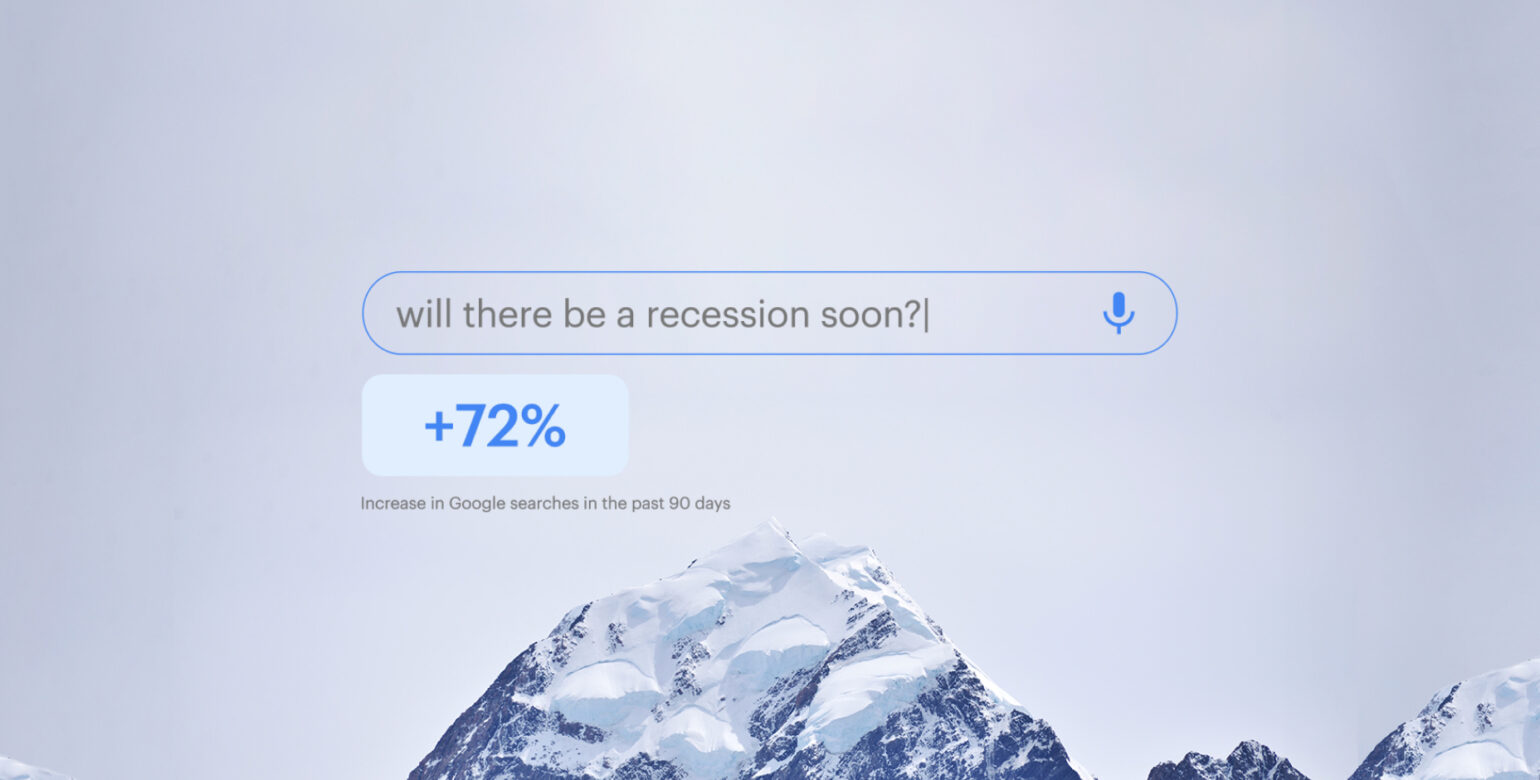 Google Search Data has shown that searches of "Will there be a recession?" are up 1,100%.
And as a brand, it's natural to ask In what ways will this affect my bottom line? Or How can I adjust my strategy to support consumers when they need it most?
But before you read the headlines and slam on the marketing breaks (we may already be too late for that), it's important to consider if your primary audience will, in fact, be impacted – and if so, what you can do about it.
In the following article, we break down the psychological impact of an economic downturn on four key primary audiences and how you can adjust strategies based on your product and their behaviours.
Click here to access your own recession audience risk assessment
Assess your audience's vulnerability during an economic downturn
This isn't the first time we have faced a period of uncertainty, nor will it be the last. Perhaps the only benefit of this is that we have learnings from how consumers behaved in previous recessions – and how we can adjust marketing strategies to accommodate it. 
Havard Business Review's study is a great place to start. In this article, they outline four main categories of consumers during a downturn. And it will come as no surprise to you that the behaviour of your audience will largely depend on their current economic status.
How do consumers react in the case of a recession?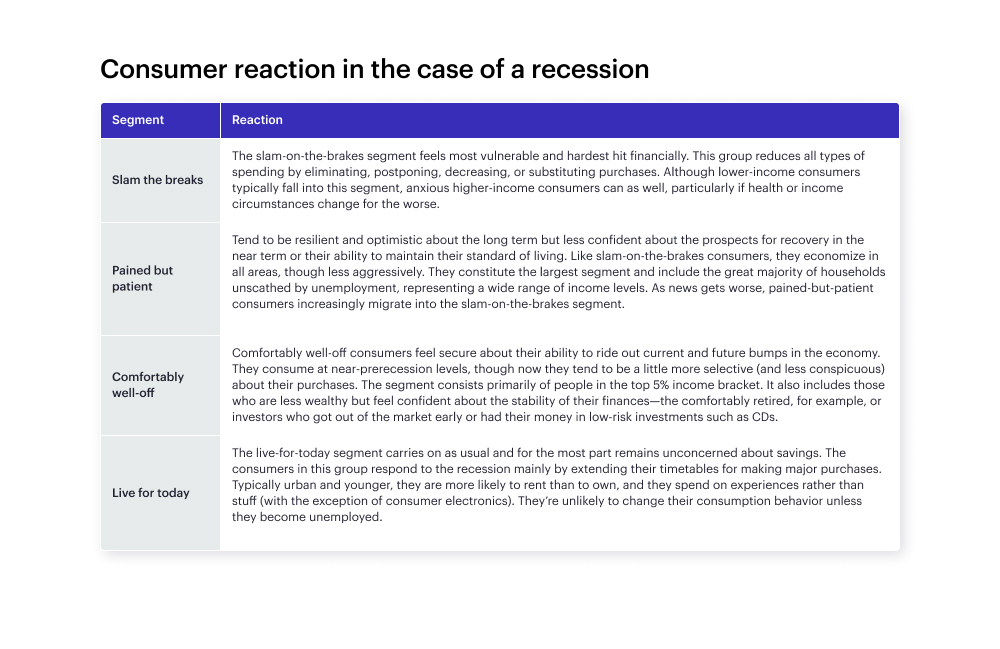 Evaluate where your product sits on the consumer priority list
However, regardless of which group consumers belong to, they will largely prioritise consumption by sorting products and services into four main categories. 
Indeed, throughout a downturn, all consumers except those in the live-for-today segment typically reevaluate their consumption priorities. We know from previous recessions, that such products and services as restaurant dining, travel, arts and entertainment, new clothing, automobiles, appliances, and consumer electronics can quickly shift in consumers' minds from essentials to treats, postponables, or even expendables – depending on the individual. 
This re-evaluation happens continuously so it is important to follow your customer data to understand how your customer segments are adapting to the economic climate. 
Four categories of goods & services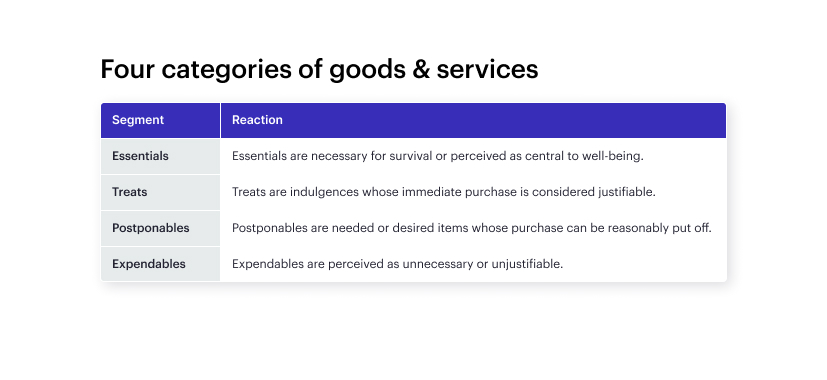 The behavioural change matrix
Naturally, the implications of a recession on your business are dependent on both your product portfolio and the exposure to the four consumer segments in your customer base. 
This matrix outlines how different customer segments will change their consumption pattern across four categories of goods and services. It is essential to understand your business resilience against a recession by estimating: 
1) The share of revenue generated from each of the customer segments listed on the vertical axis 
2) the share of revenue coming from each of the product categories on the horizontal axis
Behaviour change by segment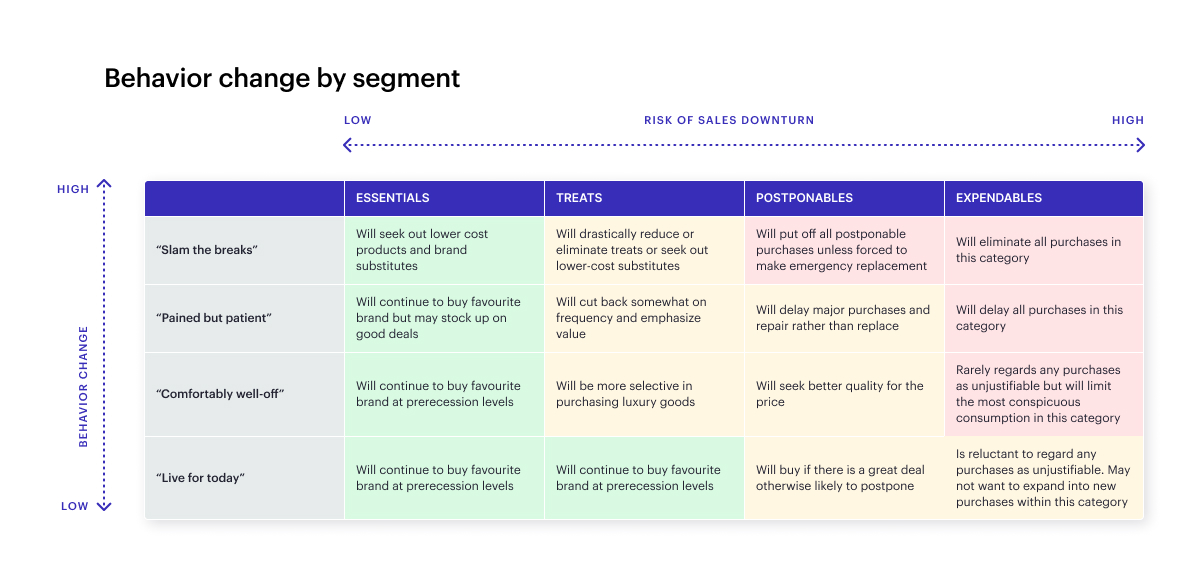 Free tool: Calculate your revenue risk
Based on the matrix above, we have created a simple calculation for you to estimate the level of revenue that is at risk during a recession. 
Try out our risk estimate for yourself
In order to complete this survey, it is important to have a baseline understanding of which percentage in each audience and product category your business falls under. 
Disclaimer* The purpose of this framework is not to give you a perfect picture of what will happen to your revenue during a recession, but more so to give you the tools to experiment with different scenarios and understand where your vulnerabilities might lie within each area.
Next steps
Understanding your vulnerability is just the first step in taking action. 
You can read our earlier article to learn more about performance marketing strategies during a downturn.
Furthermore, consider tailoring your messaging/pricing/product categories using the framework in this article. We have included a sample of some suggested actions in the table below: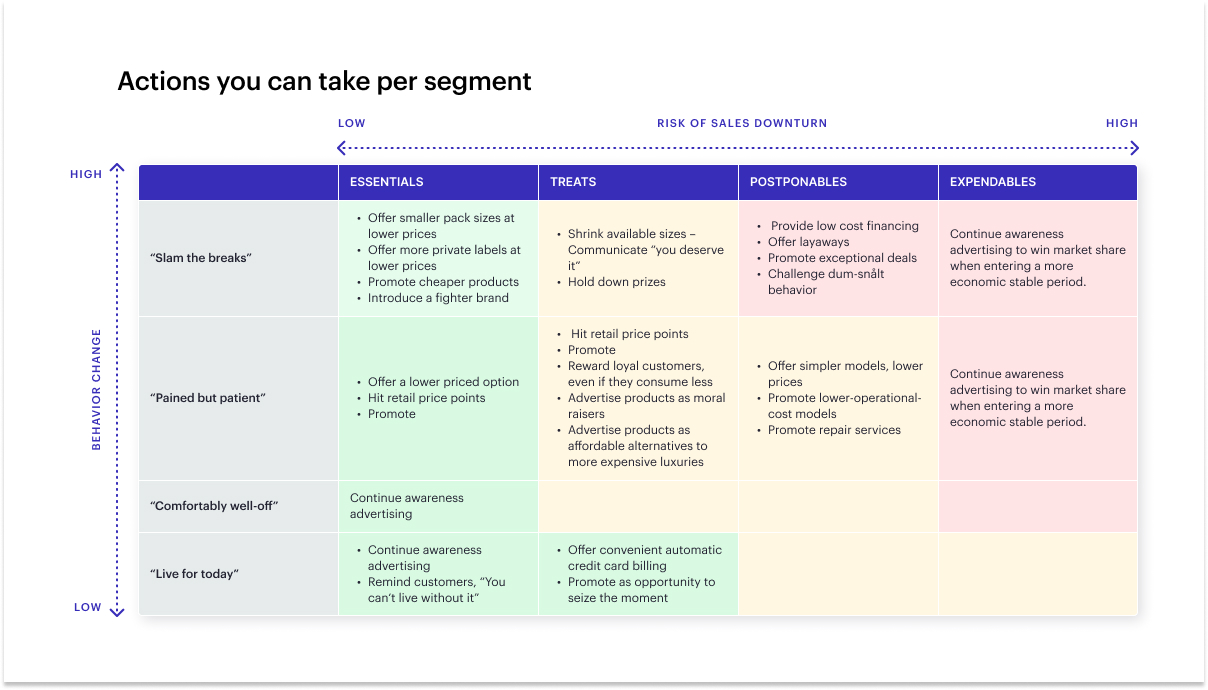 Do not hesitate to reach out to us if you would like to discover more recession-proof tactics you can take to build sustainable growth for your business.