Changing Careers into Digital Marketing

Natalie Kim
Senior Strategist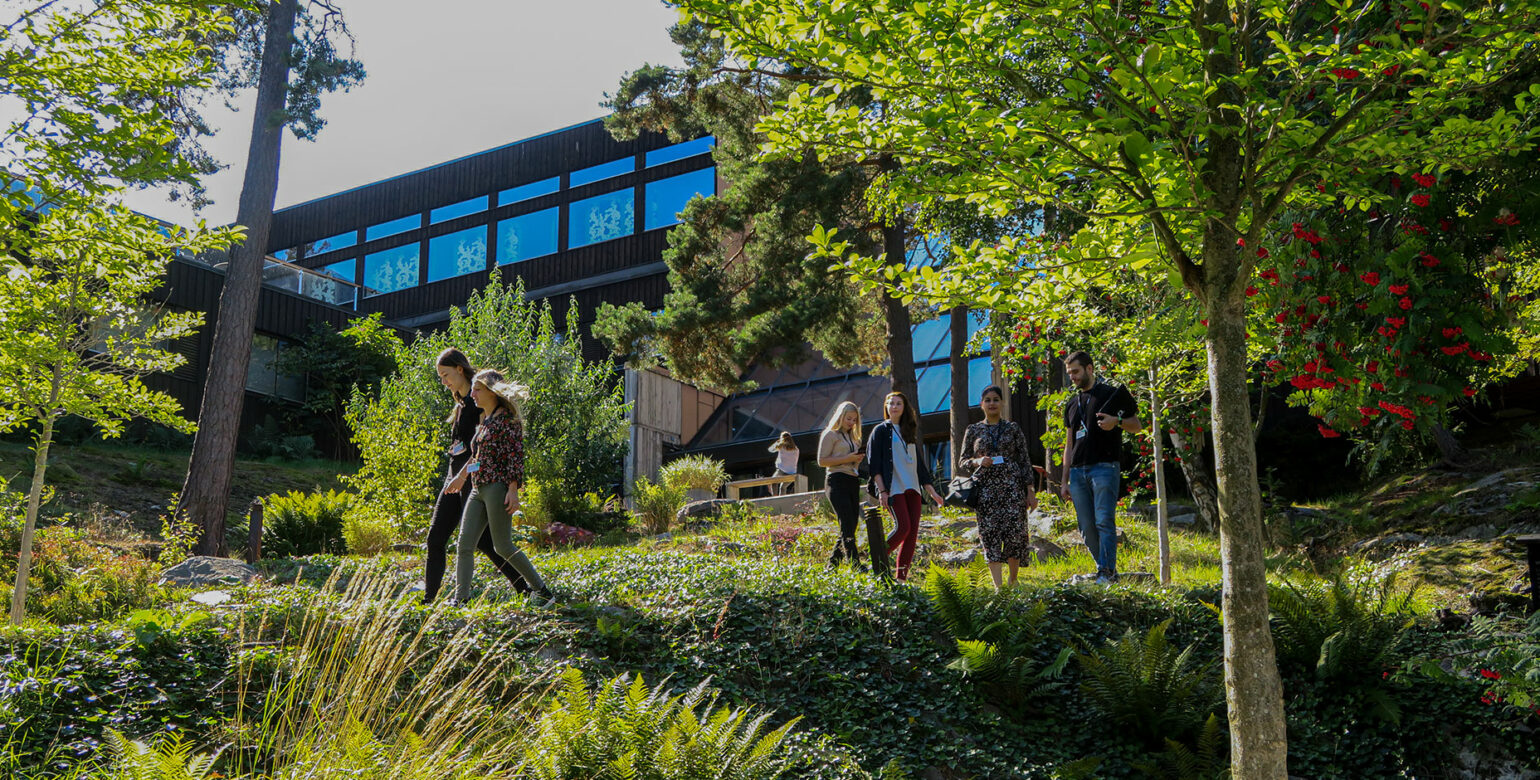 Are you currently in a position looking to take the leap and change careers into Digital Marketing? Our two Digital Specialists Vaishalee and Natalie, who both come from a Biomedical Science background, talk you through their challenges and general experience whilst they changed careers into marketing.

Why did you change careers and what were you doing before?
Vaishalee – "Prior to joining the world of marketing, I was working as a Biomedical Scientist within the Biochemistry department of an NHS hospital laboratory. Whilst I was having a degree of involvement in patients lives which was highly gratifying, I personally felt my role was very limited in terms of experiencing variability on a daily occurrence. This was a career field where I lacked the freedom to test novel concepts and put them into practice instantaneously – arguably understandable."
Natalie – "I studied Biomedical Science for my bachelor's and master's (which entailed one year of a laboratory project). I decided to switch careers because I couldn't see the light at the end of the tunnel, so to speak. I felt like the impact I could make through basic scientific research was very limited."
What transferable skills were you able to use from your experience in Biomedical Science?
Vaishalee -"Many people always ask me the question "how did you get into marketing if you previously worked as a scientist?". People often fail to realise that all jobs allow you to attain skill sets which can be attributed to any job you carry out, regardless of the field. My analytical, analysis and research skills have been the biggest contributors to my role thus far. These skill sets allow me to undertake data-driven projects with my work and most importantly, using a data mindset in understanding cause-effect relationships for our marketing efforts. Aside from these, communication and problem solving is also an integral part of my role utilised in never seen before situations."
Natalie – "Data analysis, communication and presentation skills. I use logical reasoning and critical thinking skills to interpret the data I see from clients' marketing efforts and translate it into high-level takeaways & actionable insights. Also, it's quite helpful that I'm familiar with different statistical tests."
Were there any barriers entering the Digital Marketing industry? If so, how did you work through them?
Vaishalee – "The main barrier I encountered was the lack of experience within the industry. Subsequently, being in this position meant I had to work harder to stand out from the many job applicants who may already have the desired job experience. There was a two-fold approach into overcoming this barrier. Firstly, I spent a large proportion of time undertaking market research and figuring out which area of marketing to go into – this entailed reading copious amounts of job specs and overview guides to Digital Marketing. I then began establishing the skill sets I had at the time that would cohere well with a specific marketing role. Once I had a rough idea, I began working on teaching myself knowledge of basic marketing concepts with the likes of YouTube, free resources online i.e. blog posts, marketing journals, as well as my sister who works in the industry. This played a significant part in helping me achieve background knowledge of the industry."
Natalie – "I think the most important is to have hands-on experience. Having seen that as the top priority, I learned whatever I could through online courses (there's an abundance of free material). I then interned at a small start-up. Working at a small start-up gave me a lot of freedom to experiment and dictate my own learning."
What resources did you utilise to help you make the career change?
Vaishalee – "Linkedin had a big role to play. I was fortunate and highly grateful to have been reached out by two marketing mentors, if you will, to give me guidance about the many roles in marketing, interview practice and CV advice. I'd highly recommend them both for guidance and you can find their Linkedin profiles here: John | Rahul. Besides Linkedin, I utilised YouTube to self teach alongside learning from people around me who are already in the industry. Listening to free marketing podcasts (e.g Marketing Over Coffee) was, and still is, a great way to acquire new knowledge. The app 'Meetup' is also a great space which hosts ample free and paid sessions around a multitude of areas (examples include, but are not limited to: data science, analytics, paid marketing, SEO, CRO, UX/UI and many more). This is a platform I came across after joining the marketing industry however, I still find it of high value."
Natalie – "For me, it was online courses – free and paid. Looking back on my LinkedIn profile, I can see I took courses such as Hubspot content marketing, Udemy Google Tag Manager, Udemy Digital Marketing. With the experience I have now, I can strongly recommend the free courses from the actual advertising platforms – Facebook & Google. Start by going broad in the beginning – explore and learn about different areas within digital marketing before going too technical."
What do you find interesting about Digital Marketing?
Vaishalee – "I love how diverse and ever changing the marketing industry is which coincides with having the autonomy to lead and test novel initiatives. Although marketing is considered to have many different fields, I appreciate how they all work in synergy and are dependent on each other to drive performance. Alongside this, it's highly gratifying to tackle situations which may have not been encountered before and understanding any shifts in consumer behaviour, especially challenges faced in light of current situations."
Natalie – "It offers a good balance between qualitative and quantitative. Yes, we do our absolute best to quantify everything to be able to take well informed, data-driven actions. However, at the end of the day, we are marketing towards real human beings. That is, we also get to work a lot with qualitative, soft topics, like behavioural psychology, creatives and communication, which are often harder to put numbers on. In addition, I enjoy being on the forefront of technical developments and solving tough problems with real-life implications."
What element of your role did you initially find most difficult/easy?
Vaishalee – "The biggest initial challenge for me was understanding the scope of work carried out in my role and the position we play in the client-agency relationship. It took me some time to understand how the fields of Paid Search, Social, Display etc all tie in to work together as opposed to working in silos. On the contrary, the aspect which I found the easiest was having a data-driven mindset when performing analysis."
Natalie – "Navigating the organisational complexity in bigger clients was the most difficult I would say. For example, we cannot move forward with a data-driven action unless we have articulated the challenge, solution and implications well enough so that all the stakeholders are satisfied. It takes time and effort but this is what makes working at an agency rewarding for me. The easiest was setting up tests, analysing data and drawing insights."
What is the biggest difference working within Digital Marketing compared to Biomedical Science?
Vaishalee – "The major difference is having the autonomy and, to a certain degree, freedom to lead initiatives with the work/projects carried out and measuring performance impacts. There are a multitude of external stakeholders involved in the Scientific field and so research/testing new ideas would generally take a large period of time to be executed and in certain cases, you may not be involved in the testing process unless you are in that field of expertise. Whilst in marketing there are clients to liaise with, going forward with testing initiatives is generally less time consuming and you have the ability to lead the direction and be involved in all stages of execution. I enjoy the concept of being actively involved in all stages of any work that is undertaken."
Natalie – "The biggest difference is the magnitude of impact and time it takes to see results. I can directly see how my decisions are impacting client performance or client's marketing strategy, whereas that is usually not the case in Biomedical research. I find having a more direct and bigger impact much more rewarding."
What is the biggest challenge you face working within Digital Marketing compared to Biomedical Science?
Vaishalee – "The biggest challenge is the wealth of information and new knowledge we can acquire on a weekly/monthly basis and the possibilities involved in going about and using this in practice. As this is a fast paced industry, perhaps even more so than the Scientific industry where new ideas generally take a while to be rolled out, the ball is in our court with our own development and learning. This has been the biggest challenge however, I thoroughly enjoy it."
Natalie – "Working with a diverse group of people with different interests. In the research lab, I had my own project and worked on it independently. There was little day-to-day collaboration or teamwork. In contrast, digital marketing is all about teamwork to deliver the best results. I am constantly thinking where I can find room for improvement and the answer always goes beyond me. I need to convince client's developers to prioritise high impact initiatives, get in touch with our central team for more information and so on. Yes, it's challenging but super fun."
What is the most challenging aspect of your role today?
Vaishalee – "The most challenging, albeit stimulating, part of my role is taking full onus of new projects which I may have not worked on previously. I'm in the process of working with a new advertising platform – Yandex, which I am self learning and getting to grips with which I find exciting."
Natalie – "I find managing stakeholders most challenging. As my main priority as a Senior Digital Specialist is to help clients make better informed strategic decisions, it's crucial to ensure a buy-in from everyone who will be impacted. I've been at Precis for more than 1.5 years and I'm still learning the softer, business side of things that I was never exposed to in academia."
What do you enjoy the most about your role today?
Vaishalee – "Working in an agency, the beauty of my role is gaining exposure to an array of businesses with various goals, KPI's and business strategies. This allows room for discovering how to drive growth amongst clients in alternative ways. There is no 'one size fits all' approach when it comes down to marketing strategy, even if clients are within the same industry i.e. B2B."
Natalie – "It feels great seeing clients move forward with the recommendations we have suggested, and of course clients' results improving subsequently. Also, I recently started a new role as a manager, where I see myself grow a lot in. The fact that I'm given a lot of responsibility and growth opportunities makes me enjoy and appreciate my role."
Natalie has also previously written her own blog article about her career transition which we would highly recommend reading. If you have any additional questions, thoughts or want general advice about a career change then feel free to get in touch with either one of us on Linkedin: Vaishalee | Natalie.
Are you interested in joining Precis? Check out our career page