Everything you need to know about programmatic audio advertising

Peter Gyergyak
Programmatic Specialist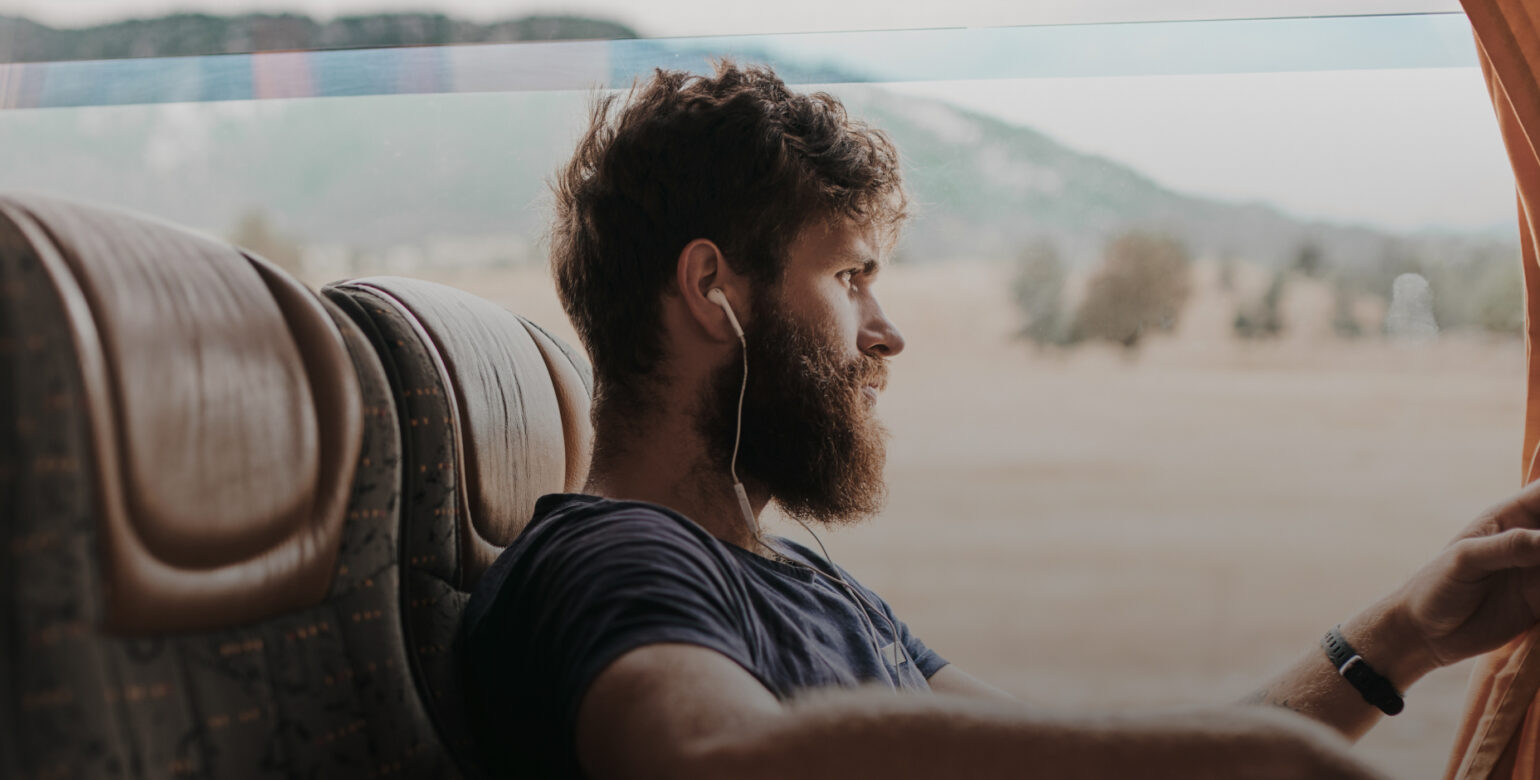 Programmatic has automated many companies' display advertising the past couple of years. This might also be one of the reasons why programmatic advertising is often associated with boring, static website banners. But the programmatic way of placing ads is media and format agnostic, and a still overlooked channel is digital audio. It is no secret that we are channel nerds here at Precis Digital, so in this piece we will take a look at the unfulfilled potential of programmatic audio advertising.
One of the biggest changes in our media habits during the pandemic has been the significant increase in audio content consumption. More people now have audio entertainment as a part of their daily routine whether it be listening to radio on their commute to work, podcasts during their afternoon stroll or streaming music while folding their sourdough bread.
If you've been working with programmatic advertising – or just been a podcast-listener over the last a couple of years – you will most likely have noticed how audio ads are becoming increasingly popular.
There is, however, still a massive rift between audio's share of media consumption and its share of advertising investment.
According to a study from WRC, by the 3rd quarter of 2021, audio captured 31% of all media consumption, while advertisers only spent 9% of their total marketing budget on audio ads. Adobe also conducted a survey about the perception of audio ads (the survey particularly focused on smart-speaker audio ads) compared to other media types, which proves that users find audio ads 39% more engaging than other visual ads. Which makes sense if you consider how many video ads you scroll by on a daily basis versus how few you listen to while listening to your podcast.
Excellent campaign insights with digital audio
Even though we all probably remember some of the often cringe-worthy radio ads from our childhood, there has often been a debate about the efficiency of audio advertising. Compared to the measurement possibilities from other digital formats, radio advertisers have had little to no chance of understanding the ROI behind their audio campaigns.
Thankfully, digital audio advertising has opened up a new world regarding measurement and analytics.
Publishers are able to track logged-in user data, give marketers insights about campaign delivery and can provide targeting based on demographics and interest groups. Moreover, when you run campaigns programmatically, you are able to track the cost per thousand impressions (CPM) levels in real-time and perform necessary optimisations without having to wait on reports from the publishers. Some publishers and demand side platforms (DSPs) even offer brand lift studies to enable the measurement of how an audio ad is affecting the brand perception. With shifting consumer habits from offline radio to digital channels, more companies are open to assigning their advertising budget to spot advertisement or podcast sponsorships.
Low clutter and new engagement opportunities
Digital audio has truly transformed the opportunities for audio advertising.
Advertisements can break away from the traditional 30 second radio spots with different ad formats, combining audible creatives with display companion banners and images. This opens up for new ways to engage audiences, in an environment with lower ad clutter than any other digital display and video.
By its nature audio content is uninterrupted, but can be consumed anywhere. The channel, unlike most of the other media formats, offers a 100% share of voice (SoV) and is the ideal format to create an intimate bond between the brand and the listener. Utilising the attention, digital audio ads drive performance across various brand metrics: brand recall, brand interest and purchase intent.
Flexible and easily accessible
Digital audio advertising is as flexible and price efficient as any other digital channel. As mentioned earlier, traditional audio advertising, such as radio spots, has a reputation for being almost impossible to measure. It's prices are also differentiated by programme, rush hours (morning, afternoon), and requires a high investment levels, week, two-week, month long campaigns on set budget that ensures a certain amount of spots. These campaigns usually cost tens of thousands of euros.
Digital audio works differently.
Publishers charge on a CPM base, mostly disregarding the spot length and it is not necessary to commit a certain budget either when buying on a programmatic open auction or preferred deal. The CPM prices vary on how many layers of targeting you use and if you run on a publisher's network (run on network deals) or just selected shows.
It is therefore possible to test out certain digital audio ad formats with lower investments, before you hang your hat (and money) on a specific setup. Programmatic audio advertising is therefore also a great investment for smaller to medium scale brands.
Podcast providers offer tailored advertising opportunities
The rising popularity of podcasts has created a more professional environment around both the production and commercial side of it. The variety of podcast shows provide brands the opportunity to easily find one that's compatible with their products and services.
Apart from all the targeting methods mentioned above, some podcast providers offer keyword targeting as well.
They are able to transcribe every podcast they host to text, then divide them into categories (environment, comedy, etc). Afterwards, they score every keyword and match them to the advertiser's ads. So the highest relevancy scoring ads are paired with a corresponding podcast – kind of like next level contextual targeting.
Podcasts have several other advantages through their sponsorship offering, but this can not be purchased programmatically, since the ads are not inserted automatically, but are mentioned by the podcast host.
Real-time insights and multichannel campaigns
The idea behind programmatic audio is not different from other programmatic activities: It gives marketers the technology to automate the buying and insertion of ads.
Having audio, video, display, native and CTV ads in one place (one DSP), advertisers are able to easily integrate audio into a holistic plan alongside other channels. The multi-channel tracking provides great insights and a different interpretation of the value of audio advertising: it can earn a more prominent place in branding activities.
Another major benefit is having real-time insights about our campaigns.
Audio ads don't differ from videos regarding tracking their effectiveness. You are able to measure impressions, even clicks (if you have a companion banner or a call to action (CTA) on screen), listen-through-rate and conversions. You can even learn a lot about your audiences, making it possible to segment accordingly and optimise our campaigns towards the best performing audiences.
There is no doubt that programmatic audio has a huge potential, but it is also behind compared to visual ads due to the limited interest from advertisers and publishers. Even though programmatic audio inventory increased in the last few years, it does not have that rapid increase like display and video inventory has.
Until the demand for audio inventory increases significantly, companies will always prioritise to serve placements for other formats and won't increase their inventory for audio ads. On the positive note, due to the increase in audio consumption, publishers and tech vendors, such as Adswizz, have become better equipped to offer a feasible alternative to offline audio bookings. Buying audio ads programmatically through preferred and guaranteed publisher deals has become the most efficient way, enabling a wide range of possibilities within ad formats, targeting, frequency capping and brand safety measurements.
To sum up, here are some of the buying and optimisation benefits of programmatic audio:
Low barrier of entering into audio advertising. With the budget requirement gone and it's easier to access a variety of publishers, advertisers can run audio campaigns with low budgets.
Programmatic audio offers targeting possibilities similar to other formats. What DSPs allow us is still fairly limited compared to the depth of targeting we can apply on other formats. But even though custom audiences and keyword targeting isn't an option (yet) you can do specific geo targeting and time of day targeting. With that being said, more specific targeting options are also available if you contact the publishers. They can advise you in alternative targeting options, like contextual targeting and playlists, which you can then still do programmatically. Publishers like Spotify, Acast and Bauer offer various targeting layers that can be applied when running a campaign. They own in-logged user data, which makes targeting age, gender and demographics very accurate. Moreover, audio data insights can help pinpoint specific genres, trends, and listener demographics genres and playlists, offering the opportunity to advertisers to segment based on music interests and pre-defined audiences. Running audio ads alongside companion banners, we have the benefit of retargeting consumers who've previously heard our ads for greater conversion rates.
Dynamic ad insertion: Podcasts and music streaming services offer pre-, mid- and post-roll spot insertion into audio content. This increases the chances of reaching the target audience. However, the dynamic nature of the ad-placements does not allow to only insert ads into the middle segment of the content (although in some cases publishers can create a deal for it).
It offers the ability to switch the campaigns on and off in a matter of minutes, as well as with the opportunity to change creatives along the way without having to involve publishers.
Increases reach in programmatic campaigns. Combining audio campaigns with other formats can help increase reach.
Real time optimisation. Just as with other formats, real-time buying and audience data makes it possible to adjust the bidding amount, frequency and new target groups based on performance.
Digitised data for future campaigns. Getting the data advertisers gather from campaigns digitised and consolidated into preferred analytics platforms, enabling you to take away learnings for the next campaign.
Conclusion
The audio landscape has developed a lot over the past couple of years. Its share of the overall media consumption has skyrocketed, but its share of brands' marketing budget hasn't quite followed – yet. With programmatic audio and its targeting and optimisation possibilities, you can accurately describe and find the most relevant audiences for your brands/products. There is therefore a huge unfulfilled potential for marketers to embrace the opportunities of audio ad campaigns. You don't need a high budget to test it out. All you need is an audio creative, a purpose (what you want to achieve with an audio campaign) and a few defined target audience.
Make sure to follow us on LinkedIn for more updates on this topic as it develops.