​​Measure your cookie consent – and become a privacy champion

Celina Belotti
Privacy Lead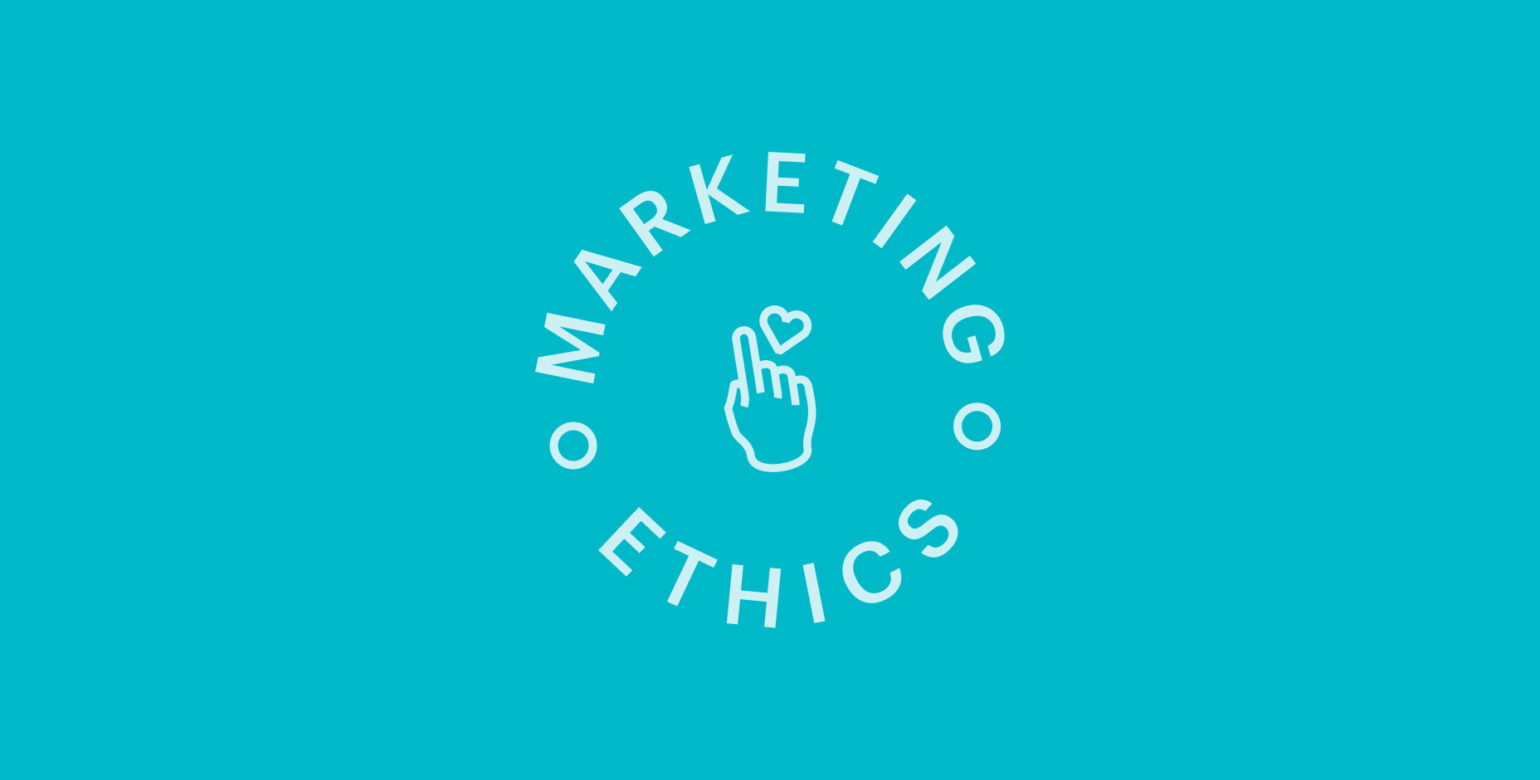 Think back to 2018: The movie Contagion was just a movie – and not an ominous sign of things to come, Megan Markle had just signed up for 'happily ever after' at Westminster and marketers the world over were in GDPR hysteria.
Fast forward to 2023, one might think that the topic of consent is water under the bridge – but it really isn't. In a recent survey with YouGov, 37% of consumers in the nordics & UK responded that they see no improvement in their online experience since GDPR implementation in 2018.
So here at Precis we have set some time aside to really understand the state of consent solutions in the market by creating an auditing tool and surveying over 200 different websites in Europe. In the following article we will share the results with you, as well as map out the key strategic priorities for advertisers looking to level-up their privacy game.
You can also complete your own Consent survey below.

The state of consent solutions
For years, digital marketing was built on the assumption that data was endless, unbiased, and that more data somehow equated to more power and intelligence (assumptions that are not true by the way). Therefore, for many advertisers, taking the leap to add a fully compliant consent banner to a website can seem daunting.
For those of you who are afraid, you might as well remember one thing: Consent is here to stay.
Those that think that they can switch to server-side tracking and bypass consent altogether are mistaken, consent is not important only for cookie-based tracking. And those that are afraid of losing Google Analytics data by placing it behind consent should remember that Google Analytics only one tool in the toolkit for measurement – and our tools will naturally shift and adapt as the landscape does.
Privacy in general, poses a series of strategic challenges to advertisers regardless of where they sit in the privacy maturity scale. Navigating these changes is complicated and it requires a lot of adaptation and not much transparency – a little bit like a game of whack-a-mole.
With cookie consent, however, a brand can take control back and even use it as an opportunity to establish more interesting conversations with its users. In a Think with Google study, where 7,000 individuals were interviewed by Ipsos, the conclusion was that people don't mind sharing their data: provided they understand what they are providing, what their details will be used for, and what they might receive as a result.
That should act as an incentive for brands. The message is that if you respect privacy and build trust, you can establish worthy and productive relationships with your customers. However, if you don't, be aware that you run the very real risk of alienating those people you need to keep happy and close to your business.
With that in mind, implementing a fully functional consent solution is something advertisers need to get behind – and we're here to help.
The Precis Consent survey
Over the course of three months, we set ourselves a goal: to analyse the quality of website consent solutions across Europe using a tool that we developed in-house. In total, over 220 websites were audited. We then mapped out where they sit in their privacy journey and what their key strategic priorities should be based on that – classifying companies into four groups – Pioneer, Accelerator, Learner and Lagger.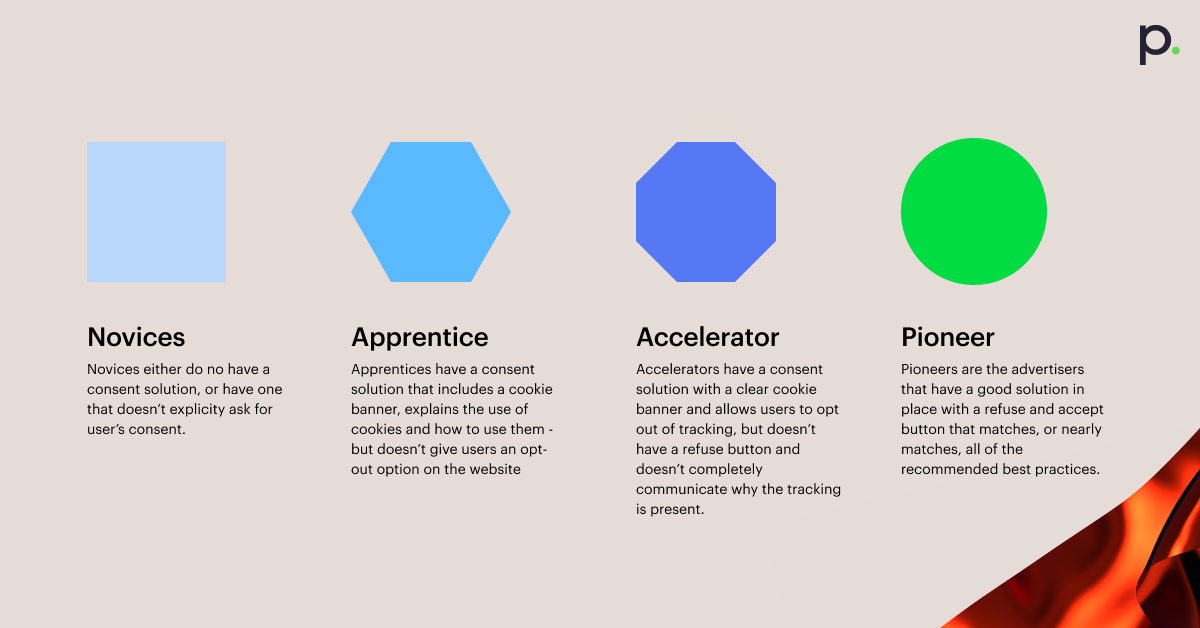 After auditing over 220 websites over the course of three months, the results were revealing. On the positive side, almost 40% of the websites we audited were classed as being in the Accelerator group and 7.6% qualified as pioneers. But against that, 45% were in the Lagger category.

This distribution sparks two important conclusions: On one end, it highlights how much work is yet to be done. On the other, the results indicate the presence of a new player in the privacy ecosystem: Consent Management Platforms (CMPs) such as OneTrust or Cookiebot which provide a minimum standard of compliance. This is important, because while CMPs can easily help an advertiser by providing out-of-the-box consent solutions, it also means that for marketers, fighting the privacy fight means partnering up with them to improve their product.
However, there is a very bright light in the end of the tunnel. In December 2021, we compared the results of our latest Consent survey with previous results in April 2021 and noticed that 56% of the advertisers that had previously been categorised as laggers added an opt-out function and are now in the Accelerator or Pioneer category, highlighting that engaging them in a conversation about the importance of privacy really does spark improvements.
Fashion, Jewellery, Sports, and Luxury retail make up the biggest sector of websites that were included in our audits (70%). What we notice is that the average result of these brands is 7.8 (out of a maximum of 20 points) while the average result of the non-retail is 10.25. Unsurprisingly, on the opposite spectrum of privacy maturity lie the advertisers in finance and banking sectors. Of course, regulated industries are ahead of the curve when it comes to consent adoption. Finance brands made up the majority of our pioneer and accelerator performers.

This is an important insight because it highlights that when it comes to privacy B2B and B2C advertisers will face very different challenges. While B2C businesses need a push to get started and will require a big focus on impact evaluation, attribution and perhaps setting up target assessment practices, B2B businesses will perhaps need to focus on ways to align different internal stakeholders – such as the legal, sales and customer service departments – establish processes for compliant data sharing and ways to leverage offline signals.
Building the ideal cookie consent solution
The high scoring websites in our consent audit had clear and detailed privacy communication and a fully functional consent flow where users can actively opt-in or out to granular levels of tracking. The ideal consent flow and functionality allows users to manage and refuse tracking if they wish to do so.
In addition to this, the optimum privacy and cookie communication on the website will communicate the following pillars of information:
A note about consent categories and purpose
Banners implemented by Consent Management Platforms such as OneTrust will allow the advertiser to sort tracking into categories such as Strictly Necessary, Functional and Performance tracking. This should be reflected in the banner/privacy policy page indicating the purpose for each category.
These categories are not the only possible ones, and a number of alternative methods could be used. It is important, however, that the categories are consistent and comprehensive. We would also like to remind you that cookies are not the only tool employed to track websites, ideally, if you are making use of server-side solutions this would also be informed in your solution.
Your own score on the Precis Consent survey
Now that you learned everything about cookie consent, it is time to see how your website is doing when it comes to privacy and consent.
We have launched a public version of our audit tool – meaning that it is open for everyone to use.

After you have received your results, please feel free to share with us at hello@precisdigital.com. We would love to gain even more insights on the state of consent solutions in the market and share those insights with you all.
How do I move forward after implementing cookie consent?
If you've ranked highly on our privacy audit – congratulations! You have the 'perfect' consent solution, but the work doesn't stop there.
An advertiser's privacy journey does not end with a consent banner. Once the banner is in place, comes the process of debugging it – and trust me, a poorly implemented consent banner can mean a bomb to any performance evaluation strategy – and then what? What comes next?
We've outlined a few steps you can take to really master your privacy-first marketing strategy and implement this across your digital marketing initiatives.
Evaluate the impact
Question and engage with your opt-in rates as much as possible. You might know from your Consent Management Platform that 60% of your users opted in to advertising cookies, but do you know how this rate differs among users who come from Facebook and those who come from SEM?
One insight we get from analysing consent data is that perhaps its biggest impact to marketing data is in attribution. This is because converting users tend to consent to tracking more often than non-converting ones, meaning that the biggest impact of cookie consent will come in upper funnel channels such as Facebook or Programmatic – where often users ignore the banner altogether if they can.
We would strongly recommend you set up an ongoing comparison between your business intelligence system and Google Analytics to evaluate discrepancy rates as well as an ongoing analysis of the match between sessions and clicks coming from paid search campaigns, for example. But also do try to engage with your chosen attribution tool to get a full-funnel view of the impact.
Plan regular check-ins
The most successful businesses navigating the privacy ecosystem have defined clear processes to continuously evaluate opt-in rates and re-calculate targets based on the information they receive.
Improve your conversion signals
This is particularly important for advice to those in finance, banking or lead-based businesses. You might be losing in volume of conversions, but if you can improve the quality of your signals by sending offline qualified leads information, you would enrich your tracking of converting users and feed bidding algorithms with better data.
Implement consent mode – but don't lose track of what it does
Google's Consent Mode promises to help advertisers that are struggling with data volume to run smart bidding after adding consent flows to their websites. We have been recommending consent mode to our clients that would benefit the most (those that meet the data modelling thresholds) however, make sure you keep track of the impact consent mode can have on your results. Otherwise, it will be impossible to measure the impact of cookie consent on attribution retroactively.
Improve your solution
Having an impactful consent solution might not only provide the opportunity for a meaningful conversation with your users, but also improve the consent rate quite consistently. Some CMPs now offer the possibility of A/B testing different designs, for example, and this is something we definitely stand for.
Conclusion
With our privacy audit we hope to show marketers how simple and easy it can be to get a picture of where your consent solution stands in relation to others. In fact, we would recommend you also take a look at where your competitors are when it comes to their own privacy maturity as a key way of understanding how they treat their data.
If you still have a way to go on your consent solution – it's important to get started – consumers are prioritising their own data integrity more and more, falling behind just isn't an option anymore. That being said, if you have ticked all the boxes, the work doesn't stop there – learn more about next steps on our marketing ethics page.
Huge thanks to Saniya Dhanjani who interned with us in 2021 and helped us complete this survey.