Meet our Digital Specialist Mauricio Monzón

Mauricio Monzón
Digital Specialist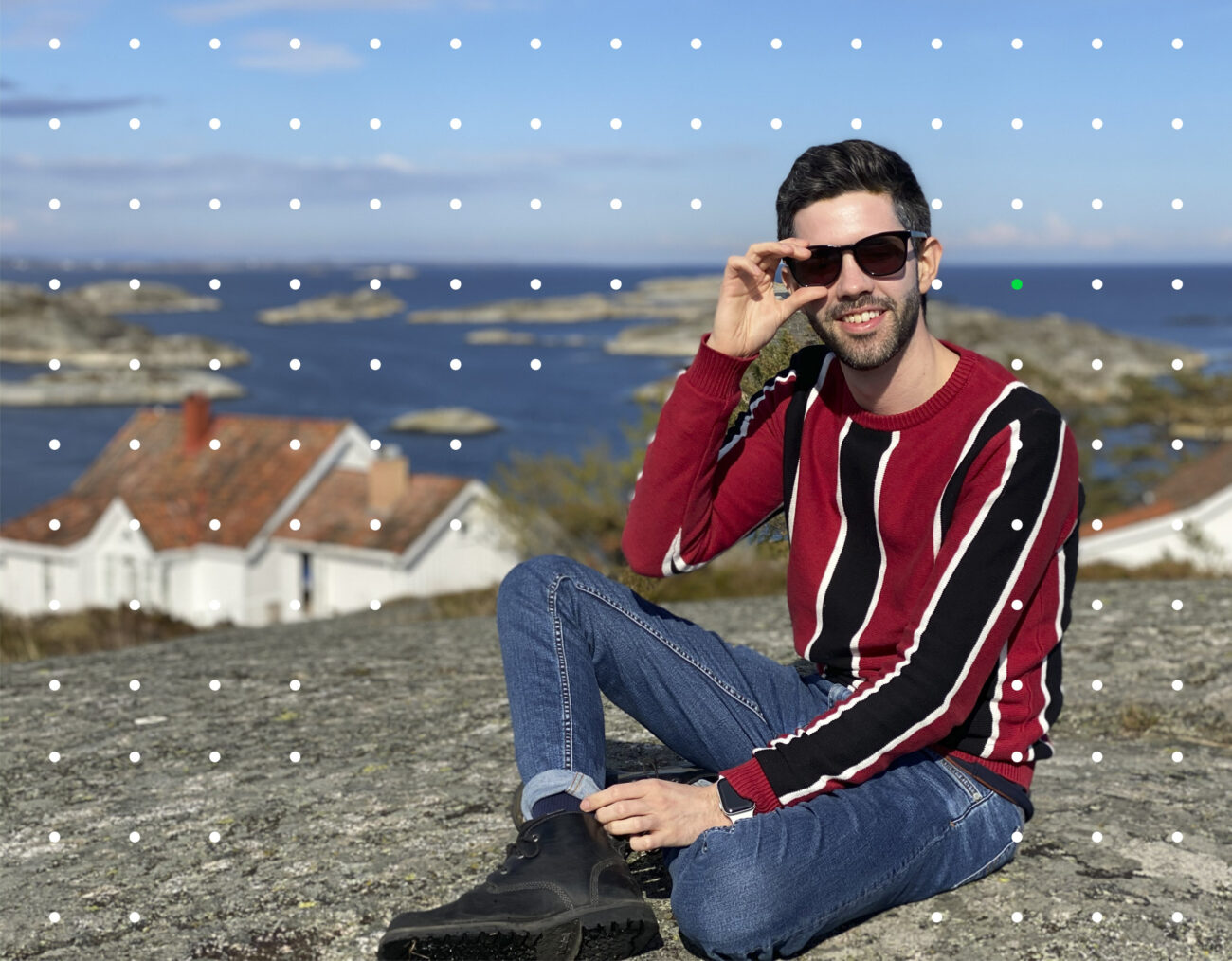 Are you wondering how it would be working at a digital marketing agency, working with data-driven marketing, or maybe very specifically, at Precis? Meet one of the co-workers at our Oslo office, Mauricio Monzón, who is sharing his thoughts about working at Precis.
This blog post is a part of a series written by people at Precis, which describes from their perspective how it is to work with us.
Meet Mauricio
Born in Paraguay, I was scholarshipped around the world during my college years. I studied my bachelor's in Taiwan and spent my summers in different European countries either studying or working until I settled in Norway in 2017. After finishing my Master's in Strategic Marketing Management at BI Norwegian Business School, I started my career journey at Precis as a Digital Specialist in the Oslo office in 2019. When I started with the interview rounds, I was most impressed by Precis and the smoothness of their recruitment process – an aspect that formed a great first impression of the company. I ultimately opted to take a position in Precis, a decision that proved to be one of the best that I have ever made for both my professional and personal development.
Fast-forward to this moment: I have been working at Precis for almost a year, predominantly with social media and a tool called Smartly. I am currently leading two client projects, one by myself, and another in collaboration with a colleague. Recently, I became the Scrum Product Owner of my team – a responsibility that involves overseeing the tasks of my fellow team members and ensuring efficient task prioritization across projects.
I have to mention that to me, there is not such a thing as a regular day at Precis. Sometimes our schedule is filled with client and internal meetings, while at other times, we can focus on either operational work on client projects, or on personal career development projects. In my case, I have chosen to focus on learning about coding and its applications in online paid advertising. This opportunity represents one of the things that I appreciate the most about my job – to be offered the time and the freedom of choice to learn what tickles our fancy in order to shape our career path within the company.
Life before Precis
Before joining the company, I was an international scholarship student and part-time worker at local startups in Oslo. Since the companies that I worked for were fairly small, I was involved in almost every marketing-related activity – from customer service to strategic planning. This period of time was a great opportunity to experience and learn about different aspects of a company's marketing dynamics. At the same time, however, I was becoming a generalist; knowing a little about everything, but not as in-depth as I would have liked. That is why I decided to join a marketing agency and become a specialist in my craft.
What I like about Precis
I love how the company is growing and developing right before my eyes. Even though I started less than a year ago, many things have shifted for the better. The team has grown, we moved to a new office, and we have gone through major structural changes. At the same time, we also get the chance to grow professionally within the company and take up exciting new challenges. Moreover, it's impossible not to notice how involved the company is in looking after us, the management always supports us when working with customer projects, and we often have fun team-building activities.
2020
This year came with both challenges and opportunities, as it did for most companies during the COVID-19 crisis. It was truly inspiring to observe how we've been able to manage the challenges of these unpredictable times. Looking forward, I definitely foresee a multitude of new and exciting projects coming our way, primarily due to the strengthening of e-commerce businesses as a response to the current global dynamics. Last but not least, I expect to keep learning, growing as a specialist, and getting involved in these new projects. We precisers are going to take over the digital world!
Are you interested in joining Precis? Check out our career page.