Paid Social advertising – Black Week Edition

Charlotte Rosenkilde Nielsen
Quality Assurance Lead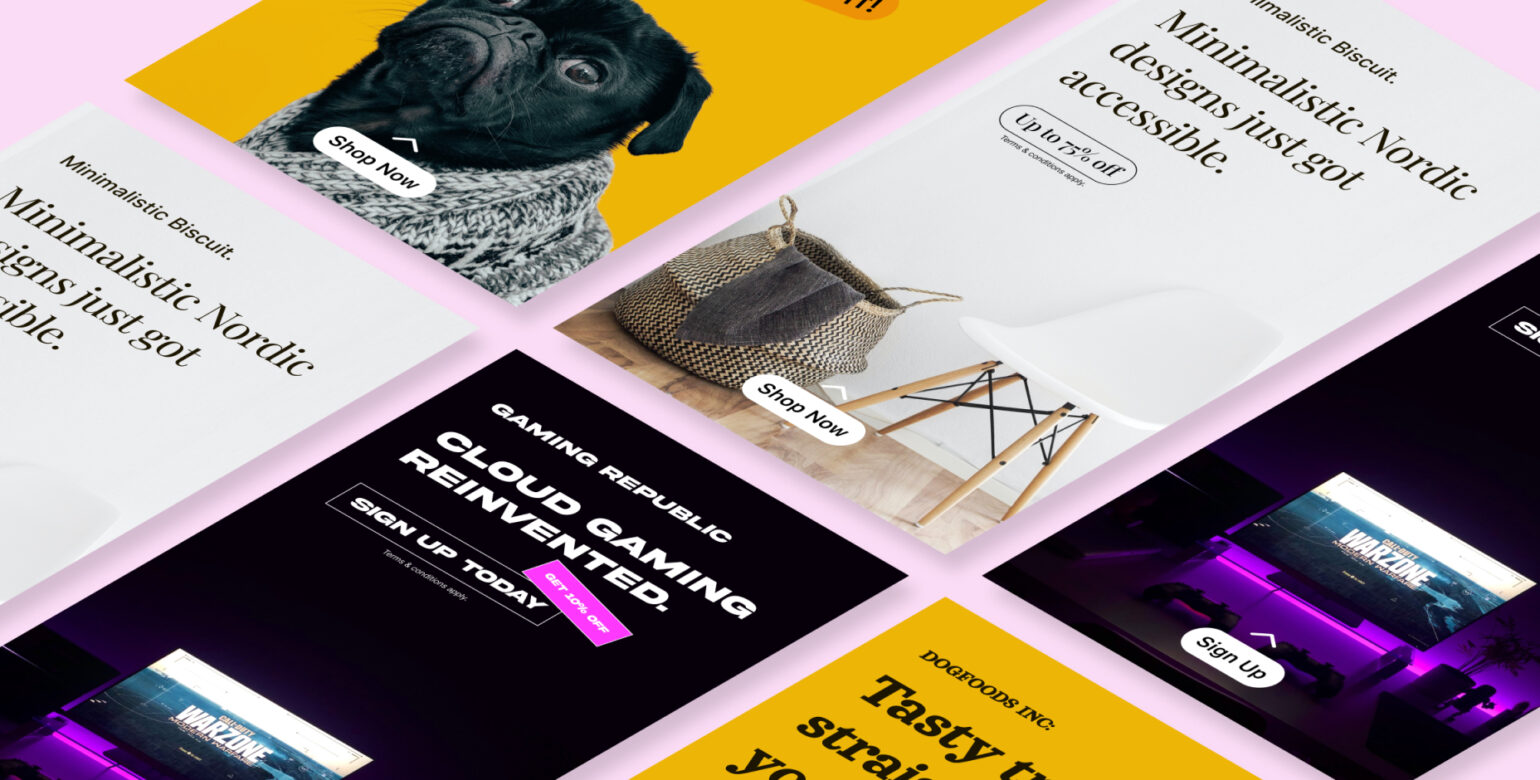 Black Week, the retail extravaganza before Christmas, has become a critical period for retailers. In this article, we'll explore the immense potential of Paid Social advertising during this lucrative season. Discover how to leverage the power of social media to drive sales, engage customers, and achieve an impressive ROI.
Before Black Week: Leveraging insights and learnings
The success of Black Week depends partially on your ability to utilise previous learnings and insights effectively. The key is to use these learnings and insights from past campaigns, especially sales-driven ones, to make well-informed decisions for your Black Week strategy on Meta and/or TikTok. 
💡 Insights from previous A/B Tests of creative formats and messaging on Meta, TikTok or Pinterest
Use sales periods before Black Week to run A/B or ad variation tests with different creative formats (images, videos, carousels) and messaging. This will allow you to identify what performs best, find what resonates most with your target audience, and allocate your budget accordingly across channels when peak season arrives.

For example, test a carousel ad on Meta that features multiple sales offers against a video ad showcasing your top-selling products. You can also try out different variations of ad headlines, images and call-to-action buttons and optimise ad delivery based on performance metrics (click-through and conversion rates). This will also give you insights on the platform your audience prefers.

While it is best practice to have more than one creative format, you can allocate the largest part of your creative resources to the one you know generated the highest conversion rates.
Start early to build momentum
Early engagement can result in a larger pool of potential buyers by growing your CRM and retargeting lists. By capturing leads and nurturing early relationships on social media,  you build anticipation and engagement well before Black Week starts. This makes you more likely to convert these leads into customers when the sale period begins.
💡 Create a Black Week countdown campaign on Instagram
Launch a teaser campaign on Facebook and email marketing before Black Week. Offering a sneak peek of exclusive deals can incentivise your customers to engage with your brand well before Black Week begins.
Consider offering exclusive early access or loyalty program perks to customers who sign up or engage with your brand early – or your followers on Instagram.
Encourage users to tag someone on your TikTok posts or share the countdown timer on your Stories to generate buzz and excitement.
Building on existing campaigns and ad sets
Rather than starting everything from scratch, make use of your existing campaigns and ad sets since you already have historical data and learnings that you can tap into. Building on your always-on set-up means you're capitalising on previous investments and targeting strategies that have shown promise. 
💡 Seasonal ad sets
Review past performance and identify top-performing audiences.
If you don't already have an ad set for seasonal offers, consider creating one within your existing campaigns which can be used throughout peak season.
Ensure your targeting is in line with your overall strategy for Black Week or make the necessary tweaks. Usually, you would create a new ad set only if you need a significantly different audience strategy than your always-on set-up provides.
This approach can lead to more efficient spending, as you're directing ad spend towards known high-performing areas. Efficiency in budget allocation positively affects ROI.
Dynamic ads for maximum impact
Dynamic ads are your secret weapon during Black Week. They automatically tailor product recommendations to individual users, making your offers highly relevant. This relevancy can lead to higher click-through and conversion rates, ultimately boosting ROI.
💡 Dynamic product ads (or Dynamic Showcase Ads on TikTok):
Set up dynamic product ads using a product catalogue in a Conversion, Catalogue or Advantage+ Shopping campaign on Meta. Ensure the product catalogue feed is regularly updated with accurate pricing and product availability.
Use creative tools to add additional information to your product cards, e.g. percentage off, "Black Friday" overlay, your brand logo and other relevant information.
Use both carousels and collection ads to diversify your creatives. Use a relevant hero asset on your collection ad to communicate Black Week.
Don't: rely on a single creative format for your Black Week campaigns. Diverse creative formats and dynamic ads showcase your products from multiple angles. They also help you reach and engage with a broader audience with varying preferences. Increased reach and engagement can positively affect ROI.
Retargeting
Retargeting campaigns are potent tools for Black Week. Re-engage potential customers who have shown interest in your products but haven't converted yet. These targeted initiatives often have a higher conversion rate compared to targeting new audiences, resulting in a better ROI by increasing the number of conversions from existing traffic.
💡Cart abandonment campaigns
Implement cart abandonment email campaigns and dynamic retargeting ads on social channels like Instagram.
If a customer adds products to their cart but doesn't complete the purchase, send them personalised emails with images of the abandoned products and special Black Week discounts.
Use dynamic retargeting ads to remind them of the products left behind and entice them to return to your site.
Remember: To prepare for the next season, reflect on what performed better this time around. After Black Week (or your peak season) ends, conduct a comprehensive analysis of your campaigns.

Evaluate key metrics such as click-through rates, conversion rates, and ROI, but also, which messaging and imagery worked best?
Identify successes and areas for improvement.
Use these insights to fine-tune your ongoing marketing strategies, design tests throughout the year, and prepare for the following Black Week.
Conclusion
Starting early to collect leads, using dynamic ads and diverse creative formats, incorporating insights from past tests, and leveraging existing campaign data, you can efficiently and effectively enhance your Black Week marketing efforts on social media. Implementing these initiatives can help you create a well-rounded and data-driven approach to your Black Week social media campaigns, which, in turn, can contribute to maximising your ROI during the critical Black Week sales period.