Experience the power of programmatic in combination with reserved inventory using Tag Guaranteed

Caroline Franzén
Senior Product Specialist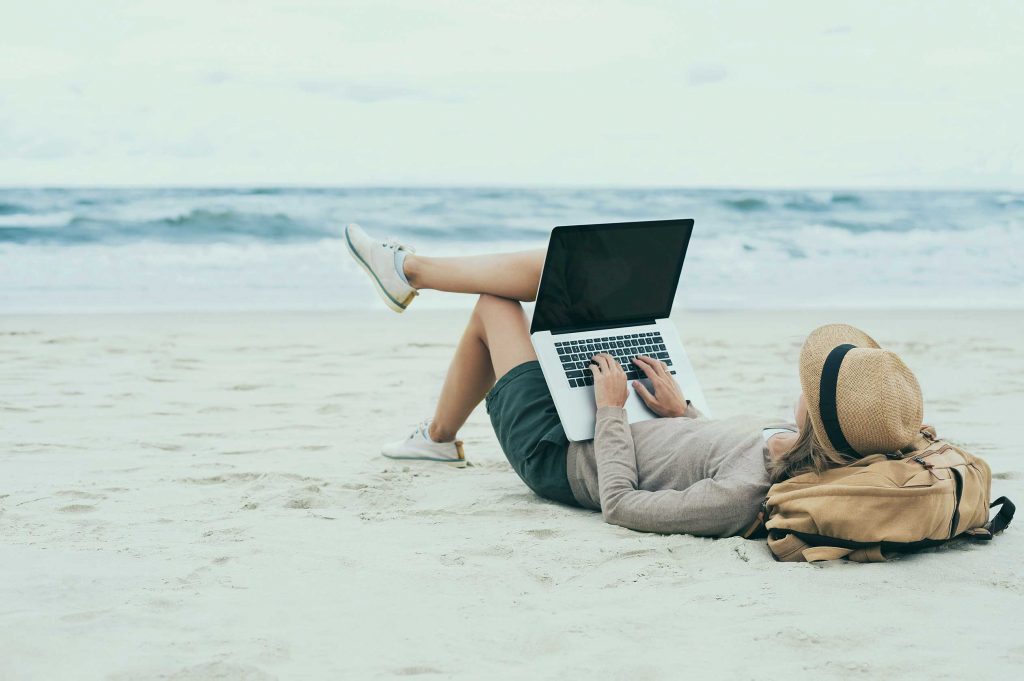 During the last couple of months we have ramped up our programmatic offer with a lot of exciting new possibilities, in this blog post you will get familiar with one of them – Tag Guaranteed.
First, the basics; What is Tag Guaranteed?
Tag Guaranteed is a booking process that enables the buyer to allocate a specific amount of the media spend as a programmatic budget while still being able to buy reserved and guaranteed inventory. The setup on Ad server level is tag-based but the setup on DSP (Demand Side Platform) level is based on "Tag Guaranteed Deals". In most cases when using Tag Guaranteed as your booking process the creatives will be hosted and served in Campaign Manager and then synced to DV360 (Display & Video 360). The buyer will set up the Tag Guaranteed deal in DV360 and assign the creatives. When the setup on the DSP level is completed an INS tag will be generated. An INS Tag is a type of tag that improves verification and reporting data and works for ads that use iframe/javascript or javascript tags. The INS tag is populated with compatible macros that matches the Ad server technology where the direct campaign will be booked. In the final step, the publisher will implement the INS tag at Ad server level like a regular third-party tag and book the direct campaign as usual.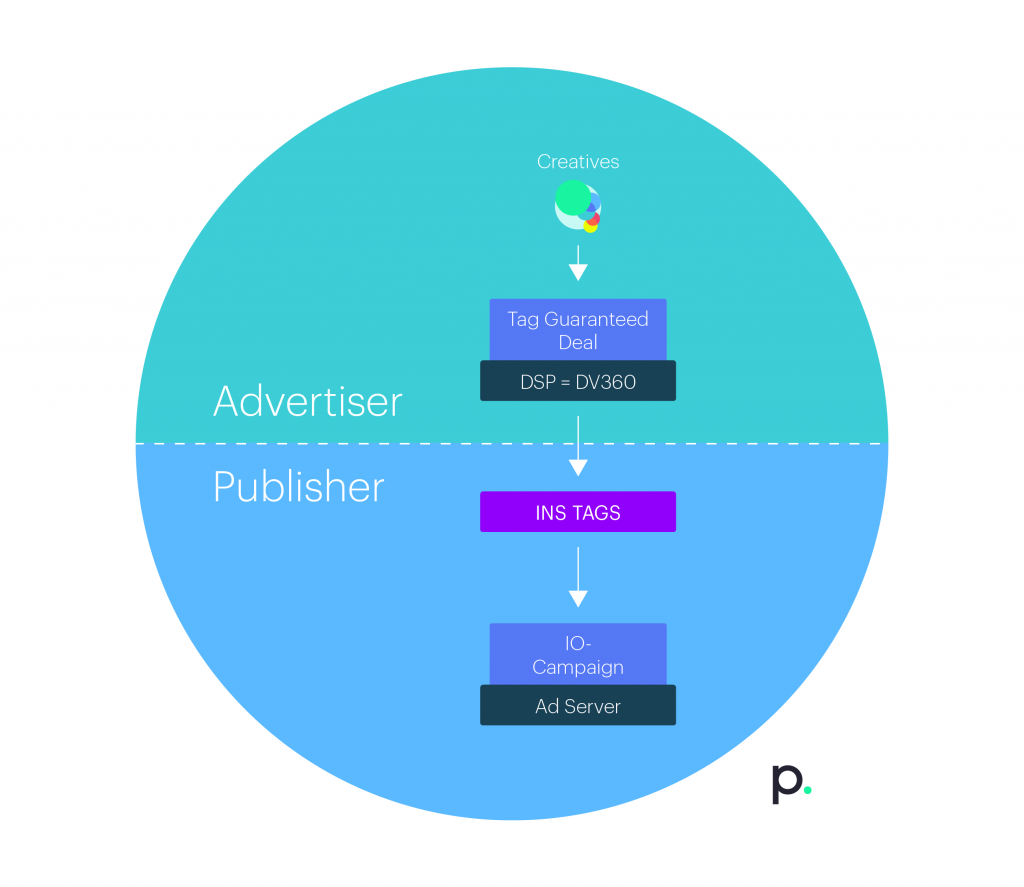 What are the benefits of using a Tag Guaranteed booking process as a part of your programmatic strategy?
When using this setup you'll get the best of both worlds; combining the power of programmatic with the guaranteed campaign delivery from a direct buy.
Increase your reach
When using Tag Guaranteed as your booking process you will have increased inventory access, since you will expand your reach outside the exchanges that are accessible within DV360.
Step outside the standard programmatic playground
Unlike Programmatic Guaranteed, where the setup is deal based and restricted to GAM (Google Ad Manager) and a few other SSP:s (Rubicon and SmartRTB+), Tag Guaranteed will take you far beyond the horizon of traditional programmatic and increase your possibilities. The INS tag is applicable on all Ad server technologies, and therefore implementable in other technologies.
Combine the power of programmatic with guaranteed inventory and reservation
By using Tag Guaranteed as a setup process you are still able to use the functionality of a DSP and combine them with the benefits of a guaranteed reservation. In other words, you will be able to use DV360 targeting technology on reserved inventory. This will give you endless possibilities. With this setup, you will be able to extend your retargeting population and possibly reach new users that you normally would not find in the inventory available through DV360.
Use the same INS tag for several advertisers
Since Tag Guaranteed inventory can be allocated to multiple advertisers, on one single INS tag, you can forget about time-consuming setup on the advertiser level. With Tag Guaranteed you can use the same INS tag for several advertisers and save time with a faster setup process.
Manage settings globally for the entire setup
Some of the settings that you can implement and adjust for the entire setup is budget and frequency management. You can adjust this across exchange and reservation media, across TG deals and another line item alongside them.
Easy setup and booking process on Publisher side
The setup is easier and faster for both the buyer and for the publisher since the setup on the publisher side is as easy as booking any other direct campaign and implementing a third-party tag. This means that you don't need to set up any deal on the publisher side as you would have to do for a Programmatic Guaranteed.
Simplified troubleshooting
If anything should go wrong or if the delivery is not as expected the troubleshooting will be a lot easier compared to a Programmatic Guaranteed setup. Due to the setup, eventual troubleshooting is easier thanks to the no-deal setup on the publisher level.
What are the restrictions for a Tag Guaranteed setup?
Even though a Tag Guaranteed setup opens up for a lot of possibilities there are of course also some limitations for these kinds of setups.
Media cost support is currently limited to CPM.
Tag Guaranteed media costs are included in the "Media Cost" and "Total Media Cost" columns. If the revenue model is not set to CPM, then Tag Guaranteed media costs are also included in Revenue.
Tag Guaranteed media costs are excluded from the "Billable Cost" column.
Interstitials are not supported.
YouTube reservations cannot accept Tag Guaranteed deals. If you need to make a YouTube reservation buy, ask your account manager for instructions.
"Tracking"-only tags are not supported.
Line items can have either Tag Guaranteed deals inventory or other inventory, but not both.
No support for tag macros.
Expandable creatives are not supported.