​​The marketing trends in 2022 that will actually impact the way you work

Christoffer Lötebo
Group CEO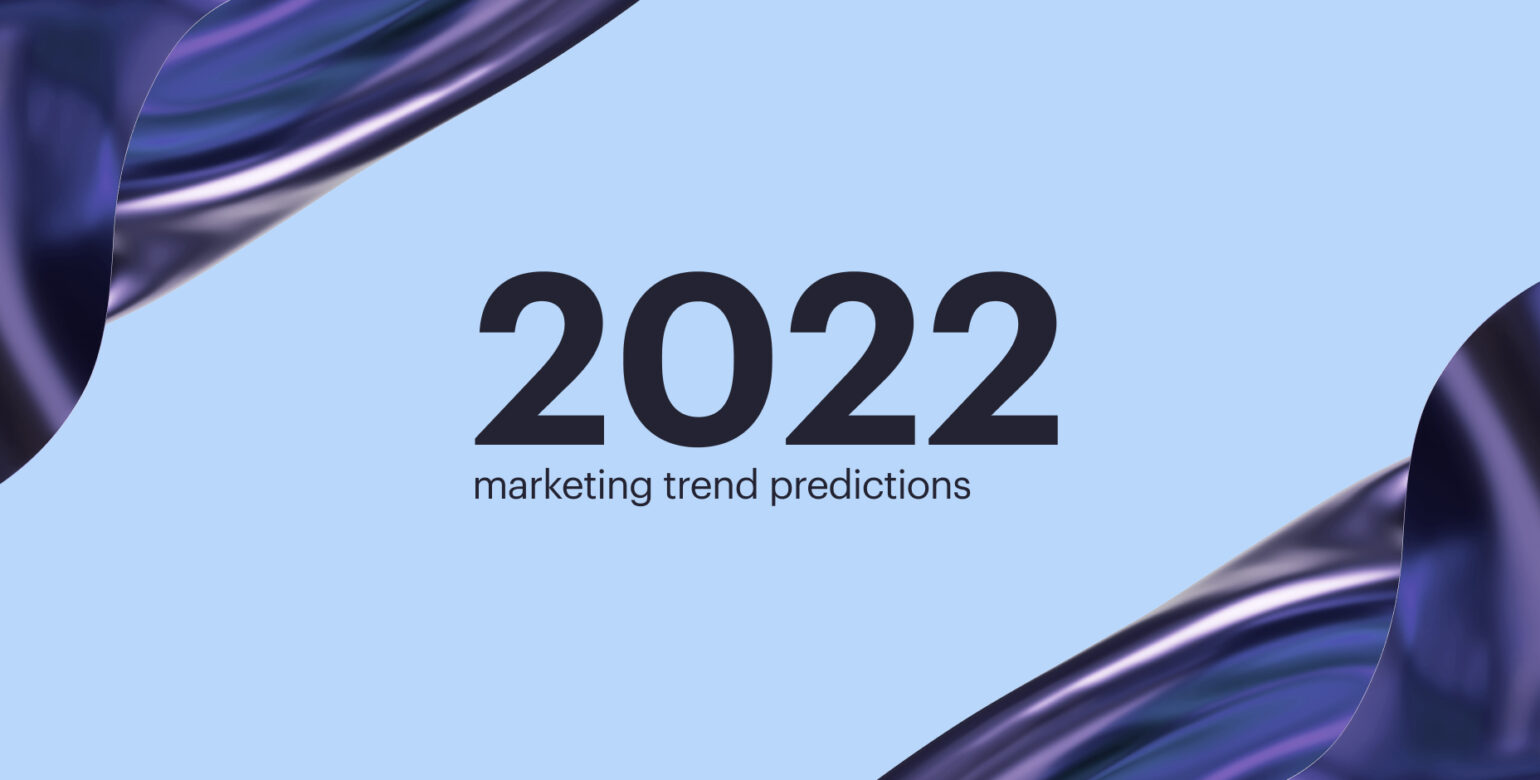 Here at Precis, we're not interested in the never-ending hype cycle that is digital marketing trend pieces. You won't read about voice search, virtual reality or artificial intelligence here. In fact, we focus on the trends that matter most to marketers and the ones that will improve the way they work in the platforms they use every single day.
2021 has been yet another year of firsts and unpredictability, not just in digital marketing, but in our society in general. But are you truly a strategist if you don't try to foresee the future even in unforeseeable times? We don't think so, and as this is what our digital specialists spend alot of their time doing, we thought that we would share some of these predictions. Read on to uncover the biggest trends for businesses and digital marketing channels in 2022.
Big trends
Attribution will fall short
If last year was all about taking back control over first-party data, this year is all about activating it.
Marketing just got harder. The successful advertisers of 2022 will be the ones who master the tricky art of combining statistical modelling, first-party data and online measurement data to understand the effects of their marketing investments.
In 2022, it is crucial for companies to form and own a granular understanding of how they should evaluate their marketing investments. Out-of-the-box (nowadays even black box if we are being honest) attribution solutions won't cut it anymore; if you want to build a competitive advantage for the future, a big chunk of that is likely to be found in developing a unique capability to evaluate the marketing investments.
Getting a better understanding of what the next click or impression will be worth might be harder, but it will also make your marketing way better.
The user is the centre of everything
Talking about how marketers need to understand how, when and why people interact with their brand, I might sound like a broken record. But in the post-cookie marketing landscape of 2022, this is what will make or break your marketing strategy.
In the short term, companies that do not have a holistic approach to all marketing investments will probably continue to succeed with what is already working for them. But if we just look a few years into the future – it will come at a high cost.
This will also mean that 2022 should be the year where performance marketing as we know it is put into the grave. Because if one part of your marketing strategy is about performance, what is the other part about? Not performing? By its very nature, the performance marketing practice also tends to get marketers stuck in the mindset of what's easy to measure gets measured and what's harder doesn't. The activities that are easier to measure get labelled as performance and the other part is just called branding. To further fuel the fragmentation in this setup, these two work streams are many times placed in two different departments, making it almost inevitable to end up with a bad user experience.
If you want consumers to trust you with their data, now and in the future, you will need to consider an ethical approach to marketing. In this instance, marketing ethics refers to respecting user privacy, being selective about the data you use, prioritising user experience over profit and doing away with harmful marketing practises.
Having a holistic approach to marketing requires that all marketing efforts need to perform, everything needs to be evaluated (to the same extent) and the whole marketing strategy must be connected.
Everything is digital
In 2022, if you really want to bear the fruits of digital, you would need a vast set of capabilities in your marketing strategy. Data engineering should be a natural part of the marketing process and the most successful advertisers will be those that understand this and succeed in creating hybrid teams.
When we started Precis in 2012, less than 20% of global ad spend was digital. In 2022, this is expected to be above 60%. This shows that for any serious marketer, digital is now the main priority.
It is no longer a question of if or when, but digital is already influencing everything from the product or service down to the competencies of the organisation, and most importantly – how that competency is developing.
In this digital age of marketing, cloud technology is a megatrend that is expected to exceed $480 billion next year. The most innovative advertisers are already adopting these practises, and they do that through a marketing strategy that looks very different from just a few years ago.
Digital marketing channel trends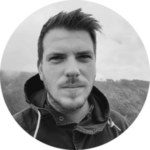 Paid Social – Ladislav Růžička, Paid Social Lead
Social is the new frontier of user experience
Social media was always about user experience. And in the last year, users received more freedom to decide how they want their personal data to be treated and their online behaviour to be tracked. The most significant event in that regard was the new iOS update released in April, affecting all social platforms. Advertisers had to accept new limitations in attribution, optimisation, and targeting. That set a base for some of the recent trends and escalated the growth of others. So here is what is going to happen next.
Creative is the new targeting
Once, targeting was the critical element of running successful campaigns. But since user tracking has become more complicated, the audiences are also less accurate. It isn't the time to stop using lookalikes or interest targeting yet. But marketers will need to start relying even more on the power of optimisation algorithms while keeping the targeting broader. This also means the creative will become even more important. Brands will therefore have to understand their target audience well to identify and communicate their USPs effectively. Further brand partnerships with influencers will continue to grow and become an essential element also for expansions and new initiatives.
Tracking will remain one of the biggest challenges
Advanced tracking methods such as server-side-tracking (or so-called conversion API in case of Meta) will be a must from now on. Besides enhanced tracking, it will allow brands to work better with first party-data and leverage deeper conversion events. But we already know that for marketing evaluation this is not enough. That last-click revenue is only a part of the whole story and advanced attribution methods still mainly relate to short-term revenue. Social listening tools, Brand lift studies, organic brand search trends and other creative methods to measure lift, brand awareness and perception will be more important than ever. Even for smaller brands.
What platforms to focus on?
And do we expect to see a revolution on the leaderboard of social media platforms? Nah. Meta is not going anywhere. But there will be challengers. TikTok is going places and advertisers need to adapt to the new – more 'authentic' – creative formats that the content creators and users of this platform are dictating. Lastly, native advertising will continue its rise in popularity. Marketers therefore will therefore have to get smarter in repurposing their creatives across platforms and their native formats.
And maybe, we will get a sneak peek of the new Metaverse experience.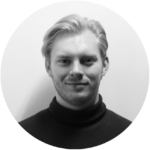 Paid Search – Andreas Toth Arentoft, Data Strategy Lead
One channel to rule them all
Looking at the transformation of search marketing over the last five (or so) years, Google has never steered away from the core goal: Remove complexity from media/traffic buying. And it seems like 2022 will be the year the company will take a leap twice as big as we are used to.
In November 2021 Google introduced Performance Max to all advertisers. This new campaign type allows marketers to buy media across multiple channels (Search, Display, Video) via a single campaign with a unified goal. Cross-channel campaigns allow easier budget allocation and will make it feasible to justify spend on upper-funnel activity.
With channels such as YouTube having nearly exhausted the number of impressions, Google needs to find a new way to grow their business. If they can prove the value of video and display impressions, marketers will be willing to accept higher CPMs and thus unlock a new growth opportunity for the tech giant. We therefore expect Google to push really hard for adoption of Performance Max in 2022. Meanwhile other older more manual products, such as Google Shopping and Standard Search will be either deprecated or having optimisation options heavily reduced (for example removal of "Exact" match).
In this new world, search marketers need to think more holistically about the funnel. Focusing on just buying sales/traffic is no longer enough to succeed, as the quality and effectiveness of your search campaign will now be dependent on the creatives in your mid-funnel campaign. This also means that marketers need to re-explain the purpose of the marketing channel to the rest of the organisation, as it should no longer be considered a wholly lower-funnel channel.
Privacy-tech and new ways of tracking performance
The looming impact of privacy legislation has been hanging over the head of marketers for the last few years, and this hasn't escaped Google. The development of FLoC (Federated Learning of Cohorts) looked like the silver bullet. However, the industry reactions have been overwhelmingly negative and in response Google decided to push back the deprecation of cookie-tracking with Chrome to 2023.
But this wasn't the only bet Google has made in 2021.
A new tracking option has been made available to marketers – Consent Mode. In short, Consent Mode allows sites to send pings to ad platforms whenever an action is taken on a site by a user that has opted-out of tracking. This ping can in turn be used to model ad effectiveness.
However, we are still far from the old-ways of user data and tracking and we expect Google to offer additional options for marketers to evaluate marketing performance. This could be a marketing evaluation toolbox, which works in tandem with the Brand and Search lift studies. Or a Marketing Evaluation workspace that allows ingestion of additional data sources from competing platforms and offline media.
Comparative to other channels (Facebook, display, video), the strength of search marketing has always been the abundance of data to optimise with. With this foundation eroding dramatically, it is imperative that marketers take action. Search marketers should lead the organisation to implement privacy-secure measurement to ensure their data-driven campaigns are continuing to work.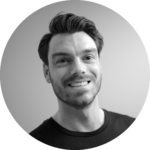 SEO – Mihalis Tsiropoulos, SEO lead
Old but gold
Mobile-friendly, user experience and page speed are well known focus points for any SEO roadmap and this will not be any different in 2022. This is manifested in particularly three of Google's latest updates. The first one being Core Web Vitals, a Google Core update that measures how well your website loads. Google also launched an updated report in Google Search Console named the Page Experience Report, sharing actionable insights around the user experience for your website. Lastly, the introduction to contentious scroll in the search engine result page on mobile emphasised the importance of considering a mobile-friendly approach in your SEO strategy.
Visual SEO
It would be easy and perhaps even nice to just enter a new year stating that it would be business as usual. To some extent that's also the case. But there's one major difference that we have yet to fully experience the effects of: Throughout 2021 Google teased for their new MUM (Multitask Unified Model) algorithm, and one of the things they revealed was that it is more than 1000 times more powerful than its predecessor, BERT. MUM is not only able to comprehend landing page text, but it can produce text and understand images using Google Lens.
The ladder part yields for website owners to apply another focus point to their SEO roadmap – a strategy for visual SEO that covers both images and video.
New platforms?
With an increased focus on mobile and visuals approaching SEO across owned media platforms seems essential. SEO is not only for your website, it is also for your Youtube channel, your app etc. Fundamentally, wherever users are searching for your brand, product or services you should optimise your organic presence using SEO tactics.

Programmatic – Karoline Lapinaite, Brand Marketing Lead
Value of attention
Moving beyond the default measurement metrics will be uncomfortable but much needed in 2022 to continue paving the way towards understanding the effects of (programmatic) advertising. There's been a high rise in measuring attention to indicate the quality of placements and media environments in 2021. The trend is likely to continue and the tools advance, but it does not solve much as a standalone method. The key aspect that marketers need to address, understand, and define is the connection between attention and the actual impact. Finding meaningful ways to link attention data and other relevant data will be an important next step.
Bridging creative and programmatic
The rise of CTV, digital out of home, audio, mobile, in-app experiences (just to name a few) open opportunities to 'physically' reach the audiences in more various ways than ever before. As many businesses leverage the new possibilities, just getting your ad in front of people is simply not enough anymore. Actually inviting them into the ad experience, raising interest, and keeping their attention needs to become an integral part in the strategy development to fully leverage the placement, inventory, and audience targeting opportunities that programmatic brings. In the quest to earn the audience's trust and interest, an increased focus on connecting Programmatic possibilities with the creative potential is likely to lead the way. Given that, quality content and context, bold solutions, and purposeful testing practices will become important tools to adopt.
Seamless experience
We're likely to see an increased focus on creating omni-channel marketing strategies with programmatic taking a good chunk of it. The growth of the programmatic ecosystem allows incorporating diverse channels in creating a more positive and seamless user experience. The core elements to success will be the deep understanding of the customer, a full-picture view over all the channels to ensure they work cohesively with each other, consistent storytelling, and agility to act and adapt based on the learnings.
Conclusion
2022 will be all about figuring out how to utilise and collect first party data. Putting the user in the centre of everything you do is your red thread to success. Even though marketing has become harder and more complex, emerging and existing technologies also leave marketers with a unique chance. 2022 could be the year where you earn or in some cases regain the trust from existing and potential new consumers through a holistic marketing strategy with relevant creatives and responsible data use.
Follow us on social media to keep up to date with the latest goings-on in the industry or contact us to learn more about how we can help you adapt to the changing digital landscape.