Our 2021 digital marketing predictions – how did we score?

Christoffer Lötebo
Group CEO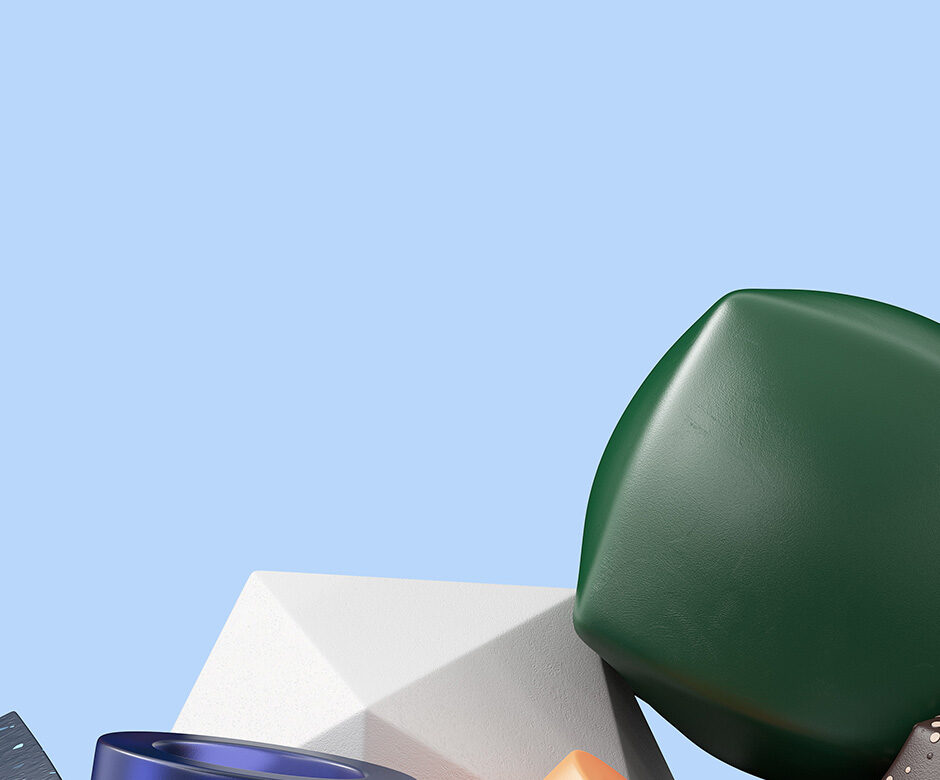 So, farewell 2021 and thanks for the memories. It might be hard to believe, but another year has drawn to a close and we again find ourselves reflecting on what the previous 12 months has taught us. All in all, it's surely been another difficult year, as global communities have continued to try to adapt to the challenges of a pandemic that refuses to disappear completely from our lives.
Aside from the issues we've all faced and learned to live with, it's been a fascinating year for those of us who work in digital marketing. Although change is always evident in the industry, it wasn't the ideal time to make solid predictions in terms of the marketing trends we expected to see emerge in 2021 – and yet, that's exactly what we tried to do.
How accurate were these, and what actually came true? Let's find out – starting with my own predictions.
Big trends
Covid-19 and digitalisation: balancing offline and online in retail
Sustainability will be a big part of brands' considerations and marketing activities
Trust and first-party data will become ever more important
The Google and Facebook ecosystem will continue to grow
My 2021 verdict:
From a marketing perspective, the main prediction was that first-party data would become ever more important, and trust would be the key to gain first-party data. This rests on the fact that in a cookieless world, brands would have to deserve their data, and it would be achieved through building trust and delivering value to the end-user. While there is a long way to go, we feel that this prediction turned out pretty well. Further confirmed by the Deloitte 2022 Global Marketing Trends report, that found that 61% of high-growth brands are shifting to a first-party data strategy while only 40% of negative-growth brands said the same.
COP26 was conducted quite recently, but sustainability was a big topic throughout the whole year. It's clear that some brands have started to expand their definition of sustainability, and not only think about carbon emissions. Many times privacy is included, and it is a topic that has received a lot of attention during the year. If the first couple of years after GDPR was all about legal compliance and understanding, we feel that has now transformed into an active part of marketing strategy. Companies that are guided by sustainable practices within privacy have the upper hand through their first-party data advantage. What goes around comes around.
In 2020, Covid-19 pushed digitalisation into the future. The question for 2021 was whether it would be sticky and that the balancing act of online and offline would be key for many businesses. While the pandemic is still a factor, we think that brands have in fact adopted a more balanced approach, compared to before the pandemic.
The prediction related to the growth of Google and Facebook ecosystems was maybe, in hindsight, a bit too simple. Almost unfair! It's safe to say that these two, together with Amazon, have strengthened their position. Close to 60% of all global ad spending is now digital and with digital being the main driver in ad spending growth it is likely to further strengthen the digital ad platforms. The question whether their eco-systems would grow, to host a bigger part of the customer journey is less unclear. However, Google's news about launching Qaya is definitely a step in that direction.
Digital marketing channel trends

Paid Social – Paid Social Lead, Olivia Lasky,
Consumers will become more aware of social media ad targeting
Consumers will be more critical of how social media platforms collect data
Increased influencer presence on channels
Olivia's 2021 verdict:

"As predicted, digital data security continues to be a big topic of interest and discussion – for the general public, channels and regulatory bodies. We see this through increased usage of ad blockers, through Apple's ATT (App Tracking Transparency) changes that started rolling out alongside iOS 14 in April, and the Facebook whistleblower case as recently as October. We can expect these trends to continue, so it's important for advertisers to prepare for these changes and try to 'future proof' their marketing strategies as much as possible.
This could involve taking steps such as:
Ensuring the most robust tracking set-up through solutions such as Facebook CAPI – and using such a set-up to optimise towards LTV/events further down in the funnel/custom conversions/post conversion events
Considering diversifying/expanding social channel use beyond Facebook and Instagram to include 'newer' channels such as Snapchat, TikTok, Pinterest, Twitter, and Reddit – depending on your brand and budget
Investigate and/or invest in influencer marketing – one of our 2021 predictions that continues to grow YoY
Consider different ways of measuring success and build a solid measurement plan which includes lift. Use baseline changes in lift measurement to evaluate the effects campaigns are having. Consider regression analysis or other tools that don't rely solely on platform measurement to evaluate the impact of marketing investments on Facebook (which might be influenced by iOS updates)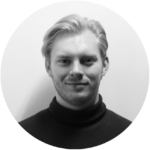 Paid Search – Andreas Toth Arentoft, Data Strategy Lead,
Bidding on long-term value
Automated mix-funnel optimisation
Loss of control of targeting and creatives
Andreas' 2021 verdict:

"Overall, the biggest learning from 2021 has been that we need to think bigger when making predictions about the future of Paid Search. Our predictions were generally in the right 'direction', but Google took it to the next level. Some predictions were expected. Responsive Search Ads (RSA) are soon going to replace Expanded Text Ads, but we didn't expect Broad Match Modifiers to be axed, Phrase Match to become syntax dependent and Broad Match to be improved. All these changes 'hide' complexity behind algorithms and mark a move towards the Google Ads user experience being simplified – and less controllable.
A second prediction which was generally spot-on was the rise of mix-funnel optimisation. However, again, Google went one step further than we expected. Smart Shopping might have merged Shopping, Display and Gmail, but a new format was introduced: Performance Max. This new format merges YouTube, Display, Search, Discover, Gmail and Maps into a single campaign, introducing a full-funnel campaign that allows cross-channel optimisation. Performance Max already takes precedence over all other campaigns, which is a strong signal that this will be the default campaign in the future.
We are moving increasingly towards a 'One Google' ad product. This raises a lot of questions about Google's programmatic offering and also whether the added cross-funnel optimisation outweighs the benefits of being a black-box.
Lastly, it has been more than four years since Google first started talking about Customer Centric marketings (source), so it is no surprise that they evolved their offering within this space as well in 2021. However, besides rolling out Conversion Value Rules (which was announced in 2019) more broadly, the level of sophistication hasn't really changed that much. This emphasises that marketers need to practice enriching their signals, rather than relying on Google to give them the tools directly.
The question is now, where to go from here? As RSA is rolling out and ad customisers are improving, we don't expect a massive change in Ad Formats. However, it is not impossible that Google will remove both Exact and Phrase match before 2023, pushing towards simplification. Performance Max will definitely be the big topic of 2022, but a not-so wild prediction is that Standard Shopping Campaigns will be a thing of the past. Perhaps they will add an opt-out option for Display, but Shopping Campaigns will definitely look different in the next couple of years.
And regarding bidding on LTV, with GA4 rolling out, Google is investing in better ways to track multi-device journeys, closing one gap that allows better valuation of LTV from a device perspective."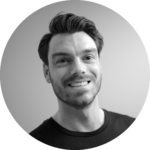 SEO – SEO Lead, Mihalis Tsiropoulos,
Google's user intent focus prioritises organic content
Technical requirements of your website will rank it highly
Mihalis' 2021 verdict:

"I would say my predictions ended up being in line with what actually happened within SEO this year.
During 2021, Google introduced both the Multitask Unified Model (MUM) algorithm update and Page Experience Report that directly affect the user intent and experience and how Google manages to index our website in correlation to this. In addition, Google is now rolling out continuous scrolling on mobile and this is again an example of how the search engine is optimised more and more towards user behaviour and user intent.
As for my prediction regarding technical standards, the Core Web Vitals officially also rolled out during 2021 and Google has summed up some business cases to showcase the value of investing in a strong technical website setup that performs well."

Programmatic, Karoline Lapinaite, Brand Marketing Lead,
2021 will see new opportunities to buy programmatically
Contextual value rises, cookieless targeting options
Karoline's 2021 verdict:

"We predicted new opportunities and there's been substantial growth in the type and scope of inventory that's being offered programmatically. In the past year, the market has seen an increasing number of new solutions as well as a great deal of the existing inventory becoming available to be bought programmatically. CTV and other types of video inventory have been the frontrunners in terms of interest and growth. High focus has also been placed on mobile and in-app advertising – and it's expected to grow moving forward.
The predicted growth within programmatic was visible throughout the year. The benefits of flexibility and automation have impacted the trend, but the general understanding of the importance of media consolidation have played a crucial role. With tracking and data usage becoming more complex, the possibility of bringing the buying into one platform allows more control over the digital advertising activities.
Hot industry topics of data security, privacy and cookie decay have been dominant in programmatic discussions as well. As expected, contextual targeting solutions and buying practices became more common. It also became clear that a deep understanding of an audience is more important than ever to ensure ad buying relevance.
In general, there was a clear shift in the industry towards a user-centric approach. This means that a good programmatic strategy should follow a good user experience. The interconnectedness of aspects that construct that experience – media placements, creative execution, and communication consistency – will be core to successful campaigns. The versatility that programmatic buying offers will continue to serve as a cornerstone for increasing investments in this channel.
The key focus area moving forward? Improving the way the programmatic value towards the overall business goals is measured."
Conclusion
As our specialists discovered throughout 2021, it's not easy to know for sure what will happen within the digital marketing industry – an environment that is always striving for innovation and new solutions. However, in general, the specialists who provided predictions a year ago scored a lot of success with their tips, particularly with new programmatic buying options, paid search changes – although Google pushed faster and further than we expected – and renewed data focus across social media channels. While we can never get every prediction 100% correct, I think it's fair to say our accuracy was quite impressive!
What will 2022 deliver? Stay up to date with the very latest developments over the coming year by following Precis on social media or contact us directly to find out more about how we can support your marketing activity and strategy in the future.