The marketing trends in 2021 that will actually impact the way you work

Christoffer Lötebo
Group CEO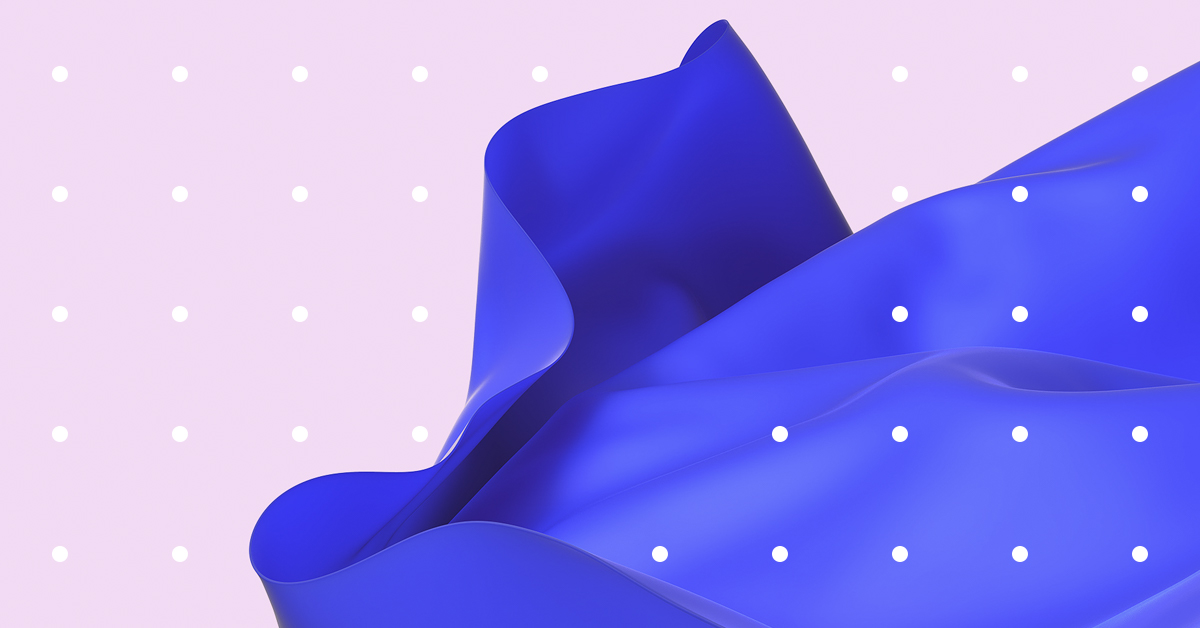 Here at Precis, we're not interested in the never-ending hype cycle that is digital marketing trend pieces. You won't read about voice search, virtual reality or artificial intelligence here. In fact, we focus on the trends that matter most to marketers and the ones that will improve the way they work in the platforms they use every single day.
2020 has seen almost every prediction turned on its head, the global pandemic has completely shifted how consumers, societies, and economies operate. Yet in many ways, it has accelerated a lot of other more long term trends and left some largely unaffected: the shift of business to a more digital-centric approach, the increasing demand for privacy online, and the dominance of the big three.
And for 2021, Precis predicts a number of these trends continuing to dominate whereas some unseen ones emerge. Read on to uncover the biggest trends for businesses and digital marketing channels in the coming 12 months.
The biggest trends that will impact marketers worldwide
Covid-19 and digitalisation
Covid-19 saw many businesses shift to a digital-first approach out of necessity. Whereas before we saw selected retailers dominate the online space, for the majority in 2020, having a purely in-store business model or weaker online strategy was no longer an option. At Precis, this has resulted in many of our clients moving product catalogues online, shifting marketing spend to online sources such as Google Shopping, and putting greater emphasis on analysing online conversion within attribution.
If we start to see a transition back to a more traditional understanding of buyer behaviour in 2021, maintaining that digital competency and having that mix between online and offline will be key for many businesses.
Many consumers will browse in-store and buy online – or vice versa – and having the right attribution and channel mix will be crucial. Nevertheless, we predict that many businesses will be hesitant to revert back to a fully in-store model, and the growth of online presence will be seen as a necessity for future-proofing your sales.
To learn more about balancing online and offline conversion tracking you can read more here.
Sustainability
In 2020, we started to see a shift away from fossil fuels being the only target for climate concerns. In fact, everything from fashion to big tech saw the impact of their actions revealed to the media and consumers worldwide. Naturally, we've started to see sustainability become a big part of companys' considerations and their digital marketing activities in 2020.
Indeed, here at Precis, sustainability is something we take seriously and are looking at how to tackle within our own actions and practices. With this shift in the global economy, new business models are emerging centred around this principle, with Depop and Plick being some great examples of sustainable fashion. As well as some more traditional ones transforming too…
In the example of the client Polarn O. Pyret, they have made 80% of their collection from sustainable materials, every garment made to last at least 3 children, and launched a second-hand collection too. Actively reducing the amount of stock and shifting focus towards more sustainable buying choices means marketing practices have to change with it – and we expect many businesses to follow suit in 2021.
Keep an eye out for our upcoming content on sustainability with Polarn O. Pyret to discover exactly how we approached sustainable digital marketing.
Trust and first-party data
With increasing attention given to data and privacy in the media, businesses will have to start considering exactly how they use customer data in 2021. Gone are the days when companies misuse user data through ad platforms only to create value for themselves. The businesses that foster trust in their users will be the ones that win in the long run. In fact, we envisage that data retention will be the new "customer retention" since it enables companies to extract value from users over time.
Digital marketing will now more than ever have to have a value-driven approach rather than focus on purely short-term gains. Creative will play an important role here and having a strict process for the gathering, structuring, and activating data will become ever more important in 2021.
Indeed, brands that foster trust with their consumers can even move beyond a 3rd party or even 1st party reliance.
"Zero-party data is that which a customer intentionally and proactively shares with a brand. It can include purchase intentions, personal context, and how the individual wants the brand to recognize her." – Fatemah Khatibloo, Principal Analyst, Forrester.
Read here to discover how to build a first-class privacy structure with Precis here.
The growth of Google and Facebook ecosystems
Despite some attempts by governments to curb the dominance of monoliths Facebook and Google, we predict these two will continue to grow in 2021. With Facebook's purchase of Giphy, they gain access to their user ID data, and alongside the launch of e-commerce native, they are well on the way to becoming the first super app outside of China.
Alongside the growing popularity of Google shopping, we are seeing these businesses move to become more like Amazon to house transactions within their own platforms rather than directing purchases to other websites. This, alongside their capabilities to collect user-ID within their own platforms, might see them move completely away from ads and instead have intelligent recommendations within the ecosystem itself. This will likely force businesses to adapt and have more emphasis on building brand awareness rather than focusing too heavily on lower-funnel paid social advertising.
And let's not forget Amazon, who in the past 10 months of the pandemic e-commerce boom have hired 427,300 new employees, roughly 1,400 a day.
The biggest trends that will impact digital marketing channels
For more specific recommendations for our core disciplines we asked our specialists to give us their predictions for the year ahead:
Paid Social – Paid Social Lead, Olivia Lasky
Social media and the data collected through these channels has been a hot topic over the past few years – but even more so in 2020. People are becoming more critical of the role social media plays in everything from self-perception to political division, and more aware of the ways that their own activities are being tracked, utilised, and ultimately monetised. From a societal (and ethical) standpoint, this is a positive thing. It's important for people to be able to make informed decisions about the things they do or don't do on the internet and to have the agency to control how their data is used.
Moving forward, consumers will likely be more aware of how they are being targeted and more likely to react negatively if they feel they are being directly targeted by an ad – which means advertisers should 1) be careful about how they communicate in their ad copy and 2) think about the level of over-retargeting across multiple channels.
We can also expect to see continued – or more likely, increased – influencer presence across social media channels. As a means of navigating around things like ad blockers, ad blindness, and growing distrust of traditional digital marketing, we may see even more brands turning to these personalities to drive both brand awareness and direct sales. Both agencies and in-house marketing teams should consider adding influencer marketing to their wheelhouse, as well as figuring out the most effective ways of measuring the performance of influencers as a 'channel'.
Paid Search – Data Strategy Lead, Andreas Toth Arentoft
Bidding on long-term value
It has been a couple of years since Google started emphasising long-term value over short-term sales, but it is not until these last few months that out-of-the box tools have been made available. The new "New Customer Acquisition" feature for Smart Shopping allows marketers to focus sales investments towards new customers. However, it is still very new and simplistic and will not fit all businesses – so some marketers will still need to build custom models and strategically use target/targeting settings to truly bid towards long-term value.
Going into 2021, marketers will be able to use data to steer the algorithm towards what is meaningful value for the company. Whether that is helping solve over-stock issues or focus investments towards new customer acquisition. Data modelling and engineering will be really critical for marketers to align the signals given to algorithms with the business goals and marketers need to be confident in bidding towards expected value or partial value (micro-conversion, expected CLV etc.). Or else they will be stuck fulfilling short-term needs.
Automated mix-funnel optimisation
The most significant announcement by Google this year was the release of the "Messy Middle" model/research. In short, instead of treating ad interactions as a neatly strung together path to conversions, Google details a process that is chaotic, which makes it difficult to measure the impact of each touchpoint. Instead, marketing must be tailored much more to the context of the consumer, not a generalised idea of performance.
The response we have seen from Google is introducing a mix-funnel approach (Smart Shopping), which has a general target, but multiple means of interacting with users, e.g. via Shopping, Showcase, Display and Gmail. This marks a very definitive move for marketers who need to give up on micro-control (bids, placement, targeting) and instead go towards macro-decision making (budgets, targets/objectives, strategy).
Match type and creative messiness
A trend that has been a long time coming, but will only accelerate in 2021, is the continuous loss of control with both targeting and creatives. Dynamic Search Ads and Responsive Search Ads are the best examples of how this has changed, but Google Smart Bidding has also been a critical component in this transformation, as we can start bidding on user-intent and not just keywords.
In 2021, we expect that Google will take this even further and start phasing out the Expanded Text Ads, which so far, have been the default format for search ads. Combined with the continuous fussiness of match types and the rise of Broad match in 2020, we will see a stark change in how marketers work with USPs and will rely much more on Google to ensure that messaging and targeting fits.
To succeed in this new world, marketers need to start thinking less about the optimal ad copy or landing page, and rather, expand the options the algorithm has by allowing keyword overlaps, adding more unique USPs, and landing pages to the campaigns. A great search marketer in 2021 will have many more skills than managing platforms, but instead, will be unafraid of tailoring their site and messaging to enhance performance.
SEO – Senior Digital Specialist, Mihalis Tsiropoulos
Google's user intent focus zeroes in on organic content
Now, as I see it, it has become more and more clear that Google is not only focusing on user experience, it also tailors specific solutions/results in organic search to ensure more qualified answers to search queries. Therefore, more than ever before, understanding the intent behind your users is important when designing any piece of content or web page in 2021.
If SEO marketers are not already investigating how they can optimise relevance between search query, search results and combining this to improve user experience on-site they will not succeed in ranking their page where it needs to be.
Technical requirements rank just as highly for your top-of-page strategy
At the same time, providing website owners with actionable insights to improve their page performance is key. Since the Core Vitals Web Update, falling behind on the technical requirements in 2021 will punish your site rankings more so than before.
Make sure to prioritise this in the new year in order not see your SEO performance slip!
Programmatic – Caroline Franzén
Programmatic has long been a fast-moving space, with new players and practices emerging almost constantly. Programmatic lead Caroline Franzén details what to expect in the new year from the nordic programmatic market:
New opportunities to buy programmatically
The possibilities with Programmatic will expand even more. We have already seen a big increase in different formats that can be bought programmatically. For example, inventory for Audio, CTV and DOOH have been added to many DSPs and at the same time, many advertisers will increase their media spend for Programmatic DOOH in 2021.
Going forward, we predict that the demand will continue to increase dramatically. Due to the many benefits of flexibility and automation, the assumption is that the demand to buy new and different formats programmatically will mean many more channels will emerge within programmatic in the future.
Cookieless targeting options and the contextual value
The upcoming death of the 3rd party cookie will definitely still be a big topic in 2021– and contextual value will become even more important. There are many new players within this field, and different contextual platforms are gaining ground. The demand for cookieless targeting options will increase, and we need to come up with smarter and more advanced solutions that enable us to (still) target the relevant users but at the same time not rely on 3rd party cookies. The rise of contextual targeting will most likely create a big shift in how we set our targeting for programmatic campaigns in the future.
Conclusion
As we learned in 2020, predictions for the year ahead have to be taken with a generous pinch of salt. That being said, there are growing considerations that year on year proves to be true. The dominance of sustainability and privacy issues will continue to hold true unless drastic changes are made – closely followed by the shift to digital dominance and single ecosystems. All these considerations require marketers to adapt in the ways they work.
Follow us on social media to keep up to date with the latest goings-on in the industry or contact us to learn more about how we can help you adapt to the changing digital landscape.