2023 trend predictions: How the recession will impact marketing

Christoffer Lötebo
Group CEO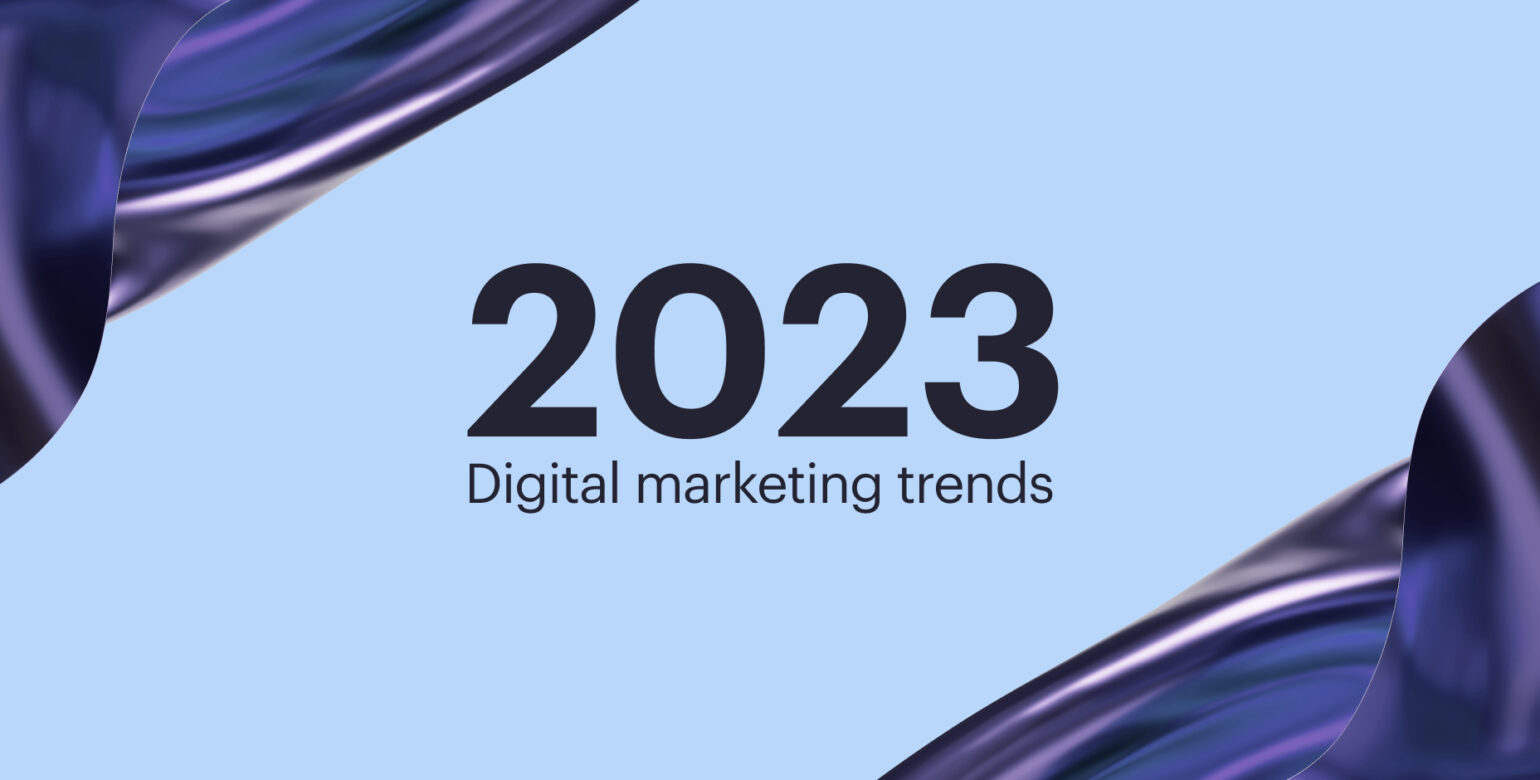 Feeling the need to state that this piece is actually written and thought out by real human brains and not AI already cements one major trend to look out for in the coming year.
Let me guess, your LinkedIn feed, conversations with colleagues and general news stream is already filled with predictions on how ChatGPT will disrupt marketing across search and content. This is an interesting topic indeed, but what you are about to read will focus on another popular topic: The recession. Not the most positive note to start a new year on, however it is the economic reality that all companies have to relate to in 2023. Knowing that good advice is hard to come by during uncertain times, I've picked the brains of some of Precis' brightest specialists in each of their fields. Read on to learn how the most impactful channel focused trends and the recession will affect marketing in 2023.
Big marketing trends
First, let's take a look at the big picture.
The recession is likely to stick around for at least the whole year, and marketers need to adapt their strategies to the company's objectives during these economic hard times. How companies will act will depend strongly on what shape or form they enter into the recession with. Some will be pressured from a liquidity point of view and focus entirely on short-term profitability, while others can pursue a more balanced approach between the short-term and long-term. Independently, there are some trends and challenges that most companies will have in common:
Marketing evaluation
While Google announced a delay in the deprecation of cookies, from a marketing evaluation perspective the playing field has already changed. Marketers need to relate to the fact that intra-channel attribution is less accurate and that cross-channel attribution is more limited than ever. Companies that have invested in unbiased marketing evaluation capabilities will have a strong competitive advantage compared to those that have not. Especially now that the recession is putting more emphasis on efficient marketing investments. The only way to protect marketing budgets will be to demonstrate returns with reliable data, and those that are still relying on advertising platforms to evaluate marketing performance will be in a tough position.
Personalised marketing
The recession will put pressure on demand, leading to increased competition for the customers that are in-market. This will be true for B2C and B2B, and companies will need to create value for their customers to win and keep them. According to a study from Salesforce, the majority of consumers expect all direct communication to be personalised. At the same time, succeeding with personalisation might hold the keys to understanding the value of marketing overall. First-party data is crucial to evaluating marketing investments, and in a study from PwC, more than 80% of consumers are positive about sharing more personal data in exchange for a better experience.
Marketing efficiency
It goes without saying, being cautious about costs during a recession is a natural focus. This goes for marketers as well. Therefore, there will be a big focus on efficiency and automation to help companies save costs and increase productivity. Given the technological advancements over the past few years, marketers have all the necessary tools at their disposal to streamline repetitive tasks, freeing up resources for more strategic and creative initiatives. This focus on efficiency is also likely to distribute marketing spend across more channels since companies are more likely to try new marketing channels to reach their target audiences in the most cost-efficient way. This is likely to play into the hands of emerging channels such as TikTok and Snapchat, but also to speed up reaching the optimal balance in overall marketing investments across traditional and digital media.
Digital marketing channel trends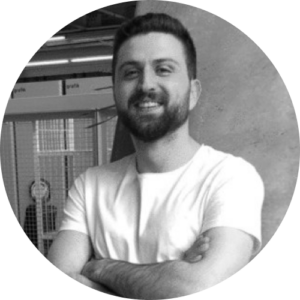 Digital marketing trends for paid social
Ibrahim Patat, Paid Social Lead
More channels
Looking back at the previous year it is safe to say that social media platforms will continue to evolve quickly and attract more users. As a result, brands will continue to tap into emerging social media platforms. Further investment in new platforms will create a diversified media mix that will emphasise the importance of omnichannel marketing strategies. Brands will investigate ways to create a seamless multi-channel experience and build a strong omnichannel strategy.
Even with the recession booming it is estimated that companies will increase their total budget in marketing for 2023 according to Deloitte's Annual CMO Survey. And it is expected to be shifted from traditional marketing towards social media and emerging platforms. Scaling in social platforms would naturally lead to higher competition and possibly increase prices as well.
TikTok will continue to deliver
Last year was also the year of TikTok. Formerly known for dance videos, it is now the most downloaded app in the world and is gaining popularity even faster than experts predicted. TikTok's popularity is more dominant with the younger generation, with many using the platform to both learn about new products and buy them. Having such a strong audience base combined with growth potential means marketing budgets will inevitably continue to flow into TikTok.
However, there are also controversial developments to be aware of with TikTok. Even though the platform is growing in popularity, its ties to China concern EU and US lawmakers which has led to it already facing a number of challenges from governments and lawmakers. TikTok has recently been banned from devices registered by the US House of representatives with further bans being discussed. The EU also confirms there are multiple ongoing investigations in relation to TikTok's data policies. These developments are currently not preventing advertisers from exploring the platform, but it is important to follow up on such developments to take appropriate actions quickly.
Looking back at the social landscape and how quickly the environment is changing, it wouldn't be surprising to see new players finding ways to tap into the game. BeReal is one example that has shown strong signs of development throughout 2022, with some brands already starting to explore ways of communicating with people on the platform. By exploring these developing channels there are first mover advantages to harvest. Research from Kantar also supports this, finding that consumers are most receptive to ads in newer digital environments such as Snapchat, Twitch and TikTok.
More videos with a full-screen experience
We can't talk about social media without talking about creatives. The short form 9:16 (full-screen vertical) video boom is nothing new. Considering the rapid growth of TikTok together with YouTube Shorts and Instagram Reels, it is safe to expect the same trend throughout 2023. Within this new format, the content itself is now evolving and marketing departments need to be agile to keep up with the rapidly changing trends. Another big trend that also has seem to have sprung from this vertical format is several brands turning to content creators to showcase their products and grow their community – which is one way to make sure your brand's content is following platform trends and standards. With more than half of videos being consumed on mobile the 9:16 format is a trend every advertiser should consider adapting in their 2023 content strategy.
Data-driven insights for efficiency
We also witnessed how signal loss with the iOS 14.5 update back in 2021 pushed brands to look into new ways of evaluating their investments and paying more attention to first-party data. 2022 was a year of testing and learning. While social media platforms play a huge role in customers' shopping journeys, it is evident that using data-driven insights will enable brands to optimise their spending and the effectiveness of their ads. Even though we have seen Meta has increased the effectiveness of their ads through 2022 and brought back some features such as breakdown, signal loss will continue to be an important topic in 2023. Hence it is important for advertisers to continue investing in first party data solutions and exploring other possible approaches to strengthen their marketing efforts.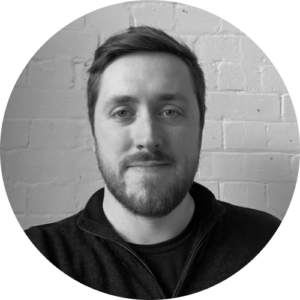 Digital marketing trends for paid search
David Turner, Product Lead
As we enter 2023, the Paid Search industry is facing challenges from multiple directions. The already mentioned economic downturn has left many companies tightening their belts, resulting in smaller marketing budgets and a focus on profitability. Meanwhile, data privacy concerns have become a defining issue of our time, reshaping the digital landscape with each passing day. Advertisers must navigate this challenging landscape with adaptability as the key to success.
AI Dominance in Paid Search
AI technology continues to dominate the industry, with the use of Broad Match with Smart Bidding and Performance Max becoming standard. This has led to a shift in the competitive landscape, where platform strategies are no longer the secret weapon of a select few. In 2023, understanding the customer journey and tailoring marketing efforts accordingly through improved creative and messaging will be essential for achieving success.
Google's continued rollout of Performance Max and the mandatory adoption for full functionality makes it harder for advertisers to avoid it, leaving many advertisers feeling as if they have lost control. However, Google is expected to roll out new features for Performance Max in 2023, lifting the lid on what was once a black box. This might offer new opportunities for marketers to improve prioritisation and create both performance and operational efficiency gains, such as better visibility of what placements are used. It is also likely to leave some advertisers unsatisfied and looking for campaign strategies to claw back control from Performance Max. Advertisers should be aware of the potential to lose sight of the bigger picture while focusing on granular details.
Navigating privacy with first-party data
The arrival of new privacy legislation, such as the US state privacy laws, coupled with Google's forced migration to GA4 and Chrome's removal of third-party cookies (extended to 2024), is poised to disrupt the Paid Search landscape. These changes will pose a significant challenge for advertisers as they try to navigate the new regulatory environment and evaluate the performance of their campaigns. With traditional tracking methods becoming less reliable, advertisers will need to explore new methods of evaluating their Paid Search efforts by expanding their toolset, and gathering data from multiple sources to gain a more comprehensive view of their campaigns' incremental ROI.
Advertisers will need to focus on first-party data strategies and innovative privacy-first measurement solutions to navigate the changing landscape. By utilising their own data, advertisers can gain a deeper understanding of their audiences and optimise their bidding strategies. Privacy-first solutions for conversion tracking, like consent mode conversion modelling and enhanced conversions will become the norm, making it possible to gain a clearer understanding of the customer journey, even in the face of stricter privacy regulations
2023 promises to be a challenging year for Paid Search, but it also brings with it new opportunities for those who are able to adapt. With the increased focus on efficiency and profitability, the adoption of AI technology, and the impact of data privacy concerns, advertisers will need to be more strategic and innovative than ever before. By focusing on first-party data strategies and privacy-first measurement solutions, they will be able to navigate the changing landscape and emerge victorious in the Paid Search arena.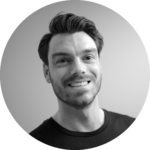 Digital marketing trends for SEO
Mihalis Tsiropoulos, SEO lead
Now, we promised you no mention of ChatGPT. But no rules without exceptions.
When it comes to SEO we can't avoid mentioning how the launch of ChatGPT will have a massive impact on how people search for information online.
But ChatGPT wasn't the only challenger to Google as the primary search engine in 2022.
During 2022 we saw that social media channels like TikTok not only grew massively, but also became platforms where its users search for information, inspiration and content. With the launch of ChatGPT we experienced how AI rapidly played an even bigger role in how we can and perhaps should optimise towards search engines from now on.
Holistic SEO is therefore a more essential strategic approach than ever. Working holistically with SEO means aligning your content and creative strategy more closely with SEO research. This helps you understand user demand across different media platforms and how to increase your organic reach and presence.
An AI output is powerful, but should not be regarded as a completed delivery. The key here is to view it as a support to becoming more efficient. Google has stated clearly that content should be generated by humans for humans, which kind of translates into we haven't yet allowed the next era of Terminators to take over. Hurray for that, am I right?

Digital marketing trends for programmatic
Oliver Rex, Programmatic Team Lead
Three topics that I'm most excited about in 2023 can be summed up as development in inventory fragmentation, the everlasting topic of cookieless and identity solutions, and exciting new formats such as Retail Media and in-game advertising.
Inventory fragmentation
2022 brought plenty of Industry news. As streaming services struggle under the conditions of the economic climate, increased competition and a post-pandemic ramp down in TSOC (Time spent on the couch), streaming giants are looking for alternative ways to fund their business. Netflix opted for an ad supported subscription model which rolled out in their tier 1 markets in November 2022. It was received with great interest and even sold out inventory prior to the launch. Following Netflix, Disney+ launched their version of an ad supported subscription model the following month, with support from more than 100 brands.
Like their forefathers in broadcast television have done for decades, the streaming services edge closer to a business model of these players, and with the utilisation of the Programmatic ecosystem this is now a new reality. This not only benefits the users who want to save money on a subscription, but also the advertisers who now gain additional media methods to reach their audience. In return, this also brings more fierce competition to both the demand and supply side of the Programmatic business. Lucrative partnerships are established across the board, with Netflix opting for a partnership with Microsoft (owner of the tech stack Xandr) and Disney+ going for competitor The Trade Desk. With Amazon being the owner of Twitch and Alphabet the owner of YouTube, this means greater diversification in the landscape of CTV.
Advertisers who have focused on media consolidation these past few years will now be looking towards diversifying their use of DSP's in order to keep up with the diversification happening not only in the sphere of CTV, but also within Digital Out of Home, Native advertising and Retail media. Increased diversification leads to an increase in complexity, and thus a focus on data and measurement strategies is still very much relevant in 2023.
Retail media
Programmatic retail is yet another space in the world of Programmatic that I am personally very excited about in 2023. The ability for consumer brands such as Walmart or Foodora to start offering ads as part of their business brings a lot of possibilities for advertisers who could find themselves with some match made in heaven partnerships.
Delay in Google's privacy solution
As mentioned earlier in this piece, Google announced a delay in the deprecation of cookies to 2024. This is the second time we have seen a push for this, giving slow adapters a chance to catch up. The change in privacy and ways we can track is a great catalyst for innovation. It has been an eye opener for how the internet has developed and indicates it should be developed with a great focus on privacy going forward.
Gone are the days of hyper targeted ads. We are now in a landscape where some of the more, dare I say, ''old school'' deeds of marketing are seeing a resurgence, giving new life to discussions such as, what is the level of attention paid towards our ads? How can we place our ads in a fitting contextual and editorial environment? How can we ensure the creatives we produce for a diverse set of media still upholds the level of quality we want our brand to be perceived with?
Attention has been a big topic within Programmatic in 2022. This will continue into 2023 with measurement options becoming more readily available, for example with the launch of the Lumen pixel where you can report and optimise on attention in real time.
Could this be the year where outdated metrics such as viewability and CTR could be replaced by attention? Probably not entirely, but we are heading in a direction where Programmatic becomes a greater tool for media diversification with these new players on the market, and where privacy and measurement will continue to play a central part in documenting the effectiveness of our investment.
Follow us on social media to keep up to date with the latest goings-on in the industry or contact us to learn more about how we can help you adapt to the changing digital landscape.