How to: do data-driven attribution right
Matthew Hill
Team Lead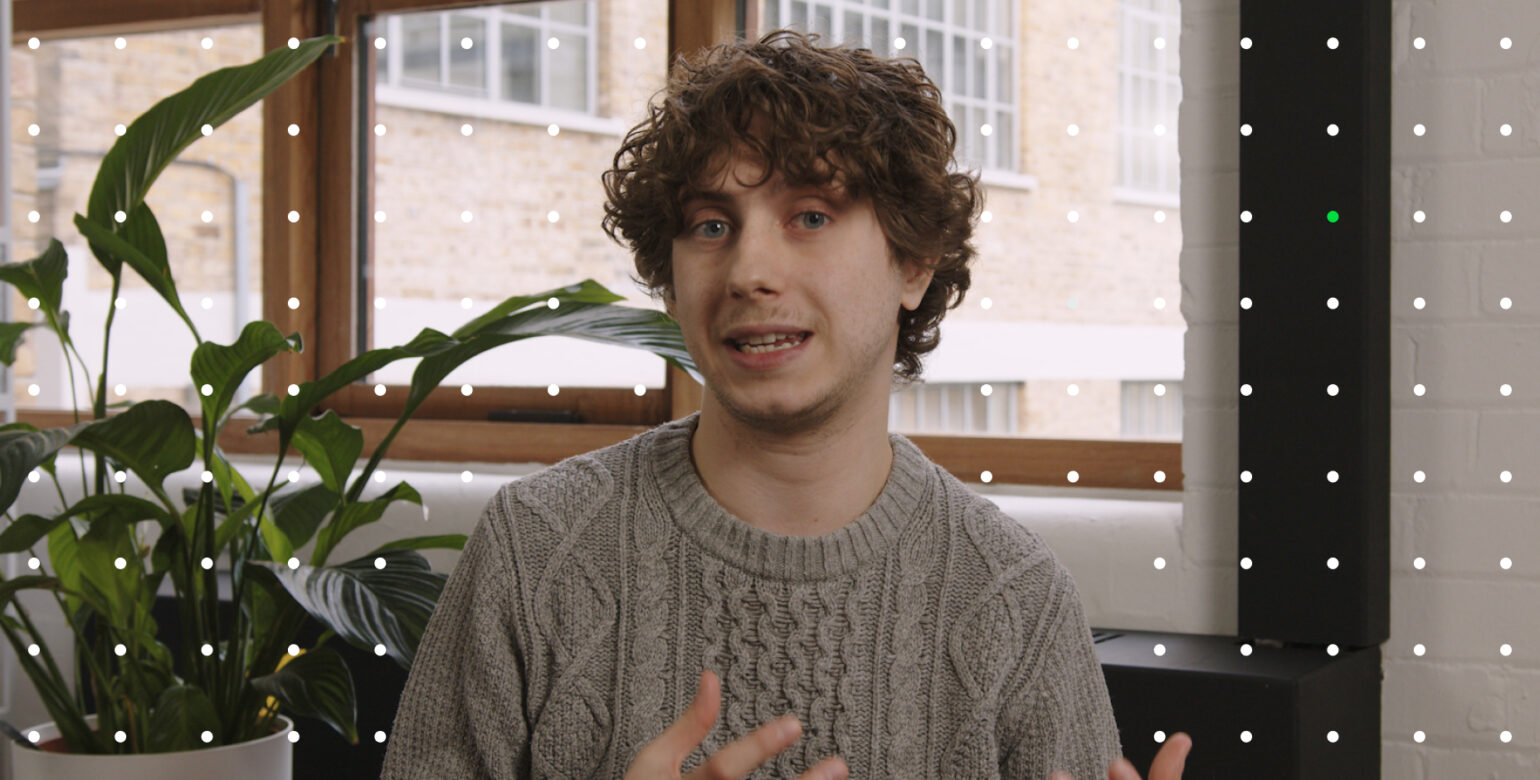 Over one hundred years ago the quote "half the money I spend on advertising is wasted; the trouble is I don't know which half" had marketers nodding in agreement.
Nowadays we hope that isn't you, though, even with the luxuries of modern measurement, we still find advertisers struggling to really understand the impact each channel has on the bottom line. This struggle resonates even louder when you add impression-based formats into the fray – you just know it does something, but can you quantify its revenue outcome or effect on a conversion?
The complexity of crediting campaigns
Have you ever run into these common challenges for a digital advertiser?
"I ran activity on YouTube/Meta/Display recently, but from looking at GA they don't seem to have contributed to any sales"
"A large portion of my budget goes towards lower funnel advertising and I can see the results, but I just cannot justify getting the budget to increase spend on the upper funnel"
"I am not confident on the purchase decision making process for our product online"
If yes to any, or all, of the above – you may have an attribution problem to crack.
A crucial element in any marketers' toolkit is how you attribute campaign success across the activity you run. Understanding, and fluidly navigating, the complex journey of attributing the right credit moulds the difference between a marketer stuck repeating that century old adage above and one that runs an efficient machine, more confident of each cogs' purpose. The tricky part is that attribution is by no means a walk in the park – there are many interpretations of how one might credit their campaigns, and there is also bias weaved within marketing platforms due to the nature of how they work (not to mention, what they have access to, and what they don't).
Navigating the battlefield of platforms claiming credit themselves can lead to a frustrating situation, with the default methods of crediting campaigns often leading to over-valuing platforms. The illustration below is just a sample of how different channels can be perceived, which can quickly paint a different picture and result in misunderstanding where budget can be best directed for impact.

For some savvy advertisers, you may instead approach looking at shifting the path-based attribution reports in Google Analytics, or trying to model your own understanding using platform lift studies. Some may even consider the time-consuming, yet also highly rewarding route of MMM (Marketing Mix Modelling) studies to try to get a better grasp of what works over time. All of which can be illuminating in different circumstances, but lack the more immediate answers that a properly tuned attribution model can bring.
Data-Driven Attribution, done smart
There are a few methods to improve your own attribution understanding which increases in complexity depending on how digitally mature your organisation is. Below, I've provided a guide for immediate improvement, though it's crucial to know that implementing shifts should be done carefully – ensuring the right stakeholders are brought in!
Understand where you are today
The first step would be to evaluate which attribution model you are using across the platforms. By default, when using Google Analytics as your source of truth, most advertisers will measure using "Last Non-Direct Click".
Last Non-Direct Click effectively means that credit will be allocated where the last identifiable click came from – do note the 'Non-Direct' part! Traffic is classified as direct when a user searches the URL of your web page in the search bar without passing before through any channel or when the source information was lost due to aspects such as tracking issues. This default setup gives a reasonable understanding for many advertisers, though it gives credit solely to where Google Analytics can see the last click came from and focuses on the lower funnel – which may not always necessarily be where a conversion really is being driven. No credit will be given for advertisements which may be more impression based, for example, a Facebook ad a user saw which made them think of buying the brand by later searching on Google.
Some advertisers won't use Google Analytics as their sole source of truth – some may blend various platforms or other measurement platforms. However, as the illustration above demonstrates, this can be tricky to navigate as each platform can credit differently.
Setting up Data-Driven Attribution
For many measurement platforms there are settings and changes that can be made to understand credit attribution in different views. When dealing with Google Analytics your path-based attribution can be switched across to a few models including the likes of First Interaction or Time Decay, however, for many organisations the optimum path would be to utilise Data-Driven Attribution (DDA).
When we say data-driven this means that instead of providing a general model to all conversions, data from your own marketing campaigns are instead factored into tailoring a model best fit for your own organisational outcomes. Typically a Data-Driven model provides a more complete and actionable view of which digital channels and keywords are performing best, so you can make better decisions about where to invest marketing resources.
For Google Analytics, you can activate its own Data-Driven Attribution (DDA) within the platform itself which can give a much better idea of how each Google channel is affecting conversions. This has a few requirements worth keeping in mind;
You must be a Google Analytics 360 customer, or be using GA4
You need to have either Ecommerce Tracking or Goals set up
You must have a Google Ads account with at least 15,000 clicks on Google Search and a conversion action with at least 600 conversions within 30 days
This set-up can give you a more insight to how each channel contributed to a conversion, as an example, if you run Google Shopping or Generic Ads campaigns you will likely see both of those start to have more conversions credited as these interactions often happen earlier in the funnel. Whilst this GA model helps – it is not perfect – this feature is only available on GA360 or GA4 & is only path-based (meaning that impressions are not factored into the model). So you should take it as an improvement but not a perfect truth!
Once you have collected this data, whether through GA or through other measurement means, you can use attribution modelling techniques to analyse and understand the effectiveness of your marketing efforts. This can involve using statistical methods, such as regression analysis, to determine the relative contribution of different marketing channels and tactics to conversions.
At Precis we have developed our own Integrated Attribution solution which is custom tailored to your own marketing set-up and can also allow for impression-based attribution and direct reallocation to better account for impact across channels such as YouTube, Programmatic and Social.
Get organisational buy-in!
This is the trickiest step for many advertisers, yet one that can have a huge outcome. A data-driven approach done well should influence budget allocation for all channels across the funnel – helping stakeholders understand how much each step plays into the bigger picture. With an optimum set-up you can more easily shift your budget between each channel with a better understanding of what will happen to the bottom line.
From knowing, to doing
Using a better attribution model is only part of the journey. The next step comes with taking actions based on what is now known. This is where the Precis Budget Optimiser can work in unison with our Integrated Attribution model to take actions based on the results. Based on the output of Integrated attribution, Budget Optimiser calculates the optimal budget distribution across marketing channels and campaigns to maximise revenue and minimise budget waste due to inefficient investments. This means you can more easily identify when and where to take actions based on a full funnel view of your marketing, and hopefully reduce uncertainties on what impact each channel has on your marketing strategy.
If you would like to assess your digital maturity to learn where you stand on the scale, you can do so here. Or you can get in touch with us if you already have your level and would like to begin with some of our activation strategies.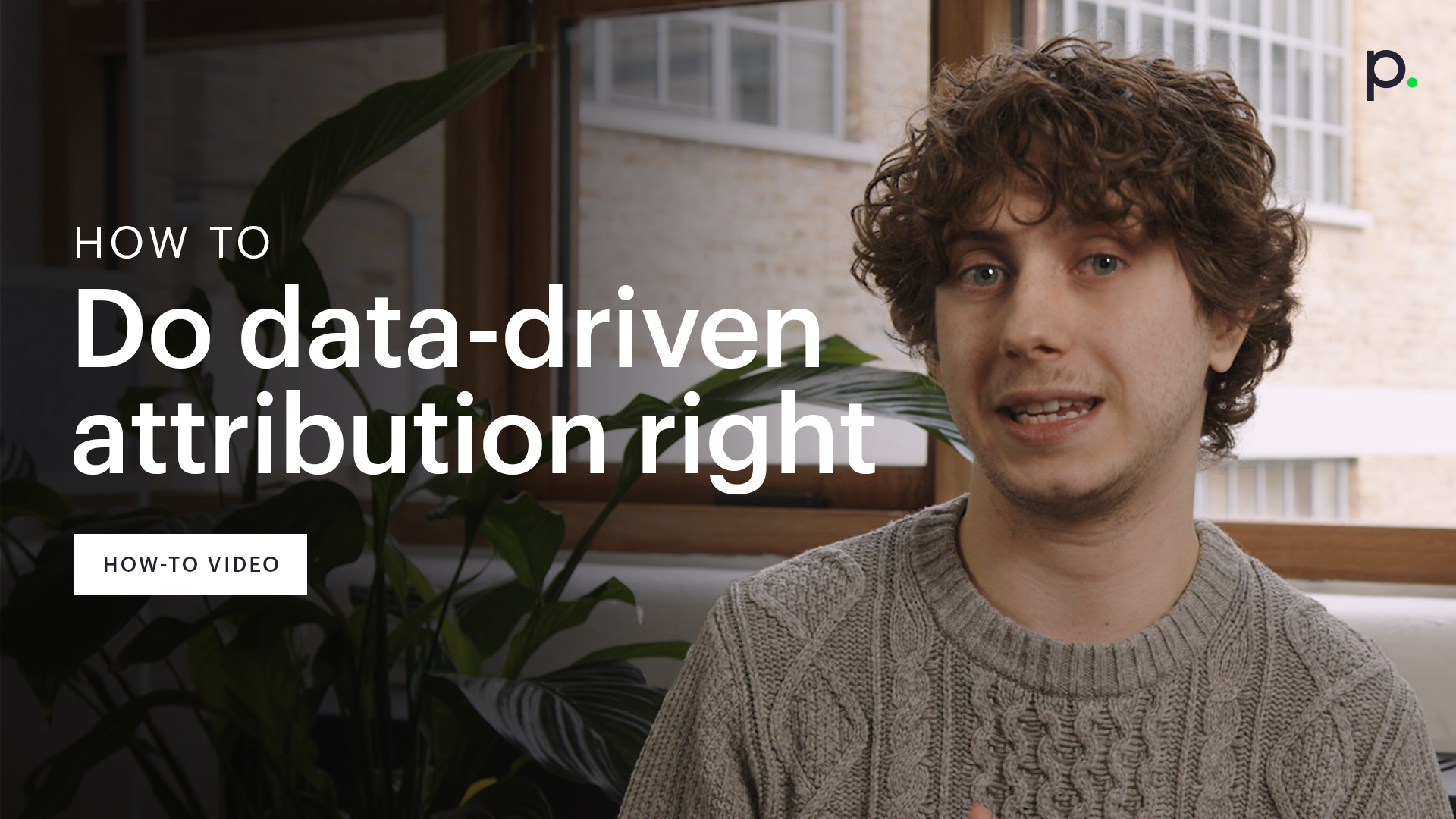 What channel generates the best ROI?
Data-driven attribution with Matthew Hill
Let's have a listen to Matthew Hill and learn to solve the oldest question in the book – where to allocate your marketing budget.
Watch the video and check out our digital maturity survey to learn how to grow your business.
VIDEO | 1 minute watch