How to build a future-proof privacy strategy

Celina Belotti
Privacy Lead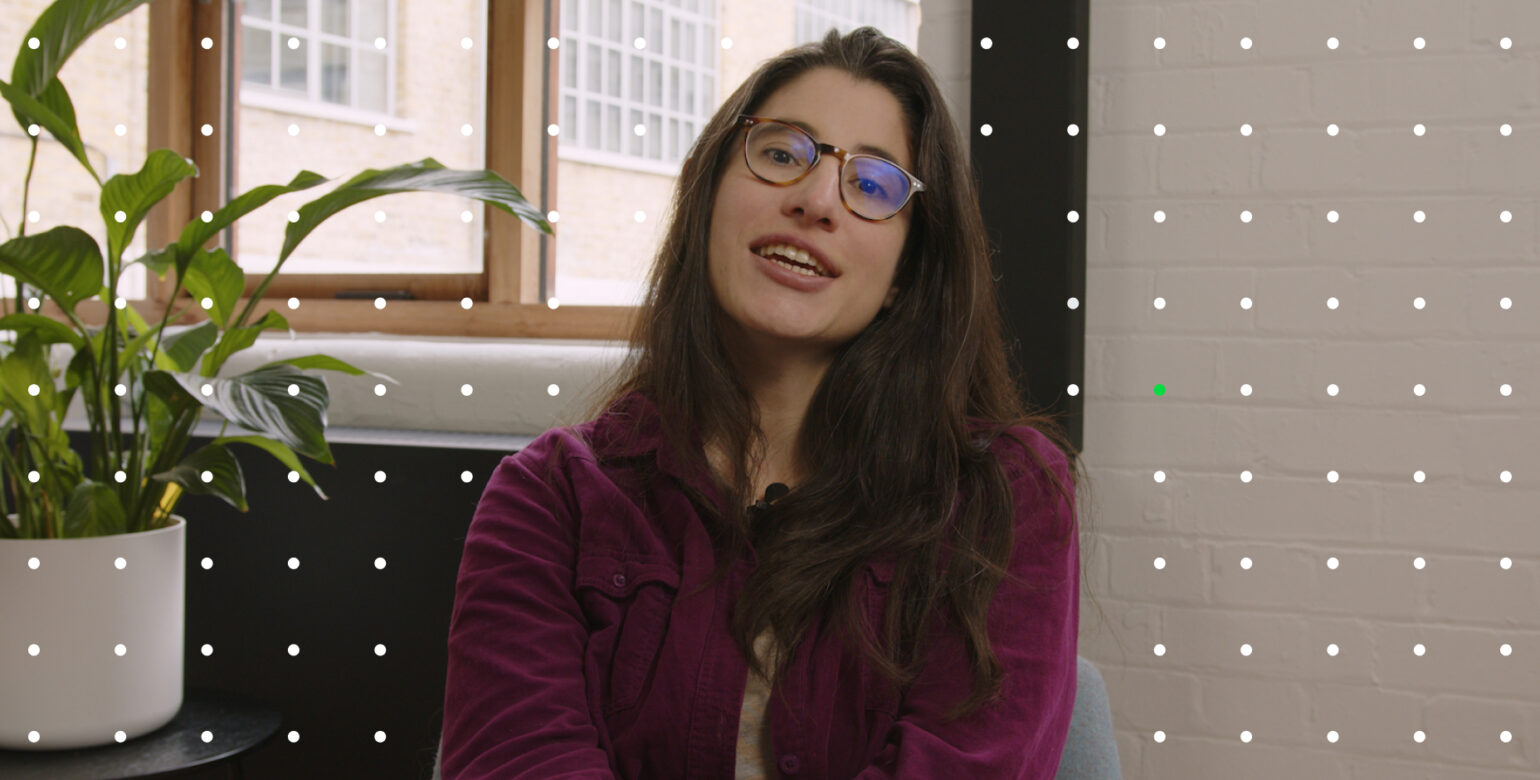 In order to successfully navigate the current privacy ecosystem, digital maturity is absolutely crucial, so the very first thing you need to tackle if you want to be successful is getting the house in order. To help you with that, here are four things you should be focusing on when it comes to privacy and maturity.
When it comes to privacy there is still a tendency amongst us marketers to focus on the challenges rather than how it can help us improve the relationship between the brand and the consumer. So if you are also concerned about the data you might lose to consent for example, or about the importance of control for the way you run your business, then I am here to tell you that this fear is a smoke screen. It's a diversion from a more complicated problem: Lack of digital maturity and inability to make complex decisions with the agility demanded by the digital age.
If this is a problem you can recognise, you are not alone. In fact, in a recent survey with YouGov, 57% of consumers responded that they see little or no benefit to sharing their data with brands… Which comes as no surprise when we learn that 1 in 2 companies encounter difficulties in communicating privacy practices to consumers in accordance with their own ethical and legal policies.
But what should you do about it then? Here are four things you should be focusing on when it comes to privacy and digital maturity.
1. Compliant data foundations
The first thing you need to realise is that there is no maturity without privacy and there is no privacy without maturity.
On one hand, a digitally mature advertiser will invest in building a clean and compliant first-party data foundation that can be activated and used for insight generation now and in the future. Investing in privacy is putting in the stepping stones for the future of your business and if you don't take action now, you might not be able to operate tomorrow.
On the other hand, navigating the privacy challenges will require you to work on connecting the dots in your data and using it to its full potential. Organisations that are not able to put together a cohesive data strategy will ultimately not be able to overcome the challenges that privacy will surely throw their way.
I don't personally think that every company out there should be investing in building a data lake, but if you want to be successful in the digital age, you need to map out the data you have available to you, the privacy impact to which it is subjected and the opportunities you might get from activating it.
Most importantly though, if you put together a plan to harvest a compliant data foundation, you can activate this data in numerous ways:
You can use it for complex predictive CLV models if you want
To run it through elaborate attribution tools
To improve your inbound marketing strategy
All because you understand the potential of your data, you know what its limitations are, and you have collected adequate consent to activate it in a responsible way.
3. Privacy and trust
When you ask users to consent to sharing their data with your organisation, you are establishing a contract with them. This contract is an agreement based on the trust that your potential customers place in you to take care of their data. In return, they get to interact with your brand, be the first to hear about cool updates, and receive personalised communication.
This trust-building relationship is tricky and I won't say that as advertisers we have nailed the customer benefit side of the loop yet. But the issue remains that when users don't trust you enough to grant you access to their data, that's lost potential for activation.
No one wins when users have such a general mistrust of advertisers that they blatantly shut themselves off from engaging with them. If this is a problem for you, it might be a good opportunity to think about what sort of relationship you are establishing with your customers: Is it a healthy exchange? Are you thinking about loyalty or only about what is happening right now? Is your data protection policy aligned with your overall customer relationships philosophy?
3. Organisational restraints
A digitally mature advertiser will be able to navigate its organisational restraints to overcome the challenges posed by privacy in digital marketing practices. Multidisciplinary alignment is definitely one of the biggest challenges when it comes to organisational restraints.
On one end, some marketers haven't yet understood that privacy is not solely a legal matter, but also one that affects digital marketing activities directly and one that will significantly change the way you interact with your customers.
On the other, we have lawyers that might not have a full understanding of the data ecosystem and its demands for agile decision-making.
It is perfectly possible to merge the priorities of legal and digital marketing, we all have the best intentions in mind, but communication is key. The first step we would take in tackling this is education: Maybe you can host knowledge-sharing sessions with all of the stakeholders involved, or bring in a trusted partner to help with the alignment and training.
4. Map the impact
Monitor and understand the impact that privacy has in your activity and make sure that you have a strategic plan of actions you can take to overcome it.
Take consent for example: Adding a consent banner to your website might be causing you to lose your ability to evaluate your upper funnel activity because most of your Social traffic is opting out of tracking. You need to tackle this face-on and put together an alternative measurement framework with lift studies or platform metrics.
Consent might also be shrinking your audience sizes so you can no longer use specific behaviour audiences on Facebook. A way to overcome this is by investing in creative and making sure that you are targeting a broad audience with an amazing message.
These are specific challenges that arise from consent but that have actionable and objective solutions that will benefit your strategy in a broader sense as well. We might label these as part of a privacy strategy, but ultimately privacy will inevitably span outside the realms of straightforward compliance.
Conclusion
I wanted to end this post on a positive note: Maybe you read through these recommendations and they feel familiar to you, in which case I don't want you to feel discouraged, I want you to see the value that privacy might add to your organisation.
Often we think of privacy as something that poses a limitation to advertisers, but if we see it as an opportunity it can be a proxy for creating a truly connected organisation that is able to make complex decisions. One that isn't held by tech companies and datasets at the gunpoint. An organisation with loyal customers and the foundations for healthy and trusting data relationships. That's my vision, what do you think?
If you would like to learn more about ethical marketing beyond the cookie banner, you can learn more on our marketing ethics page. Or take the full survey to see where you to stand when it comes to privacy and digital maturity.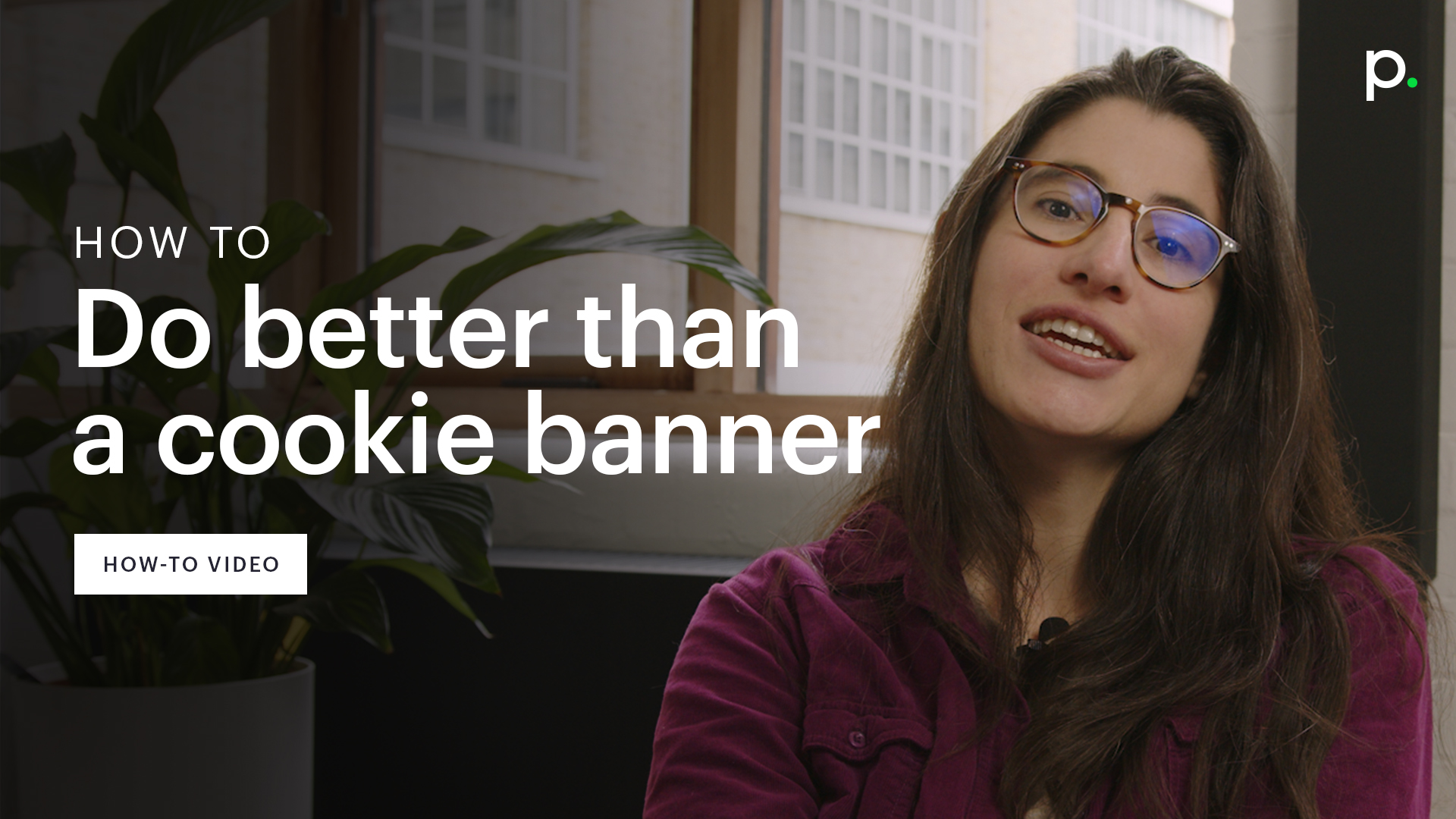 Want to become a privacy-first champion? 
All things privacy with Celina Belotti
Privacy isn't just about having a consent banner in place. Let's listen in on Celina Belotti who can tell you more on how to become a pricacy-first champion.
Watch the video and check out our digital maturity survey to learn how to grow your business.
VIDEO | 1 minute watch