Marketing Ethics 2023 consumer survey: Insights for marketers

Isabella Dodkins
Group Marketing Manager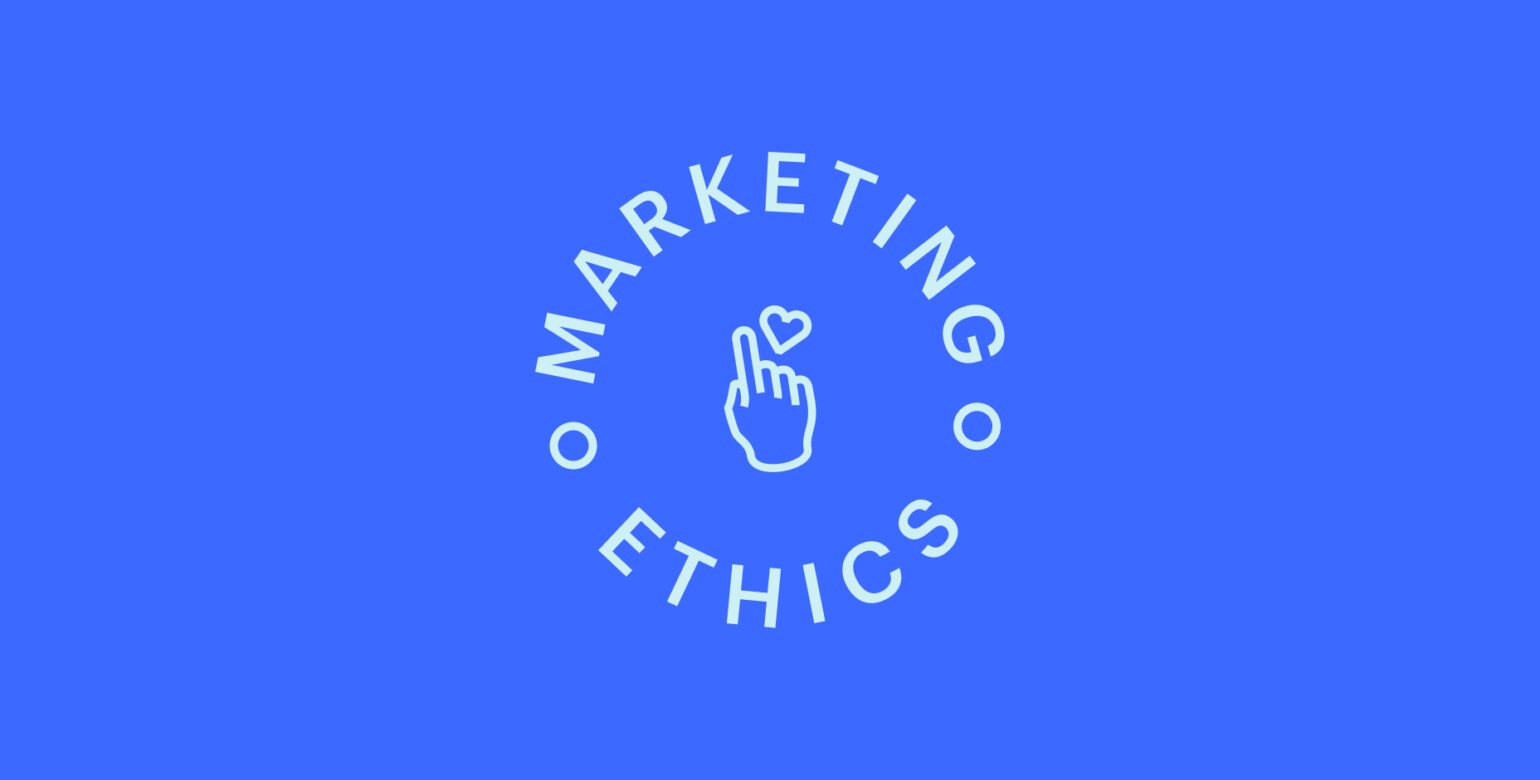 At Precis we care a lot about making marketing a positive experience for the end consumer. This goes beyond a good cookie banner – it's about having an ethical approach to all marketing practices.
In an effort to understand what exactly the online experience for our consumers is, we've dug deep into the thoughts of 5,000 consumers to uncover their attitudes towards privacy, personalised ads, and data collection and how it influences their decisions.
Read on to learn what they think of things like personalised marketing, cookie banners, AI and representation in advertising.
At Precis, we have three marketing ethics principles:
01. Treat data with integrity
02. Be transparent, always
03. Make marketing a positive experience
Highlights from the Marketing Ethics Consumer Survey 2023
65% of respondents believe it is crucial for brands to value their privacy when making a purchase.
27% of participants do not see any benefits in sharing their data with brands.
37% see no meaningful improvement in their online experience since GDPR implementation in 2018.
51% of consumers feel they have a clear understanding of why they see specific ads online.
40% of individuals who have never revoked consent for data usage cite a lack of knowledge on how to proceed.
34% express high concern about the use of algorithms, machine learning, and artificial intelligence (AI) in selecting online content and advertising.
73% of consumers have taken actions to control the advertising they see online.
39% emphasise the importance of brands representing different people in their advertising.
49% of those who have revoked consent did so due to intrusive advertising practices.
41% of respondents admit to never reading the privacy policy when visiting a website for the first time.
Marketing ethics and treating data with integrity
As marketers, it is essential to prioritise privacy in campaign planning – afterall, the law says so, right? But according to the survey, doubling down on treating consumer data with care and creating value when collecting first-party data, also seem to have other perks than compliance.
The survey revealed that 65% of consumers consider it important for brands to value their privacy when making a purchase. This highlights the need for marketers to focus on providing tangible value to consumers in exchange for their data – not just because it's the law, but also because it's good for your bottom line. For when consumers perceive the value of sharing their data, it leads to increased trust and engagement.
Today, in 2023, one might assume that the issue of consent has been resolved and put to rest. However, that's far from the truth. 37% of consumers reported no meaningful improvement in their online experience since GDPR was implemented back in 2018. Let's just say that there's still room for improvement when it comes to our branding and user experience (UX) design in consent banners. Making consent banners user-friendly and in line with your brand is really what you as a marketer should focus on here. After all, a positive online experience is what we're aiming for!
Marketing ethics and transparency
According to the survey, 51% of consumers claim to understand why they see specific ads online – that's a win for transparency. As marketers, we should aim to provide crystal-clear explanations and ensure consumers know what's happening behind the scenes.
But it seems that we are falling a bit short in other areas. Of the survey respondents who have never withdrawn consent, 40% of consumers don't know how to go about it. This is a failure not just on the regulators part, but also on us as marketers. Consumers should feel empowered online, and in charge of why, how and where their data is used.
So if providing clear explanations and making consumers aware of marketing practices isn't an integrated part of your marketing already, it should be. A simple unsubscribe button in emails just doesn't cut it.
And now onto the AI. A solid 34% of consumers express concerns about the use of algorithms, machine learning, and AI in selecting the ads they see online. It's a challenge even for us marketers to understand and explain these technological marvels, but enhancing transparency around how they work can build trust and calm those worried minds.
Marketing ethics and making marketing a positive experience
The survey also reveals that consumers take active measures to control the advertising they see online. The survey found that a whopping 73% have taken actions such as rejecting cookies, deleting browsing history, or using ad blockers. So consumers do prioritise their privacy and expect brands to respect it, and as marketers we should consider these preferences when planning advertising campaigns and ensure we respect their choices.
In addition, 41% of consumers have revoked consent from a brand to use their data for advertising. And almost half of them (49%) did so because they found a brand's advertising practices too intrusive. It is crucial to monitor ad fatigue and adjust campaign settings to reduce frequency. By doing so, you can create a positive and less intrusive advertising experience.
Moving onto representation – another crucial aspect of ensuring marketing is a positive experience, for everyone. 39% of respondents feel it is important for brands to represent different people in their advertising. That's almost 2 in 5 consumers across different demographics. And the sentiment remains consistent across age groups, with even 28% of consumers aged 60+ emphasising the importance of diverse representation. Creating inclusive and representative advertising that resonates with diverse audiences is not just catering to a younger audience but seems to be appreciated by a broad segment of consumers.
So, where do we go from here?
If you are interested in diving deeper into the topic, we conducted a similar study in 2022. You can read the full report for more in-depth analysis and actionable recommendations here.
Or subscribe to our newsletter to keep in the loop for more ethical marketing tips.