What is digital maturity and what can it do for you?

Anders Lykke
Partner & CEO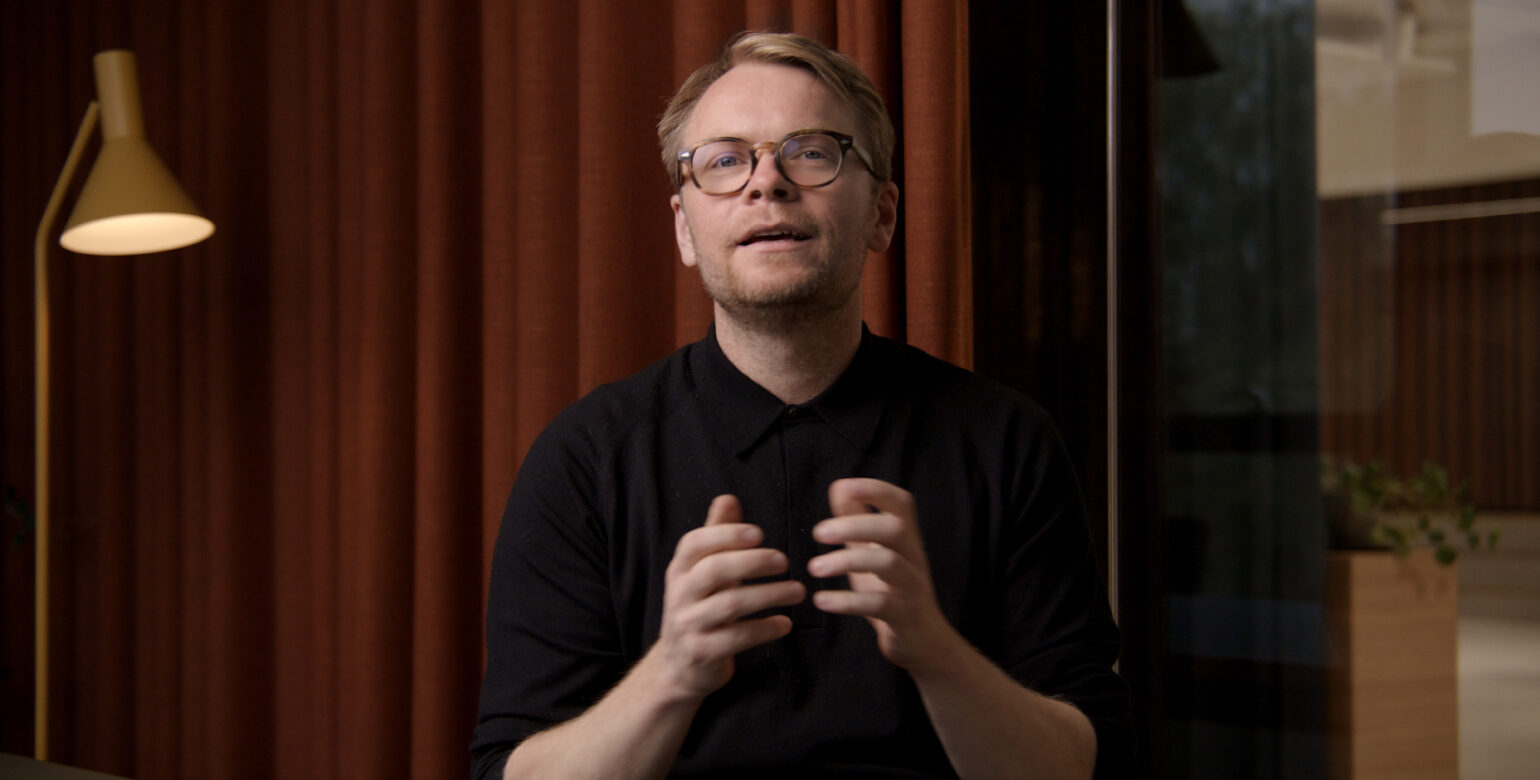 You're here! Perhaps you came across our explainer video on our digital maturity assessment (on LinkedIn), or perhaps you're here because you just love everything digital maturity and we managed to SEO optimise this page so that you found it. Or it found you!? Either way, I'm excited to dive into the topic of digital maturity and what it can do for you, so let's get to it!
Now, if you want to skip ahead and just take the Precis Digital Maturity Survey you can do so here:

But if you would like to learn more about digital maturity and what it can do for your business before you dive in – you're in the right place.
What is digital maturity and why should you care?
Believe it or not we're not the first ones to talk about this topic (shock, horror). As defined by BCG, digital maturity is a measure of an organisation's ability to create value through digital and a key predictor of success for companies launching a digital transformation.
Digitally mature companies are more likely to have a competitive advantage over others in their industry, with better revenue growth, time to market, cost efficiency, product quality, and customer satisfaction. You're a 'numbers person', so here are some facts to back that up: According to a recent report by Deloitte, companies with a higher level of digital maturity noticed a 45% increase in revenue growth and 43% increase in profit margins, compared to 15% respectively for lower maturity companies.
Of course, digital maturity can apply to a variety of aspects of your business, from product development, customer journeys or business organisation. But we're a marketing agency, and so naturally, our focus leans more towards that side of it all.
When it comes to marketing, digital maturity is an obvious competitive advantage – the industry moves fast. And we've shown through countless cases that focusing on the key areas of attribution, data activation, branding and privacy within the sphere of digital maturity will help drive growth for your business.
Still in doubt? You can read more about what a digitally mature business can do when they have access to all the right tools on our case study page.
But how do we become a digitally mature marketing team?
Well, I mean not to go on about it, but before you can become a digitally mature team, you must first understand where you currently sit on the scale.
In our survey, we rank companies based on four levels of growth. Once we've established where you sit on this scale, it then becomes easy to identify which growth initiatives are more relevant for you to tackle.
Because how many of you have sat through a marketing trends event or read an article on [INSERT YEAR] essential marketing trends and thought; there's no way our team can do (all of) that! And you are right. It is a matter of prioritisation and this survey and the subsequent recommendations aim to do precisely that: help you prioritise given where you are, and what the logical next steps are to get you where you want to go.
For numerical consistency, we have also split the focus areas of our survey and advice into four main categories:

Digital maturity and marketing attribution
Attribution is the practice of understanding exactly what value you are getting from your marketing spend. It means having as close to perfect picture of marketing performance as possible – regardless of platform biases, incomplete data and consent mechanisms.
But more than that, it also means measuring more than just clicks and impressions. It means attributing true business value to your marketing efforts. For instance, how well did your campaign increase overall profit or revenue?
You can sample some of the advice we give around attribution maturity, here.
Digital maturity and marketing activation
The next segment tackles exactly what you can do once you have the data at hand. Because it's one thing to collect all the right info and put in a nice dashboard, but that's really just the beginning – as I am sure you already know.
What comes next is to activate that data to provide digital marketing platforms with learnings from your newly optimised data foundation. Things like profit bidding, stock optimisation, optimising for customer lifetime value – these are all strategies you can employ to take your marketing and ROI to the next level.
Learn how to activate one of the crucial aspects of activation with our profit bidding guide, here.
Digital maturity within brand marketing
When we think about branding campaigns we mean more than just prolific Out of Home campaigns when you're, quite literally, out and about. Digitally mature marketing teams see branding as part and parcel of their digital marketing strategies. Applying the same 'test, learn and go' approach that you would with any other marketing campaign.
One key aspect of that is measuring branding performance, read more on how to do that here.
Digital maturity and privacy
Many marketers see privacy as a barrier to their marketing activities – even if they believe it will drive long term success. With that being said, digitally mature marketing teams are often ahead of the curve when it comes to marketing regulations and can start to build trusting relationships with their users earlier than their competitors.
Learn more about privacy beyond the cookie banner here.
So what happens after I take the survey?
The key thing is to understand exactly where you stand in relation to your digital maturity. Once you know whether you are a novice, apprentice, accelerator or pioneer then you can access educational content to help you advance your maturity – and know what is the most suitable advice for your level.
Within the categories of attribution, activation, branding and privacy we have collected all the core initiatives within each of these areas for your team to review.
Of course, some initiatives are more advanced than others… and some are only accessible through our services. However, our aim is to make digital maturity accessible and actionable for all teams, whether you work with Precis or not.
On a final note, this is not about making anyone feel bad about where they are on the scale. We also fully appreciate that a scale, however nuanced and granular it is, is a simplification of reality. Many aspects come into play, and we're all dealing with finite resources, budgets and talent. Maturity in and of itself is not a competition, but implementing practices and initiatives to improve your organisation's maturity will yield competitive advantages.
The only thing left for you to do? You guessed it.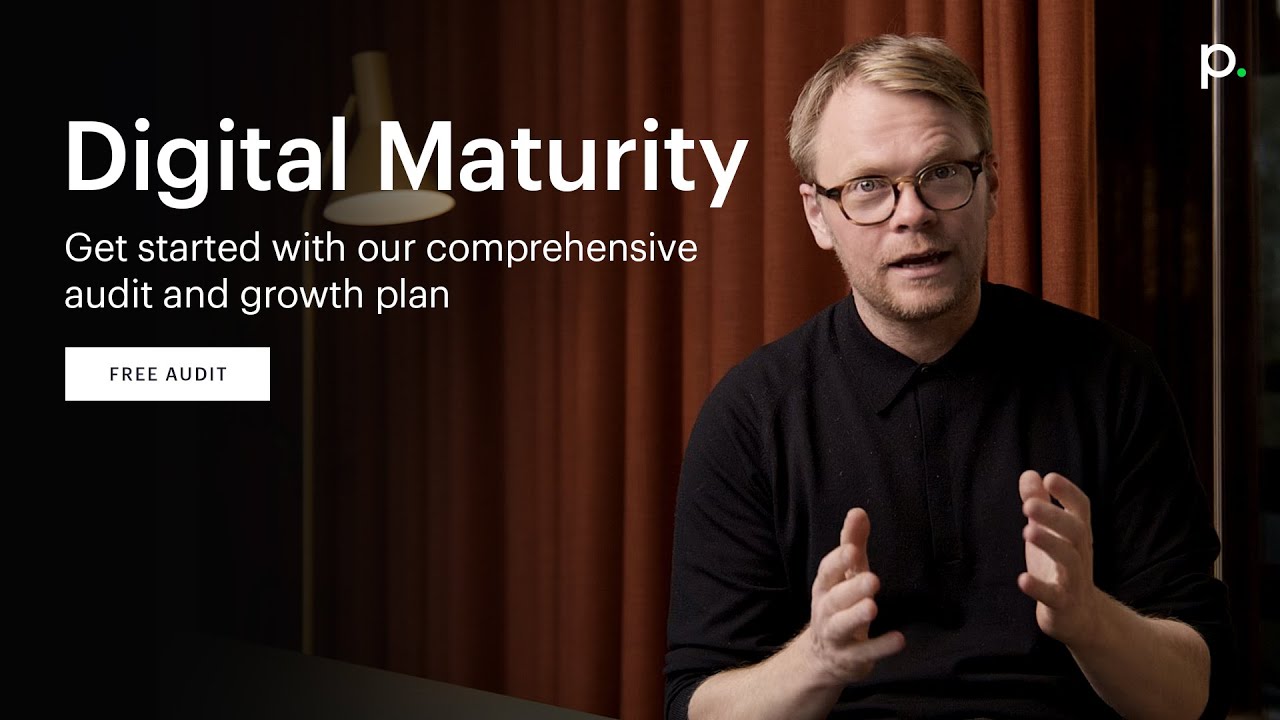 Want to become a privacy-first champion? 
All things privacy with Celina Belotti
Privacy isn't just about having a consent banner in place. Let's listen in on Celina Belotti who can tell you more on how to become a pricacy-first champion.
Watch the video and check out our digital maturity survey to learn how to grow your business.
VIDEO | 1 minute watch