How to do B2B digital marketing right: Key takeaways from our B2B event

Isabella Dodkins
Group Marketing Manager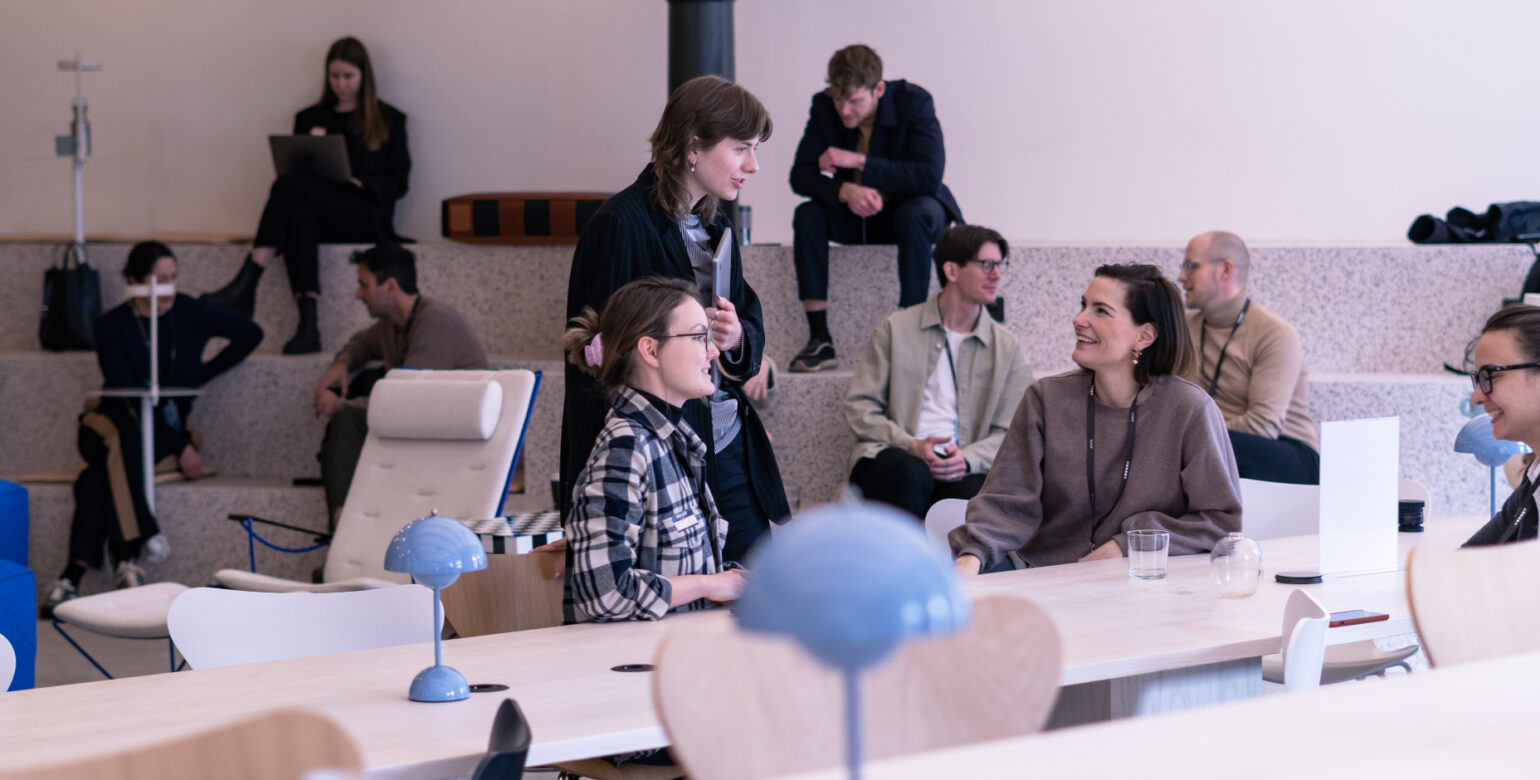 B2B marketing can be a complex and challenging endeavour. According to Forrester, only 0.5% to 1% of B2B leads end up becoming a sale. With long sales cycles, multiple stakeholders, and the need to balance short-term sales activation with long-term branding efforts, it's important to double down on what actually works.
Together with experts from LinkedIn, Scrive, Besedo, Alva Labs and Google we hosted a B2B event diving into how to mature your B2B digital marketing efforts. In this blog post, we've gathered 10 takeaways from a day filled with B2B digital marketing nuggets of gold, covering everything from lead generation to creative optimisation.
Key B2B takeaways
1. Identify your Ideal Customer Profile
One of the most important things you can do for your B2B marketing efforts is to identify your ideal customer profile (ICP). By working with your sales, revenue, and customer success teams, you can determine which customers are easiest to sell to, have the biggest revenue potential, and are easiest to work with. Focusing on these customers can help you optimise your marketing efforts and achieve greater success.
2. Find key supporters and decision makers
In B2B, decision-makers are often influenced by internal champions in their organisation rather than your sales team directly. It's pivotal to identify these key supporters and determine what problems they need to solve for their organisation. This can involve asking your sales representatives, looking into your Hubspot data, checking out what they post on LinkedIn, and asking your existing clients. Another really interesting idea that was brought up in one of the presentations was to actively seek out and hire talent from specific verticals to improve your organisation's understanding of the unique character of challenges and opportunities within the respective customer segments. By engaging with these supporters, you can increase the likelihood of a sale.
3. Share goals and follow the same dashboard
To foster a culture of innovation and improvement, it's important to plan marketing activities and campaigns together with your revenue team. This involves developing campaign briefs continuously and collaborating on the creation of marketing materials such as ads, landing pages, and e-books. By sharing goals and following the same dashboards, you can work towards a common objective and achieve greater success.
4. B2B creative should be as engaging as B2C
It's important to remember that B2B buyers are still first and foremost humans. Engaging content can make all the difference in capturing their attention and building a relationship. Don't be afraid to get creative with your B2B marketing efforts and craft engaging materials that resonate with your audience by solving for their aspirations and problems alike.
While utility and pragmatic decision-making are essential to B2B, emotional messaging can play a crucial role in brand recall and long-term performance. According to a study by the Institute of Practitioners in Advertising, emotional messaging can boost long-term performance by up to 120%. This is because emotional messaging is more likely to leave a lasting impression, so that when the receiver is ready to buy, they will remember your brand. Finding the right balance between rational (product-focused) and emotional (association to the brand) messaging is key. Showcase benefits rather than features, and talk about what your product can do for your customer. The presentation from Google (Sara), underlined the importance of shying away from the temptation of talking about ALL of your benefits in the same copy.
5. The messaging funnel is flipped compared to B2C
Google presented data that shows that on their platform 64% of top performing video ads in the upper funnel were more focused on functions and over 50% of top performing mid funnel creatives focused on emotional value. Opposite to B2C this shows that in B2B it is facts followed by emotions when it comes to winning over the target audience. Understanding this dynamic can help you develop messaging that resonates with your audience and drives success.
6. B2B decision-making is a human dance
It's important to remember that even in B2B, business decisions are personal. Over 50% of decision-makers are concerned about the impact the wrong choice will have on them personally. Understanding this can help you tailor your messaging and approach to better align with your audience's needs and concerns.
7. It takes more time to communicate the B2B story
The typical purchase timeline for B2B customers is long, with many "stop/start" moments as they come in and out of the buyer's journey over months if not quarters (and, let's face it: sometimes years!). It takes time to build trust, educate the customer, and communicate the value of your product or service. Therefore, it's crucial to keep up the drumbeat over the course of your customer's time in the "messy middle". Play around with both short- (such as Bumper ads on YouTube) and longer formats to unfold your story and message in varying levels of complexity.
8. Follow the ''50/50'' rule
While short-term sales activation is important, it's equally important to invest in long-term brand building. B2B businesses should follow the "50/50 rule" when it comes to balancing short-term and long-term marketing efforts. When it comes to sales activation, it's typically more challenging to achieve in B2B as compared to B2C. The sales cycle in B2B is lengthier, and closing a deal necessitates multiple touchpoints. Moreover, there are numerous stakeholders involved in decision-making, and there are several functional product benefits that need to be conveyed.
9. Increasing pricing can be a more profitable way to grow a business than increasing volume
Boosting prices is often a more effortless and lucrative means of expanding a business than raising its volume. This could be the most crucial outcome of marketing. You can increase sales figures along with the price or reduce fixed and variable costs. Out of all these measures, augmenting pricing has the most potential for return. A mere 1% escalation in pricing can increase profitability by 10%, whereas a 1% rise in sales volume only yields a 3% surge in profitability.
However, these simulations presume that you can hike prices while maintaining a stable volume. Exceptional businesses can raise prices and increase their volume simultaneously. They possess an ace in the hole termed "pricing power."
10. Increase mental availability for higher share of mind
Increasing mental availability is more valuable than simply increasing awareness. By focusing on achieving high salience and fame for your brand, you can achieve higher share of mind and better brand recall. This can help you drive success and stand out in a crowded market.
Interested in learning more about what successful B2B digital marketing looks like in practice, see how Precis helped Brandwatch identify valuable online leads or contact us here.